Brutalism and Constructivism : Interview with Nicobone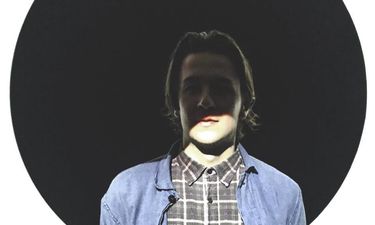 JM

In this interview with tattoo artist Nico Jacoby, aka Nicobone, he talks about the inspirations behind his unique style of tattooing.
Nico Jacoby, aka Nicobone, has a unique aesthetic that has the ability to be beautiful and deeply strange all at once. Wavy lines and abstract shapes merge with captivating portraits that vibrate with energy. His 2D visual art tends to look as if it were moving into some surreal universe beyond our perception; it is a glimpse of the strange beneath everything. Minimal, and full of impact, his portfolio is one of a cohesive, bold and powerful graphic style.   
What is your artistic background? Did you always want to be a tattooer?

I was born and raised in Hamburg, Germany in 1988. Living in Amsterdam at the moment! I studied Communication and Graphic Design in Hamburg. During that and afterwards I worked as a Graphic Designer. From my early days on I was confronted with different types of design. My mom was a textile designer and my dad a furniture designer. They both showed me a lot of their work process!

Since I was a kid I've been interested in tattoos and got tattooed from my late teenage years on. Got addicted to it quickly and since then I collect tattoos from artists and friends around the world. I never planned to be a tattooer or thought I could be one, it kinda just happened to me. And I directly fell in love with its craft!

How did you get into tattooing and why was it the art form you were most interested in?


Your tattooing style and aesthetic is totally unique. Where did your minimalist surrealism come from? What artists, films, visuals, or books inspired you along the way? Can you talk about the meaning behind the linework that often looks like tears or blood?


Many artists have a philosophy or motivation behind their work...what would you say is yours? Your work also seems really experimental; how does it feel to have people trust you with their skin, and what do you hope your artwork says to the world?


While Amsterdam is known for its 420 friendly philosophies, when I visited I was blown away by how kind everyone seemed to be, and the absolute devotion to artistic aesthetics. Can you talk about the arts and tattoo scene there? Why is somewhere you love to tattoo?

I live in Holland, Amsterdam for a bit over a year now. So I'm still new in this city/country. I love the diversity and beauty of Amsterdam, but sometimes I'm missing a rough, dirty side of it. It's a vibrant city which changes all the time. There are a lot of great galleries and museums around and always something going on in arts or music. Beyond that I feel very respected in what I do; people are always interested. Even the older generation like the art of tattooing. The tattoo culture is not the biggest in the country, but there are a lot of good artists around. And I chose this country because Trobbies asked me to work with him and I was very interested in doing that. 

What are you passionate about beyond tattooing? What do you do on your days off or vacations?

I love making prints, especially linocuts. Collecting books, music and going to concerts are a big part of my daily life. And I love traveling and always do, often for longer periods around the world.

Any travel plans, collabs, or upcoming projects you'd like to share?

I really wanna travel to Korea, Japan, Australia and New Zealand for tattooing and traveling of course. So planning to do that in the next two years.