Diversity is Key: Beautiful Tattoos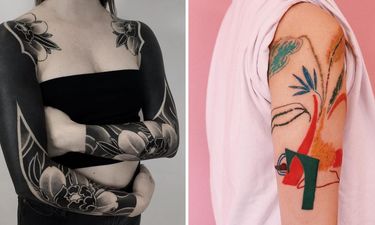 Ta

In this collection of beautiful tattoos we show you how diversity in styles makes it easier for you to find your dream tattoo.
The cliche "beauty is in the eye of the beholder" is certainly true. Everyone sees things differently, and what we are attracted to or drawn to is a deep, and usually subconscious, concept. Blackwork looks overwhelming and heavy to some, while others adore the stark contrast it creates. Abstract illustrative work confuses some, while others embrace it as pure expressionism. Realism tattoos are mind blowing, awe inspiring ink, but some people just dislike the saturation of it. But, that's okay! Tattoodo is here to show you every style, in its highest quality of forms, and we hope you can appreciate the wide variety of aesthetics that tattooing has to offer.

Right now, we live in a world where people struggle to find their voices and be heard. The issues of women's rights, class warfare, racism, censorship...these are all at the forefront of politics and sometimes it can feel like there is a juggernaut of strife against us all, no matter which side you stand on. But this is what is awesome about not just these beautiful tattoos, but the tattoo community in general. It's a place where everyone can find a place to express themselves, in their own ways. This diverse social sphere involves everyone from different walks of life, from different perspectives and that's incredible because it helps us grow to be more educated, tolerant, compassionate, and supportive of each other. If we only looked at the same things over and over, life would be boring and nothing would grow or flourish within us!

Pieces like these beautiful tattoos are empowering. They help us own and connect with our bodies, our wants, needs, and desires...especially in a world where these are often prescribed for us, rather than chosen by us. They also help us connect with each other in a mutual love for this wonderful art form. So while you may not connect with some of the pieces in this collection, hopefully you realize that that is the best thing about art: it will resonate with some, and not with others. We can't speak for everyone, but we're glad that everyone has the chance to be represented and supported through tattooing and all of the different styles, designs, artists, collectors, events and more that go on around the globe.