Stef Bastian Presents: The Food Bank Project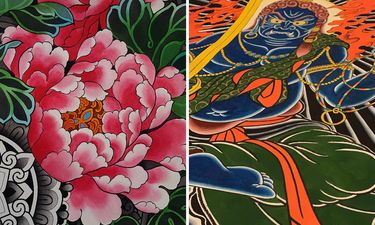 For a low cost donation, you can help put an end to global hunger while enjoying video classes by awesome artists.
It's no secret that around the world many people are struggling to get the food they need to survive. Even before the Coronavirus, world hunger was at terrifying levels. However, lockdowns and similar Covid measures have created a surging urgency. Via the WHO website, "at a minimum, another 83 million people, and possibly as many as 132 million, may go hungry in 2020 as a result of the economic recession triggered by COVID-19." In hopes of helping, Stef Bastian Presents has created another endeavour to raise funds and awareness: The Food Bank Project.
The Food Bank Project is based on a series of live Zoom-hosted webinars. Those interested have the option of choosing anything from a tutorial on lettering by Delia Vico, a course on drawing dragons by Bill Canales, yoga classes, a cooking class, videography or photography lessons, and even a tattoo history class. There is no cap on how many classes someone can take, the only catch is that you have to donate in order to view!
So, how does The Food Bank Project work? In order to view the classes, simply head on over to The Global FoodBanking Network and make a donation. The minimum amount someone can donate is 9€...that's about $11 a class. But, again, that's the minimum amount. On par with getting your favorite take-out delivered to your home, this project not only helps feed people in need around the world, but it's also feeding your heart with the knowledge that you're helping to make a difference....not to mention getting to watch cool videos at low cost.
Check out the line-up, choose your videos, then add up how much you should donate. When you donate, make sure to write in the notes "Food Bank Project". This helps the charity track donations! Once you've donated, you can send the list of classes you'd like to take, plus a receipt of your donation invoice, to stefbastianpresents@gmail.com and you'll receive Zoom links for all of your chosen tutorials.
In another example of what we can achieve when we come together, The Food Bank Project is a great moment to reflect on the power of interconnectedness. Although global change may not come as soon as we like, each little step forward is integral to the well-being of society, and ourselves.