Submissions III: AKA Berlin Art Exhibition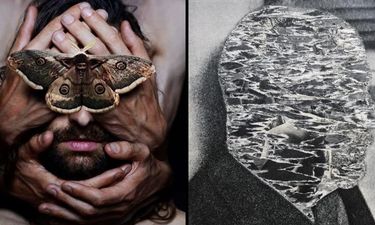 JM

On August 18th, AKA Berlin will host a third edition of their Submissions art exhibit, a group show celebrating global creative diversity.
Sunday, August 18th, 2019
AKA is devoted to merging gallery spaces and tattoo spaces. Can you talk about AKA's philosophy about bringing fine art into tattooing? 

Jon John and Valentin's wishes were to celebrate different forms of art to diversify the tattoo culture at the studio while also celebrating the culture that Jon was immersed in. He also wanted to push tattoo artists in a new direction by uniting creatives with different backgrounds from interior design to painting. With this in mind I was given my opportunity as curator to develop the gallery at our studio and continue promoting exhibitions in all mediums. The AKA family itself is a great example of why merging these spaces are important. You can identify our artists through their creative endeavors beyond tattooing.

How did the idea come about to create a Submissions art gallery show? How has the idea evolved from phase 1 to the current show?

I was given my first exhibition in Berlin at AKA as an artist and then later became the curator. Popularity around the exhibitions quickly grew. I was being approached by many creatives, some who didn't have a body of work to have a solo show but their works were still special. Due to the internationality of Berlin, as I myself am not a native, I thought to pay it forward to show my respect for the platform that gave me my first opportunity here by reaching out into the community by hosting our first open call. It has, year after year, grown in volume, medium and general interest.


How do you choose artworks for each Submissions gallery show? Is there ever an organic theme that arises while you're curating, and, if so, what is it for this particular event?

Philippe, Valentin and myself sit down and go through every submission. When we work through them, we look at the works submitted alone - this stops us from identifying the creative behind them. As our three backgrounds are very different (tattoo artistry, performance, live art, fine art, film, illustration, photography and curation) the outcome is a unique selection, and though most of the time we agree, of course we naturally favor works that the other does not. I then make the final selection to take through to exhibition, we hope that this is the most organic way to make the selection. The final selection remains eclectic and becomes mutually interesting to the viewer.

As a curator, do you have a mission or philosophy behind your own work or process? How do you make sure to bring in a diverse group of artists?

As an artist and curator I am constantly inspired and challenged by the creative world around me. Due to our growing reputation, we are constantly interacting and networking which naturally gives us the diversity in the creatives I work with. To utilize the unique gallery platform we have, I will aim to showcase and collaborate with different creatives to ensure that we celebrate, share and ensure that their work is communicated as desired.

AKA has done such a good job of supporting the LGBTQIA+ community. Can you talk about this is an aspect of your work, and how AKA brings that community together with tattooing, and fine art? Why do you think these communities intersect and connect so perfectly?

When I first arrived at AKA I was immediately aware of the culture that had been created: from the beginning it an was open, free and giving space, which you recognize supports the LGBTQIA+ community. The strength that was built by the guys who started AKA and since, every artist that has worked here, has contributed made it stronger still. We found that, very naturally, creatives from this culture gravitated to us and visa versa. We have seen a big rise for supporting arts in this scene in Berlin and we are so happy that this has extended to us. We will continue to keep this a safe space to allow collaboration with the community.