10 Realistic White Rose Tattoos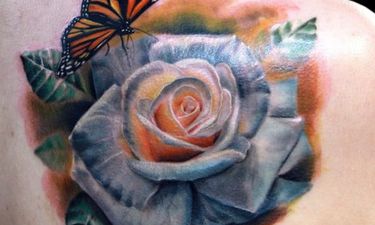 One of the most tattooed images, roses are elegant and timeless - here are 10 stunning white roses tattoos in a realism style.
Rose tattoos are beautiful in any colour and style, and white roses are probably one of the most rare form of rose tattoos because of their colour.

White can be a tricky colour to tattoo successfully on certain skin tones, meaning many people often opt for bold, colourful roses. These tattoos, however, achieve perfectly in capturing the delicacy of a white rose.

White roses can represent innocence, purity but also love and marriage. Here in the UK, the symbol of the white rose is strongly attributed to the county of Yorkshire. The 'White Rose of York' was a heraldic symbol during the fifteenth century, and since then the symbol of the white rose has come to signify a respect and love for this area of England.