11 Hot Sriracha Sauce Tattoos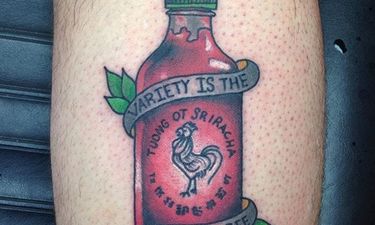 Spice up your collection with a sriracha tattoo.
Gone are the days of tattooing a loved ones name on your body. The new trend is getting a hot sauce tattoo, because, be real, ones love for hot sauce will never die.
Everyone seems to have gone sriracha mad and none more than these people with sriracha tattoos. 
Perhaps the next step is a refillable implant under the skin which actually dispenses the hot sauce directly from the sriracha bottle tattoo?