25 Noble Equestrian Tattoos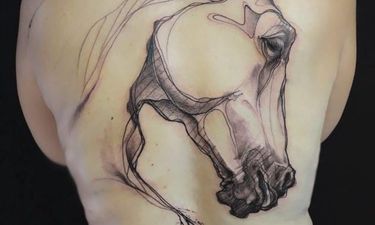 Equestrian tattoos are celebrating this beautiful animal, and horse lovers will certainly agree these examples are absolutely amazing...
Horses are intense animals and horse lovers know it very well. These clever, powerful and noble creatures are building fabulous relationship with their riders and humans. They can help them with social distress and recovering from diseases and bad times. They are able to jump, dance and follow the instructions of their human friends with a stunning elegance. For centuries, they have been the mount and partners of men, going with them in their travels and wars, and risking their lives for their masters. Now, horse riding is a hobby and a pleasure for many people. But it's the unique contact and beauty of horses that people are coveting.