40 Music Tattoos That Rock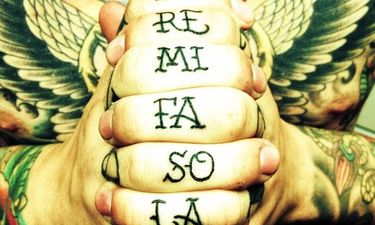 Je

Celebrate music with these 40 Music Tattoos That Rock!
Celebrate music with these 40 Music Tattoos That Rock!
The connection between music and tattoos has always been extremely strong, as musicians and music lovers have always enjoyed expressing their passion through their tattoos. Tattoos are even sometimes a popular theme for songs – for example, do you know these lyrics?
« I got Elvis on my elbow
When I flex, Elvis talks
I got hula girls on the back of my leg
And she hulas when I walk. »
These are the immortal words of Van Halen, of course. Elvis is probably one of the most common inspirations for music tattoos out there. You might think that people who get their favourite singer or band inked are usually late teenagers, but unless you are covered with tributes to Miley Cyrus, like this guy, it is way more common and cool to have Lemmy of Motörhead or Beethoven on your skin. Musicians are role models and heroes for many people who want to pay tribute to their influence and creativity. That's something to respect, especially when a skilled tattoo artist complements this with a great portrait tattoo.
In the same manner, songs are an essential part of our lives. They allow us to recall our memories – good or bad, happy or sad – and we can usually pick an album cover or lyrics to keep this memory with us forever. But why not have a musical tattoo that'll make you hum the song each time you see it? Make sure you are committed to the styles though! What will your Gangnam Style tattoo say about you in ten years?!
Finally, musicians have an unique connection with their instruments, from the guitars of rock to the grand pianos of classical music. These instruments always make for legendary and inspiring tattoos.
And so we celebrate music, all types of music, always! But today, we have collected for you 40 tattoo ideas that will totally inspire your inner musical side!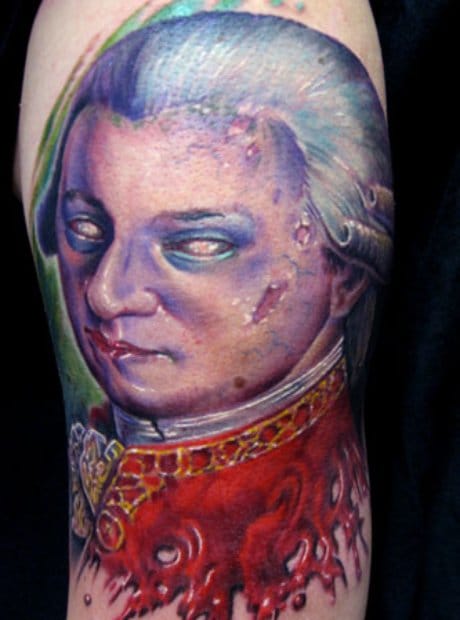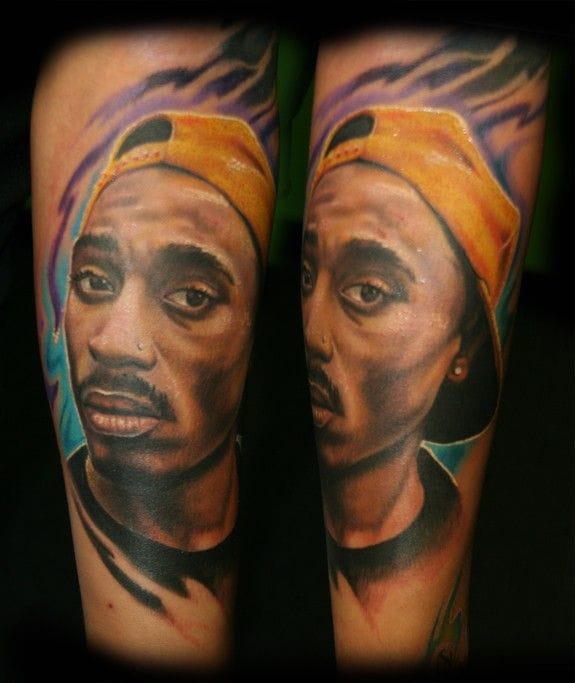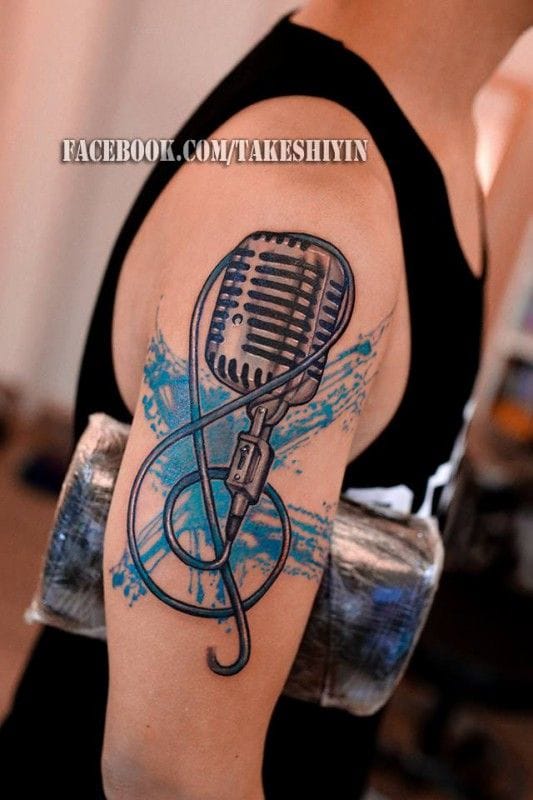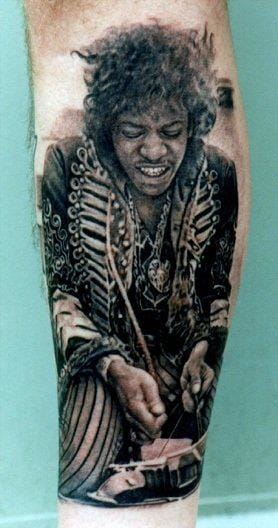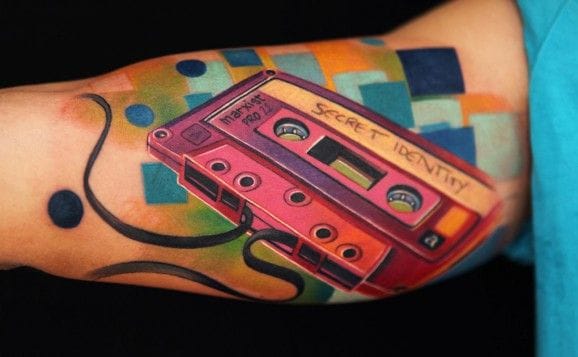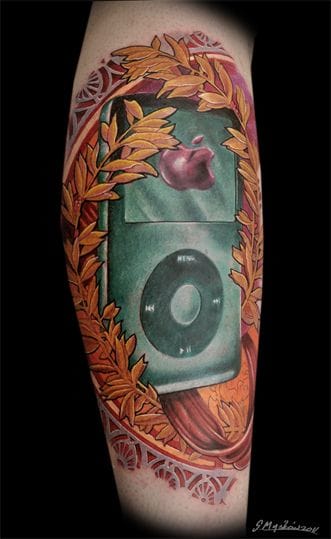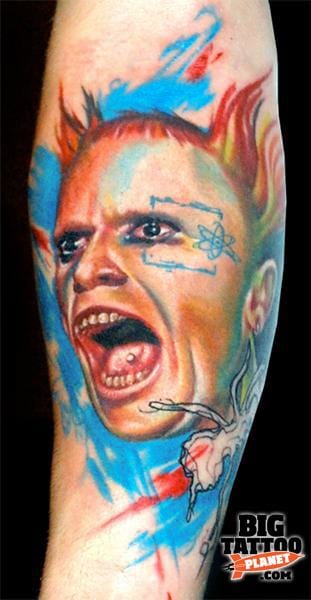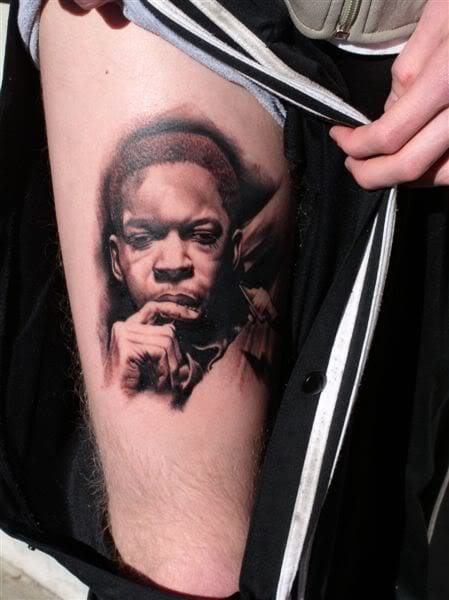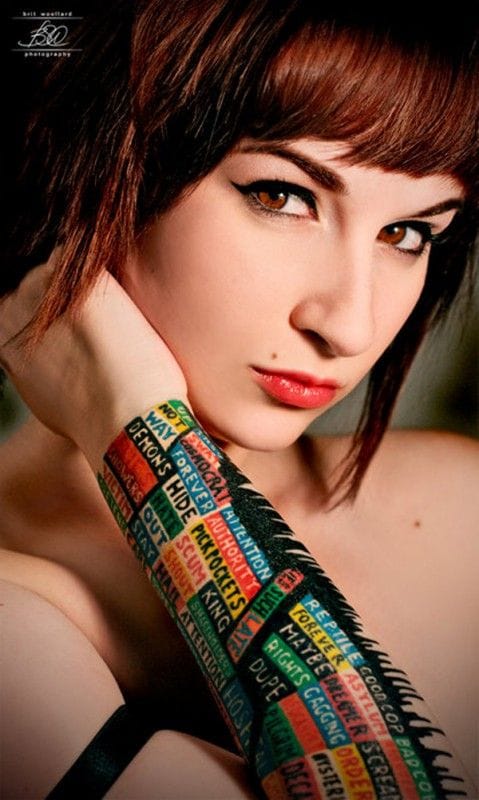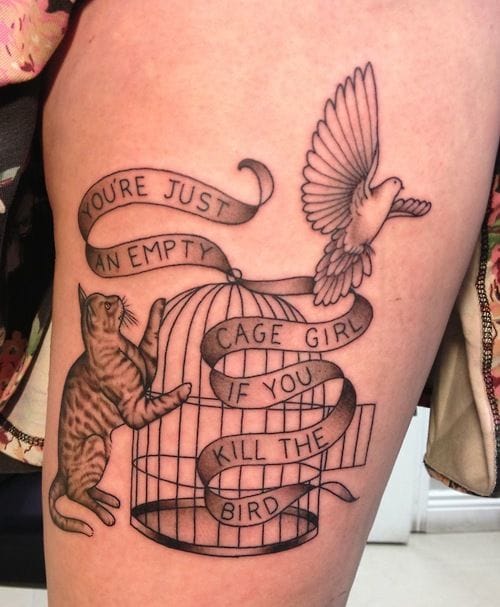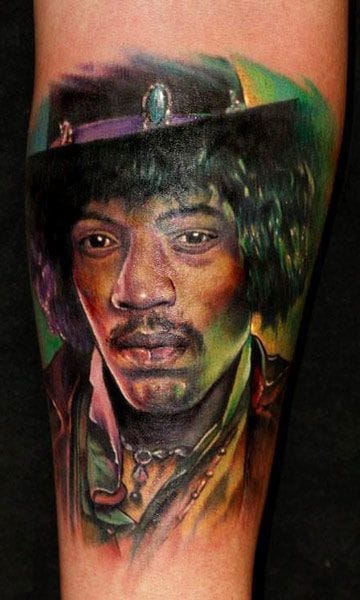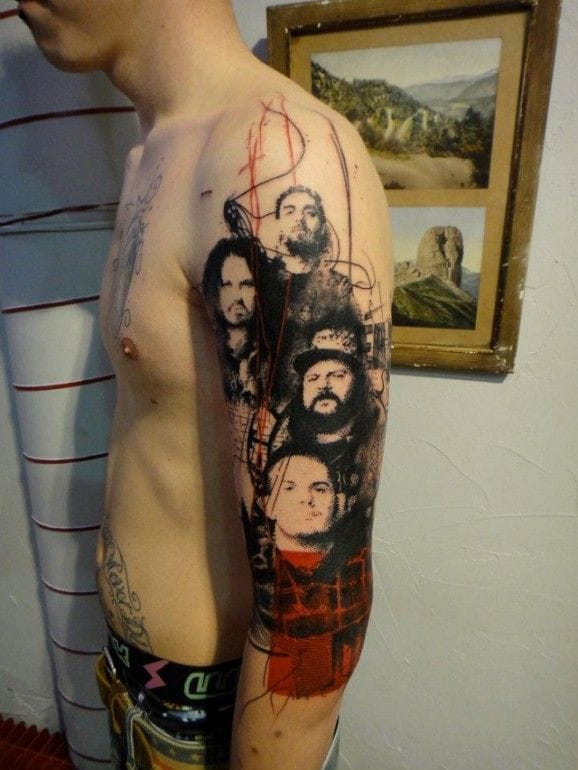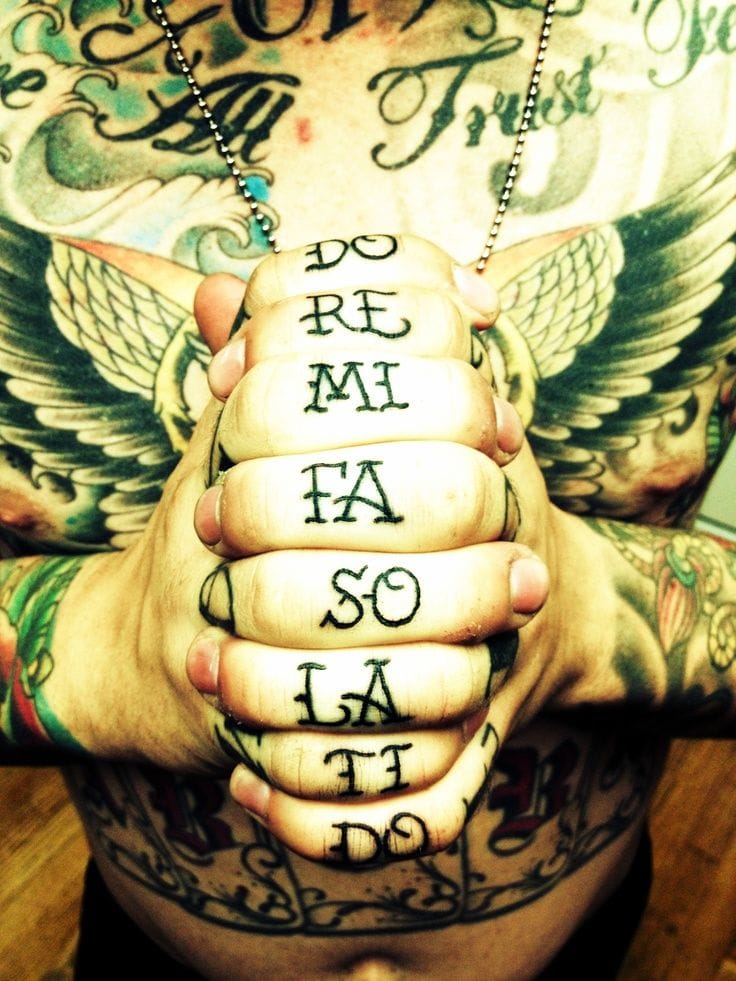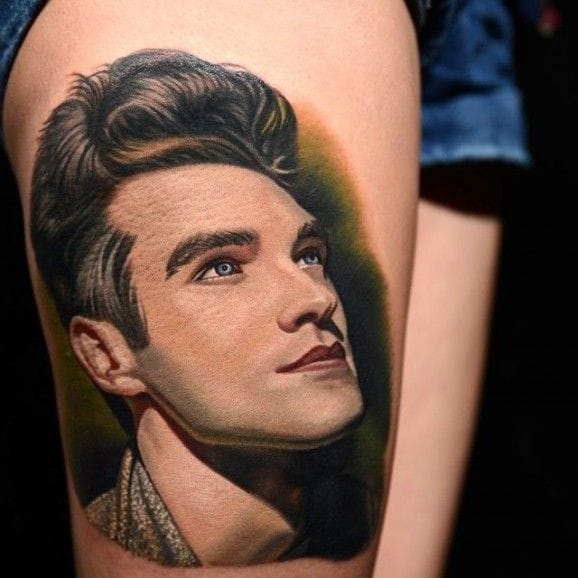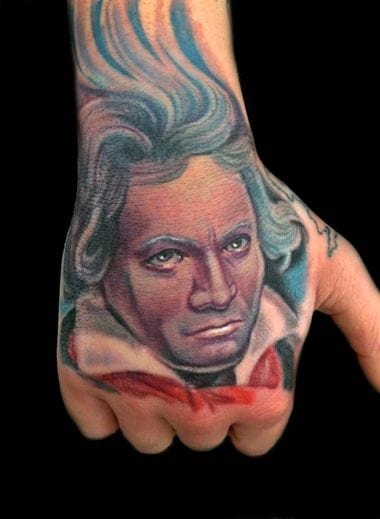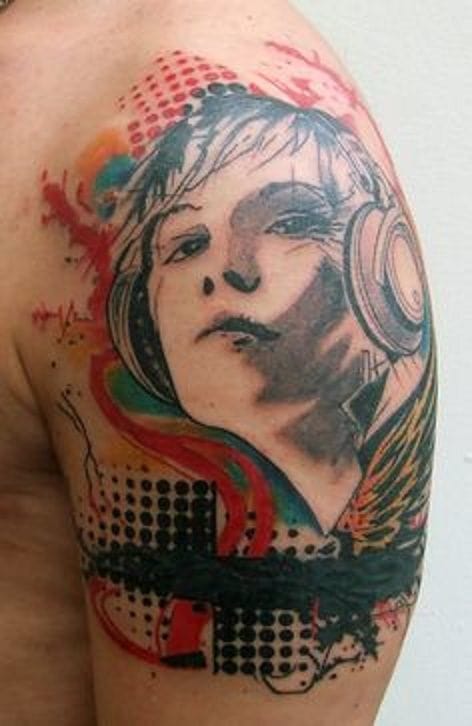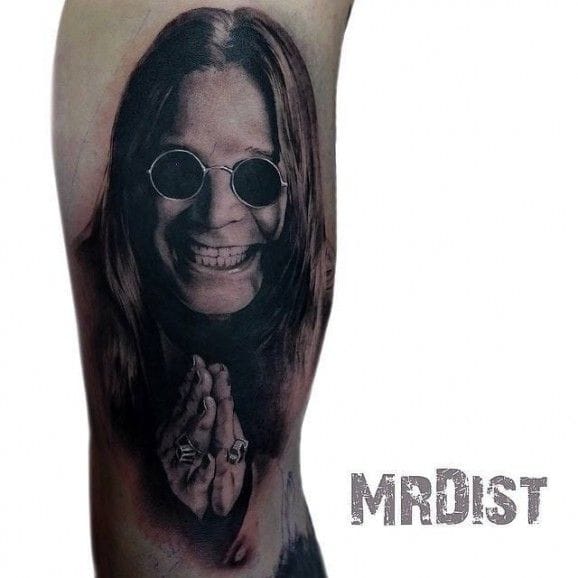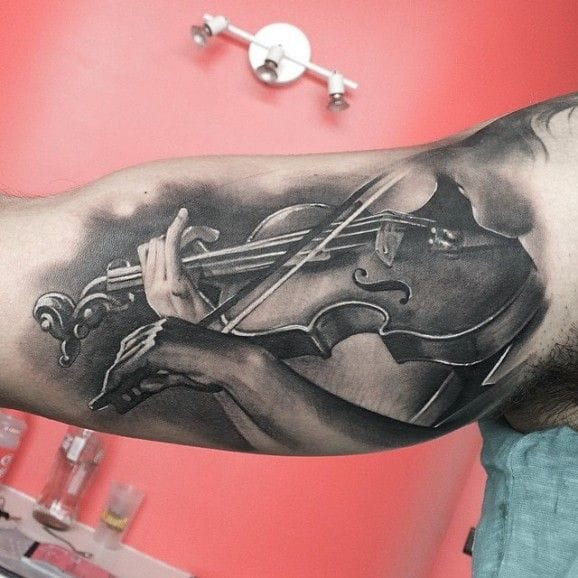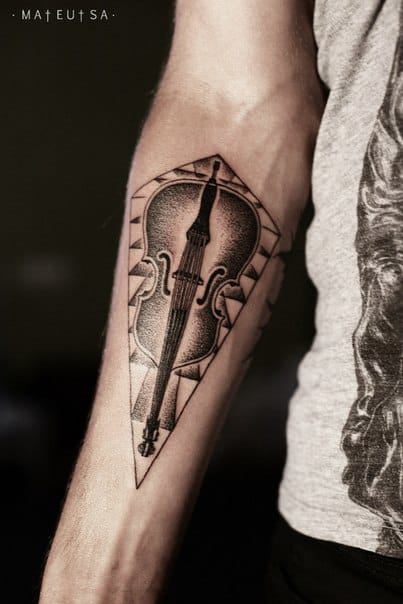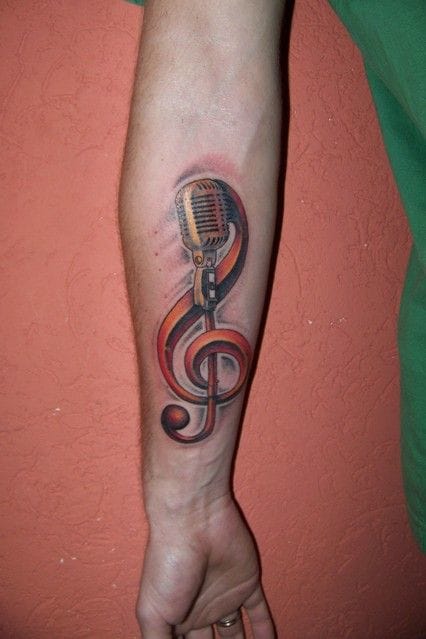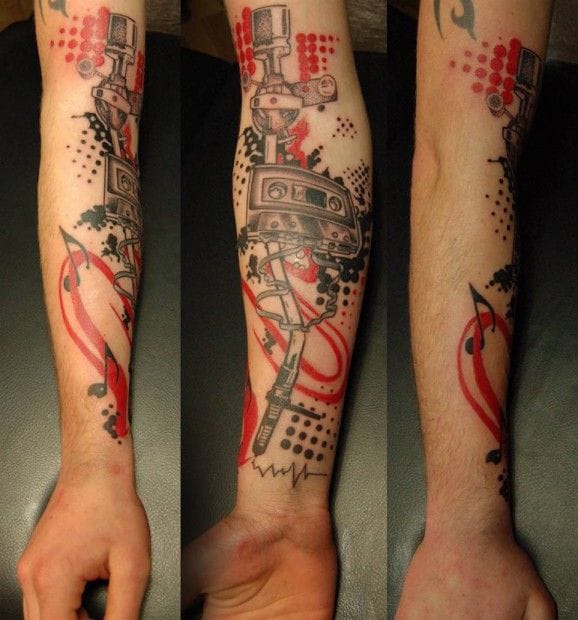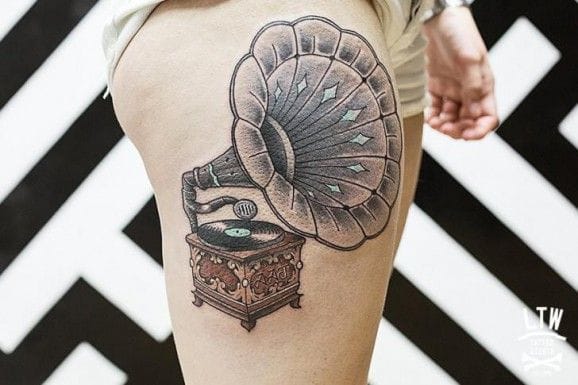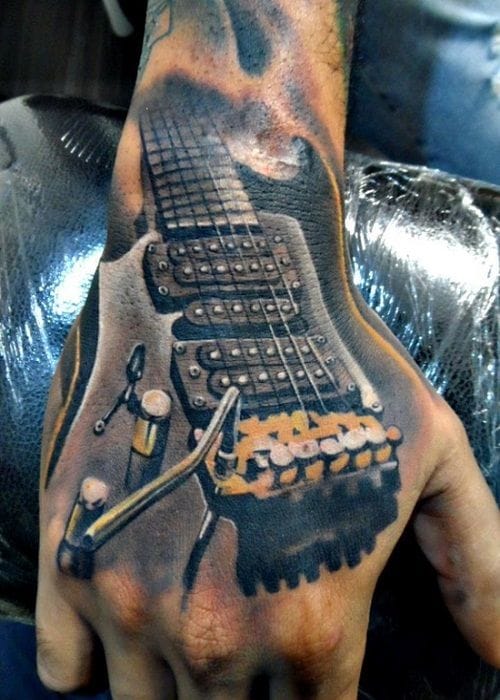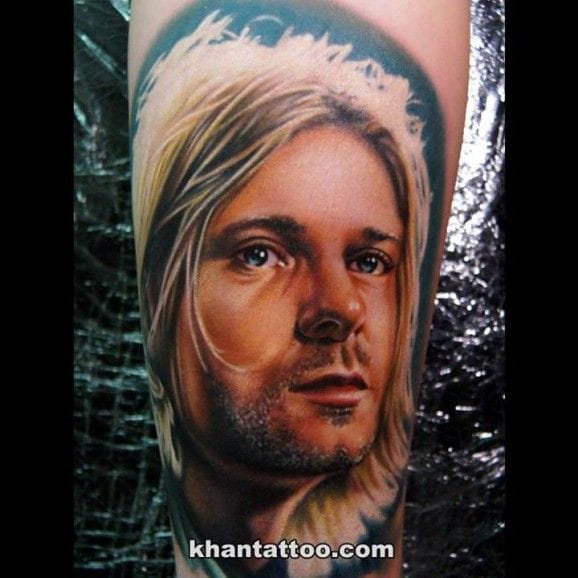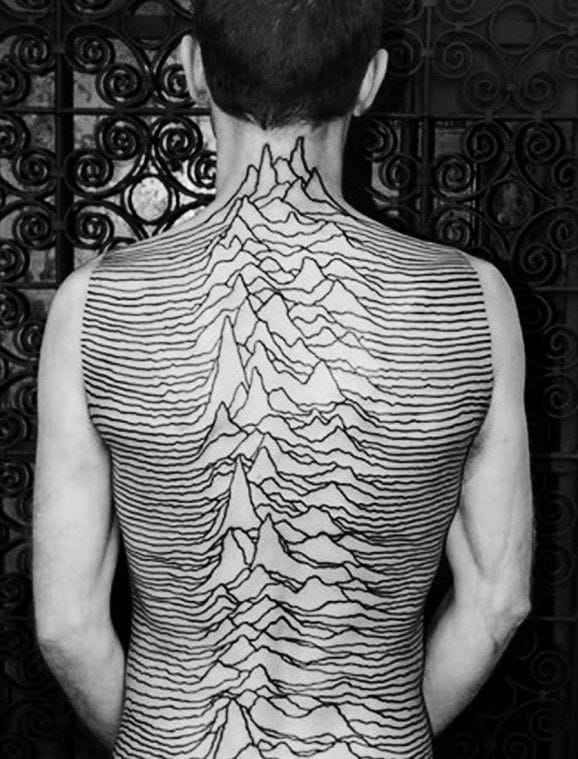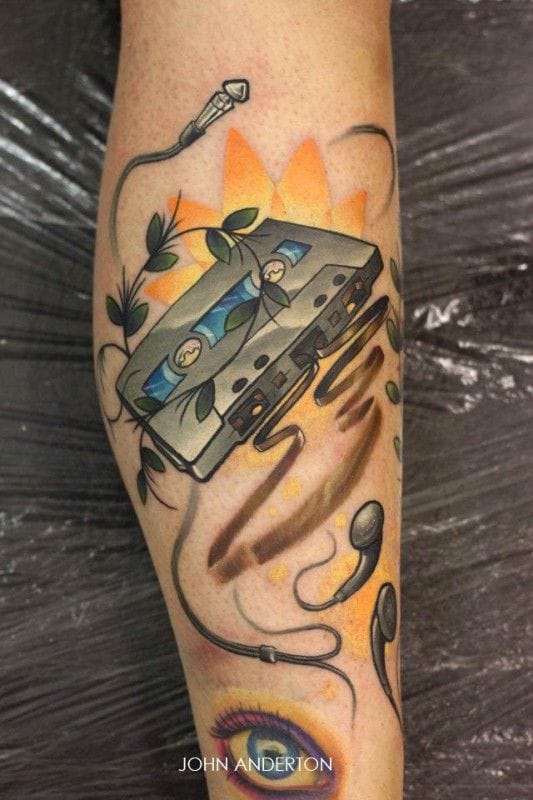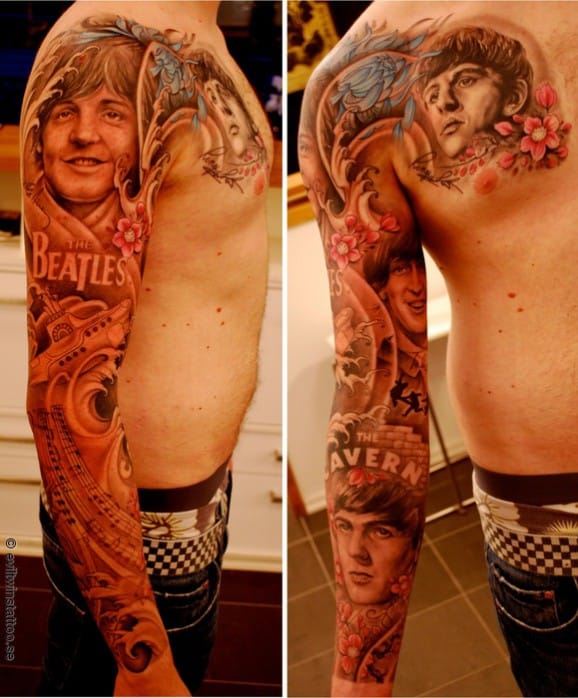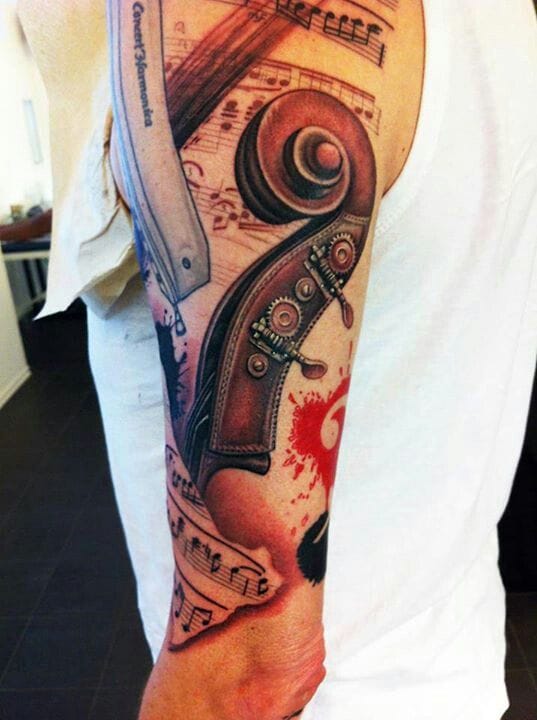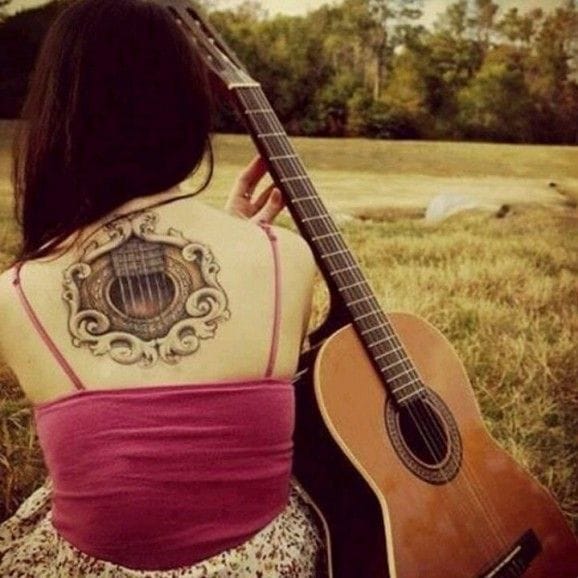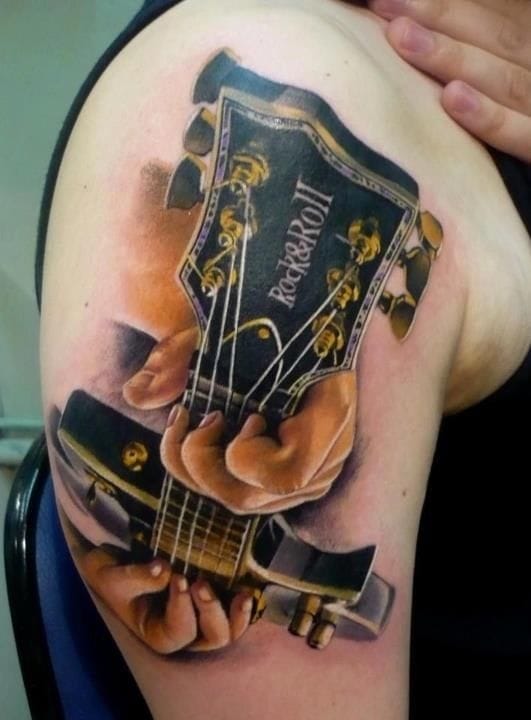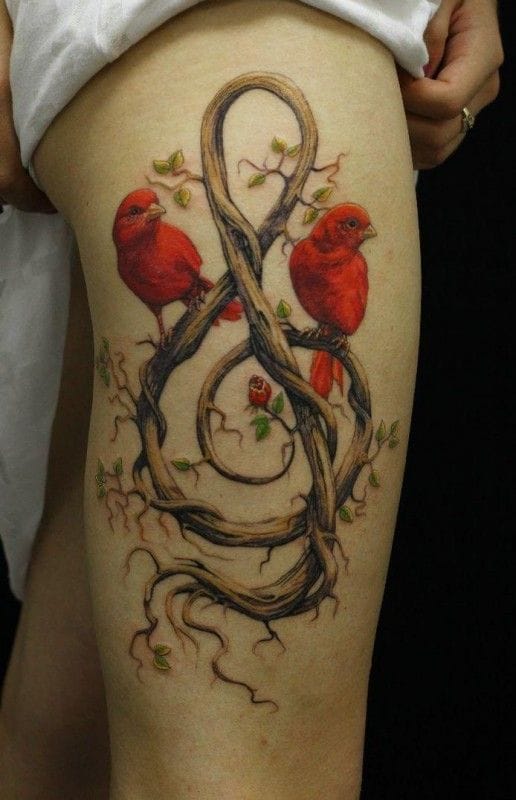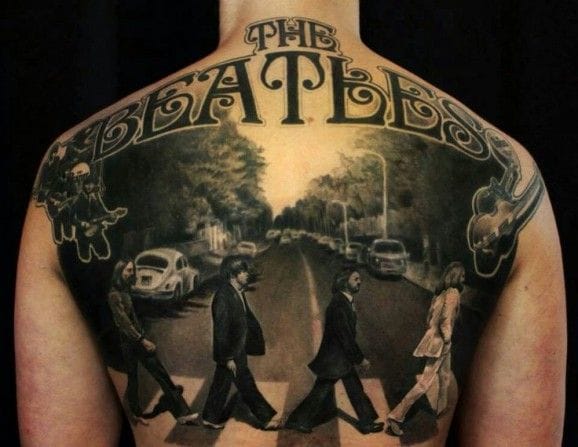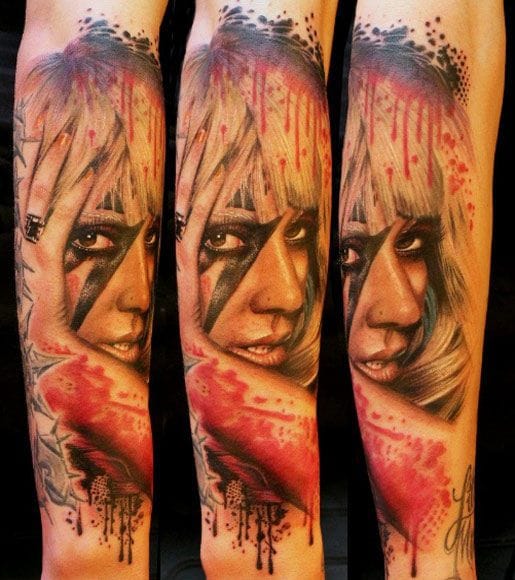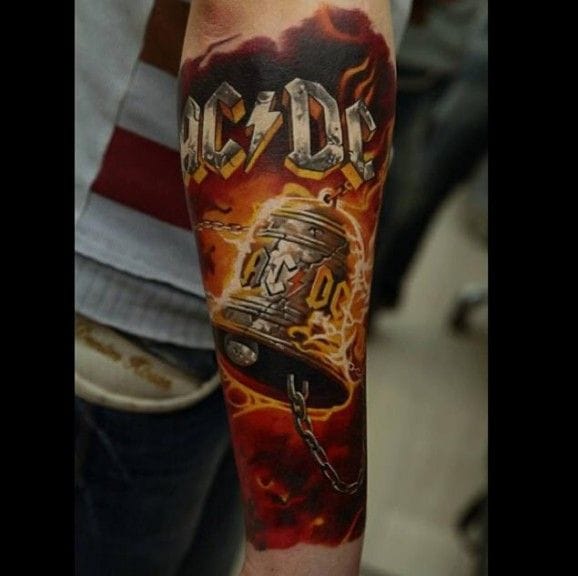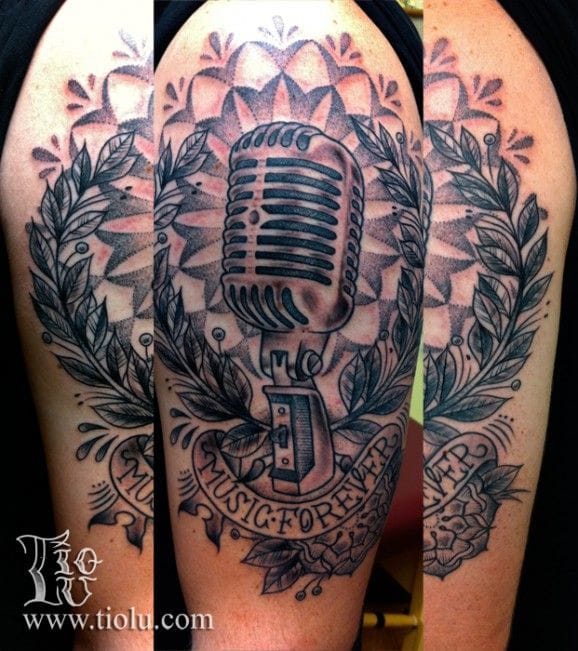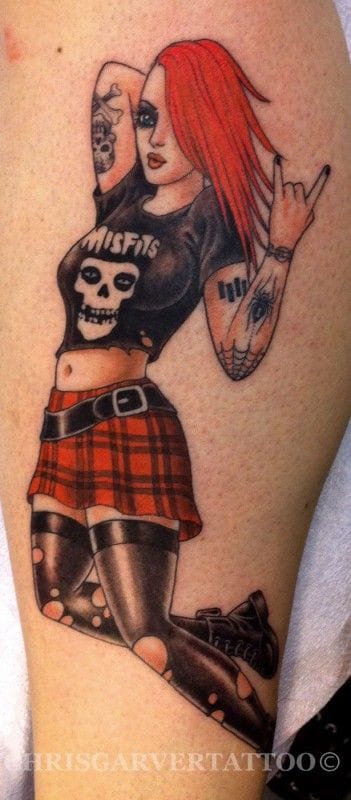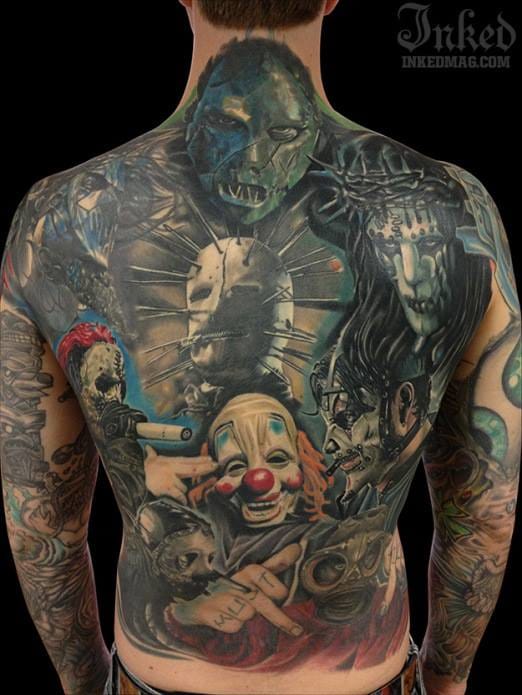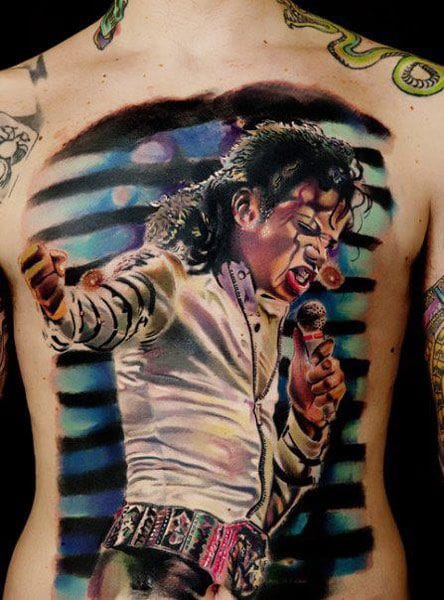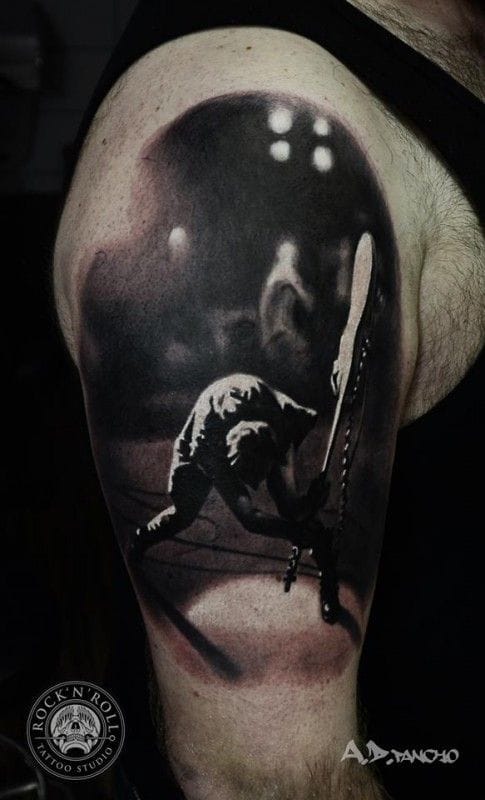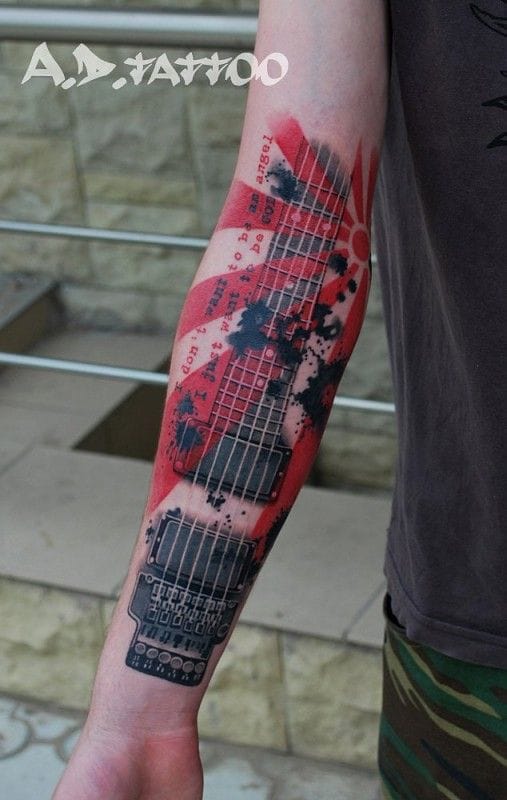 And as a bonus for all you rockers out there, here are 10 songs about tattoos to rock your day or night!
Imelda May – Love Tattoo
The Who – Tattoo
Van Halen – Tattoo
Kid Ink – Tattoo of my name
Black Rebel Motorcycle Club – Beat the Devil's Tattoo
Popa Chubby – Mona Lisa Tattoo
Vince Neil – Tattoos & Tequila
Jei – Tattoo
Shemekia Copland – Ain't gonna be your tattoo
Blue Oyster Club – Tattoo Vampire
Rock on!