56 Crab & Other Odd Crustaceans Tattoos
Watch your step in the sand this summer; But don't fear GETTING PINCHED by crustaceans ink!
Watch your step in the sand this summer; But don't fear GETTING PINCHED by crustaceans ink!
Crabs are interesting creatures, well known for their epic side dance; reminding us that not all paths lead directly to our personal dreams. Sometimes a sideways approach is necessary . . . shifting your focus to what's all around you because your inner senses are trying to guide you through another way. The crab loves to use unorthodox methods in getting there, but its always successful in its goals.
Crabs are social for the most part and communicate with their body; also by waving their pincers. Known to collaborate and work together for protection and food; the crab reminds us that community is vital for our growth.
However equally important is a time of introspection and seclusion. Able to cover itself and hide within its shell for protection; the crab can also signify hanging onto emotions in a way that causes undue stress. Allow yourself to release your fear so that you can grasp the new gifts that are being offered right now. Like the crab, know when to withdraw and discern what is right for you.

With its ability to protect itself with its exoskeleton and its ability to adapt to the environment as well as being omnivorous; crabs could be found on land, in oceans and in freshwater. The crab is said to symbolize great strength and power in gripping and holding and it also signifies prosperity, success and high status in Chinese symbolism. Crab symbolism includes protection, rebirth, and deep emotions. Crabs cast off their shells for new ones which is called molting, and this is the symbolism of rebirth. If the crab is your animal, you're certainly sensitive, shy and self-protective and trust must be earned. You enjoy exploring new challenges in life; constantly doing your inner work and deconstructing yourself; rebuilding who you are.
The crab has been a symbolic animal to a variety of different cultures throughout the world. Heikegani is a species of crab native to Japan, with a shell that bears a pattern resembling a human face which many believed to be the face of an angry samurai hence the nickname Samurai Crab. It is locally believed that these crabs are reincarnations of the spirits of the Heike warriors defeated at the Battle of Dan-no-ura as told in The Tale of the Heike.

There is a vast variety of different species of crabs. The crab tattoo can portray any type of the associated crab species. Crab tattoos bring plenty of different options for the tattoo artist and the wearer. Size, shape, design and color vary, so you have many options to consider with the crab tattoo. Remember though, in the end, your tattoo symbolizes what you want it to.
CHECK OUT THESE TRADITIONAL, NEO-TRADITIONAL, HEIKEGANI (Samurai), UNCONVENTIONAL, STEAMPUNK, WATERCOLOR, DOT, PASTEL, OFF-THE-WALL, & DOWN-RIGHT-CUTE CRUSTACEANS: TRADITIONAL & NEO-TRADITIONAL CRAB DESIGNS
⇑ Artist:  Matt Houston, instagram.com/matthew_houston
⇑ Artist:  Matt Houston, instagram.com/matthew_houston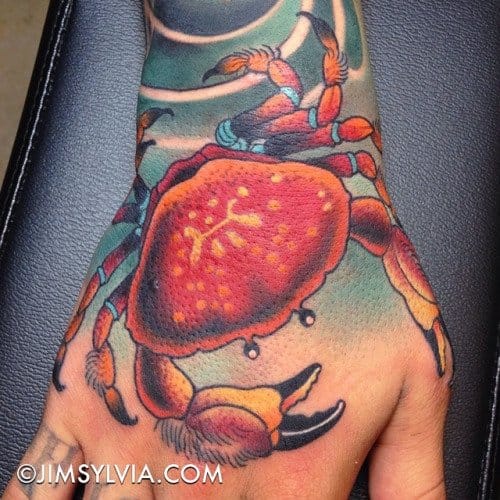 ⇑ Artist:  Jim Sylvia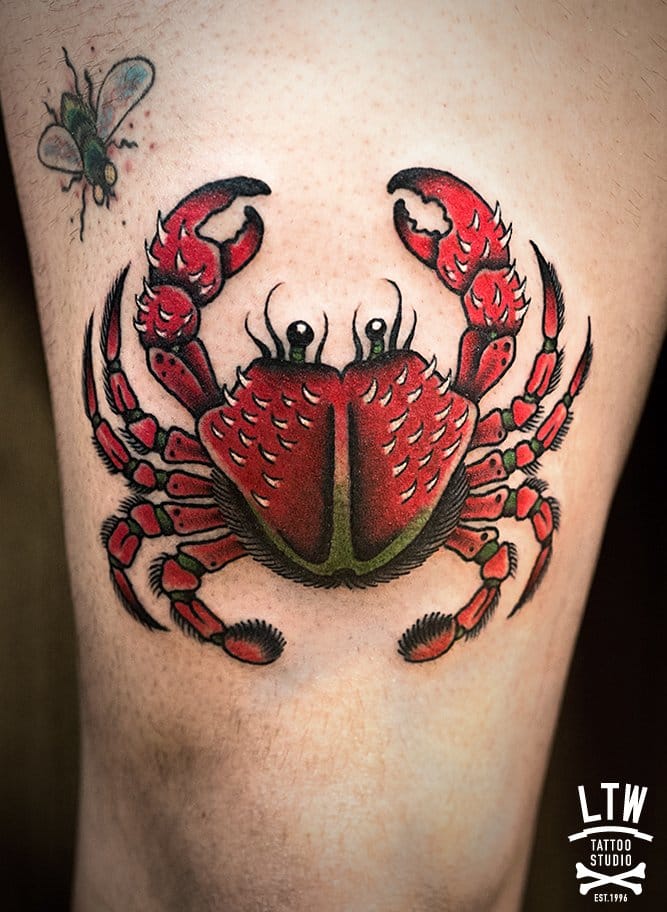 ⇑ Artist:  Ricardo Contreras Tattoo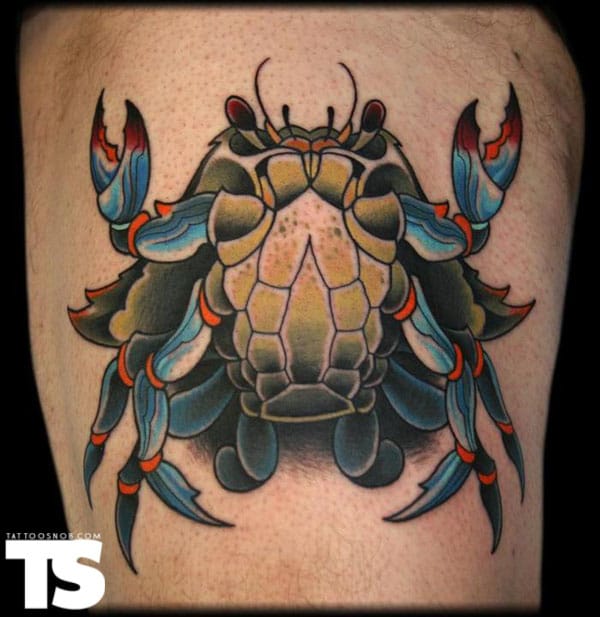 ⇑ Artist:  Jeff Ensminger, Austin, TX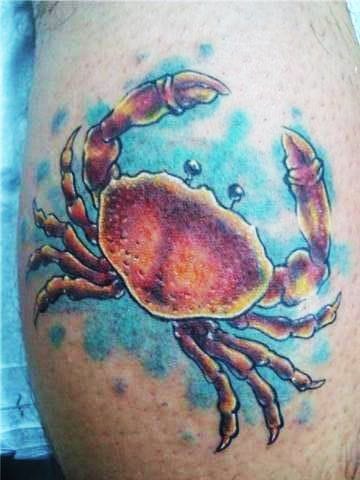 ⇑ Artist:  Jaime Coelho, Portugal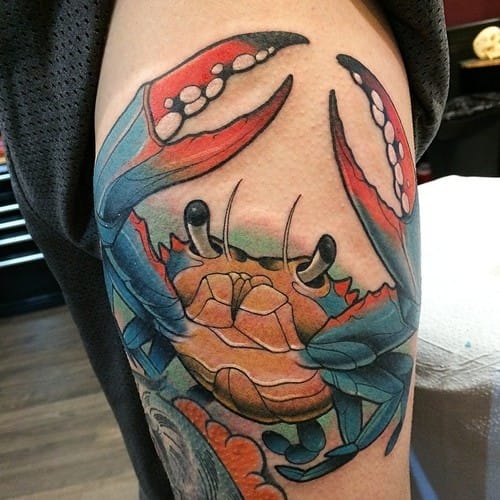 ⇑ Artist:  David Tevenal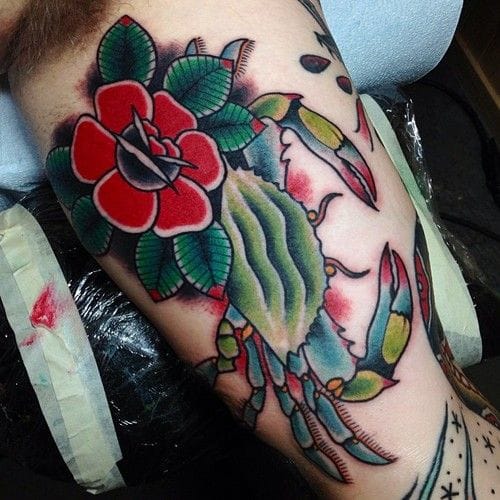 ⇑ Artist:  Myke Chambers, Philly Northern Liberty Tattoo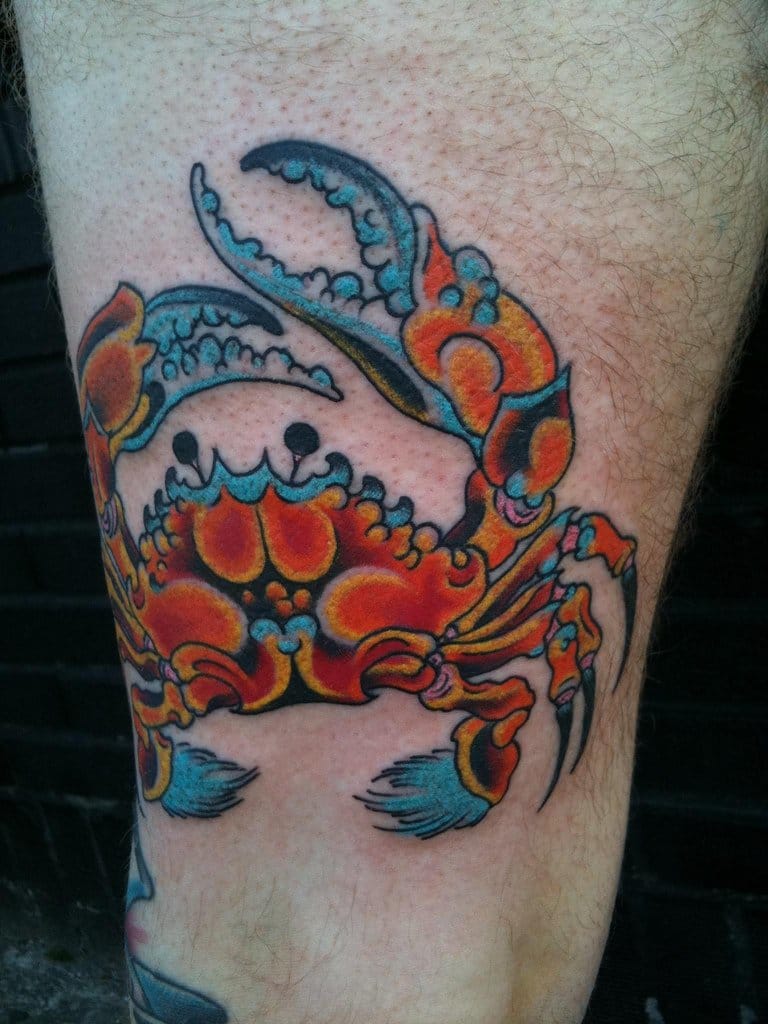 ⇑ Artist:  Andrew F Sharpe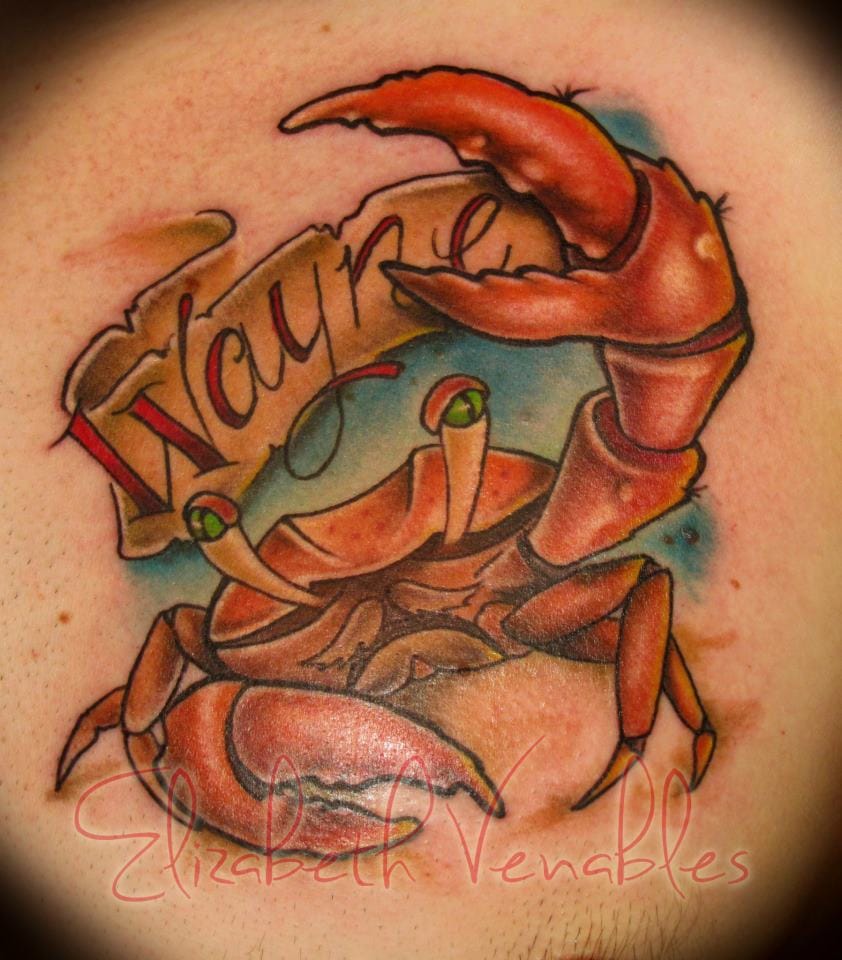 ⇑ Artist:  Elizabeth Venables (Liz Venom from Bombshell Tattoo)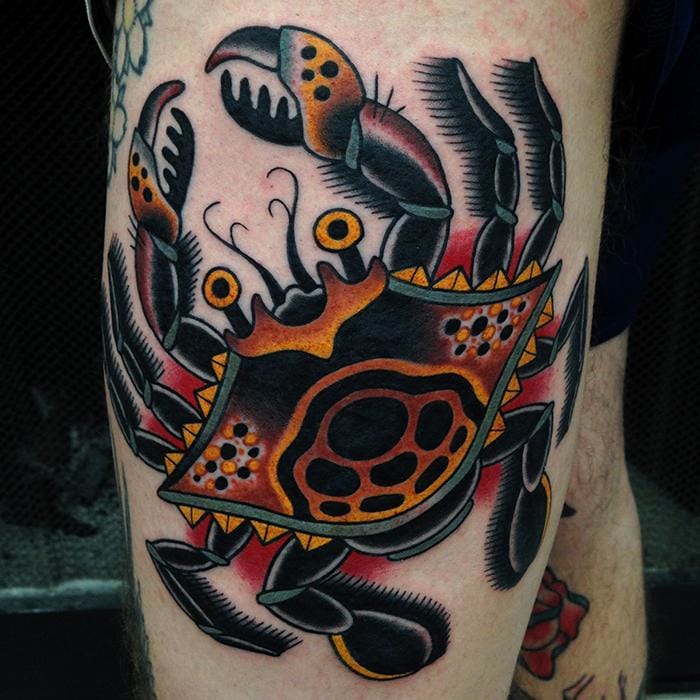 ⇑ Artist:  Jonathan Montalvo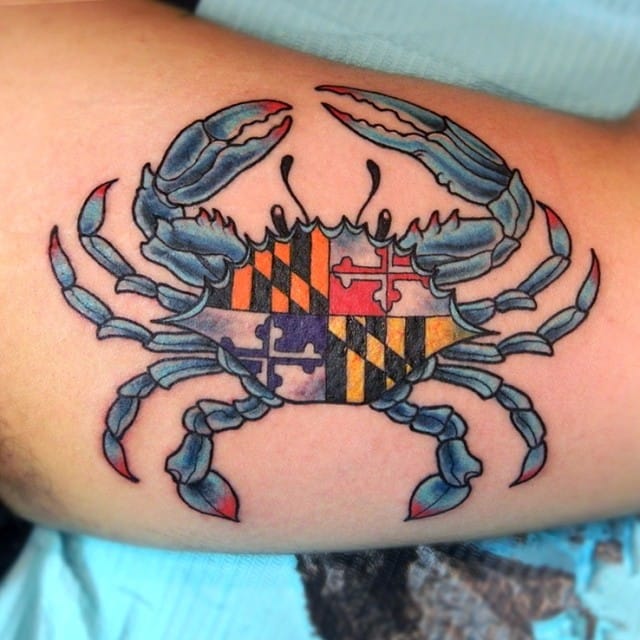 ⇑ Artist:  Sam Warren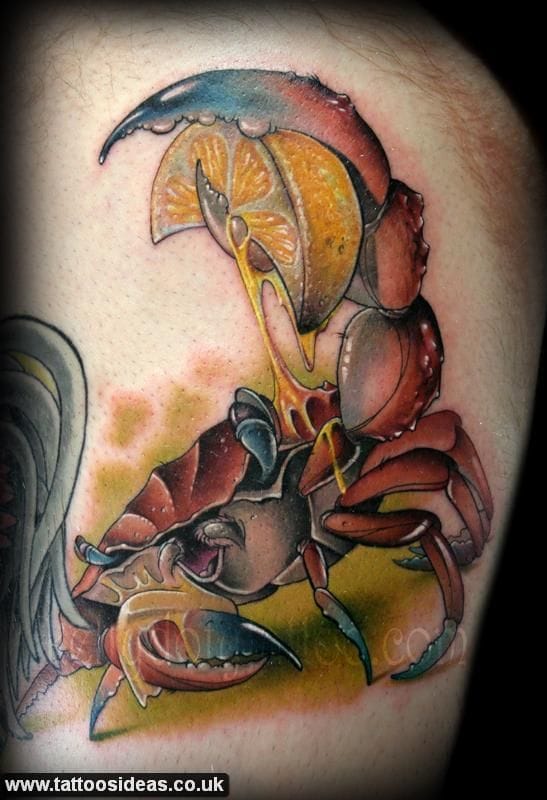 ⇑ Artist:  Michelle Kaim

HEIKEGANI (Samurai) CRABS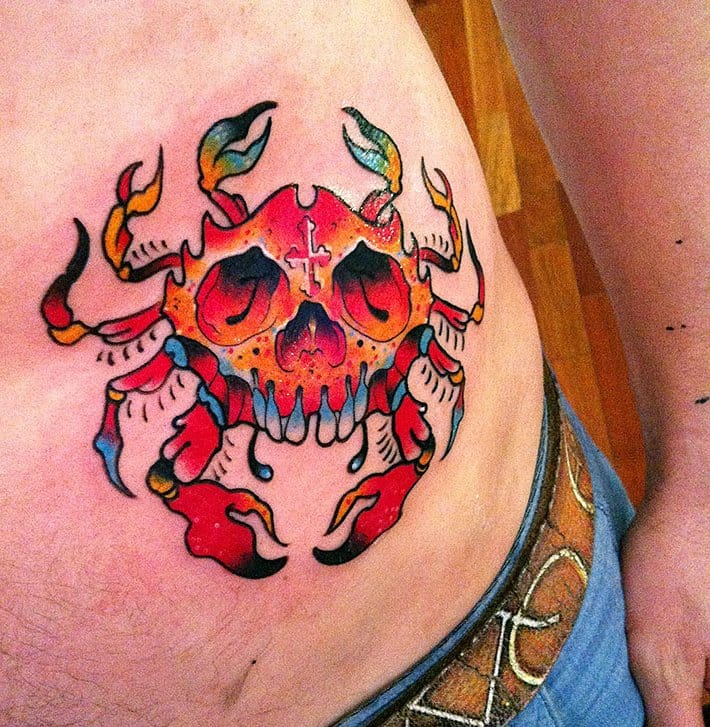 ⇑ Artist:  Andrew Lindenboom, instagram.com/andrew_tattooer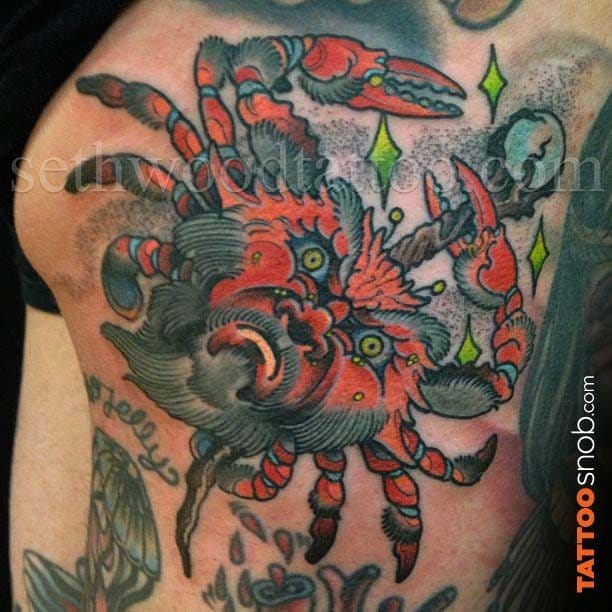 ⇑ Artist:  Seth Wood, Temple Tattoo in Oakland, CA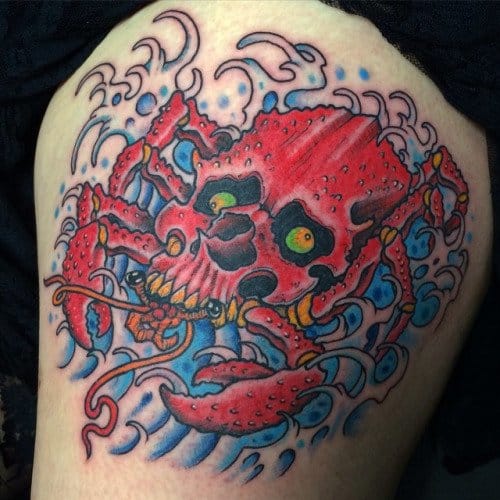 ⇑ Artist:  Adam Underwood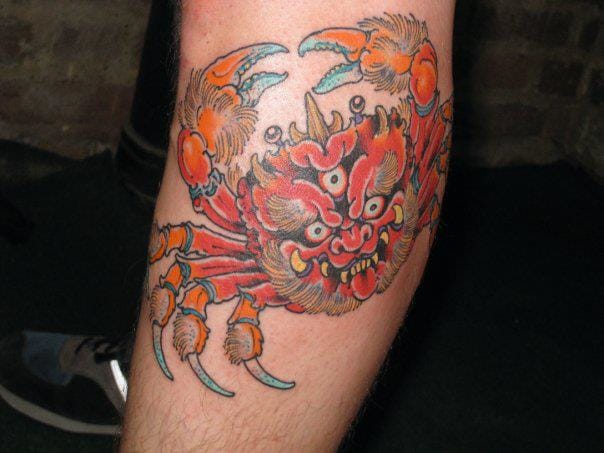 ⇑ Artist:  Mike Rubendall, Long Island NY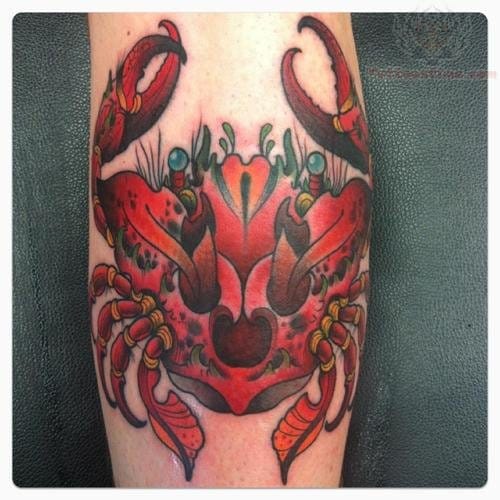 ⇑ Artist:  Alberto Cuadra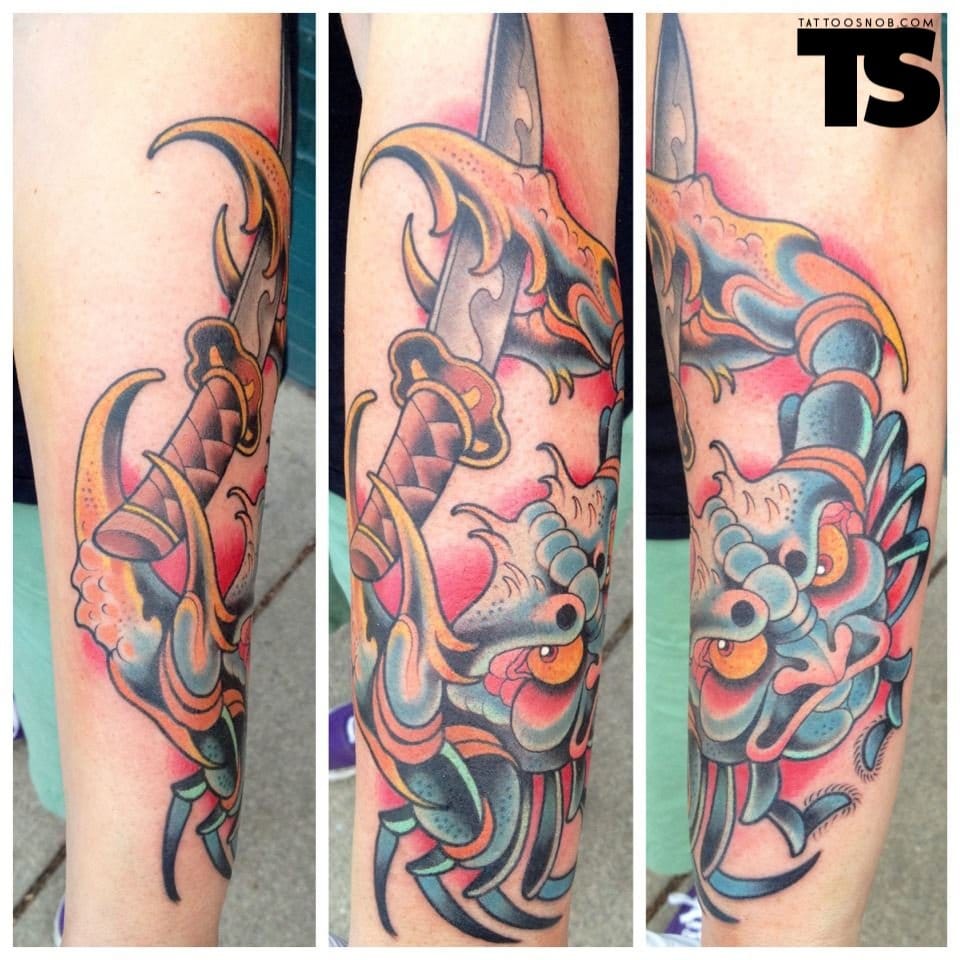 ⇑ Artist:  David Tevenal at Memento Tattoo & Gallery in Columbus, OH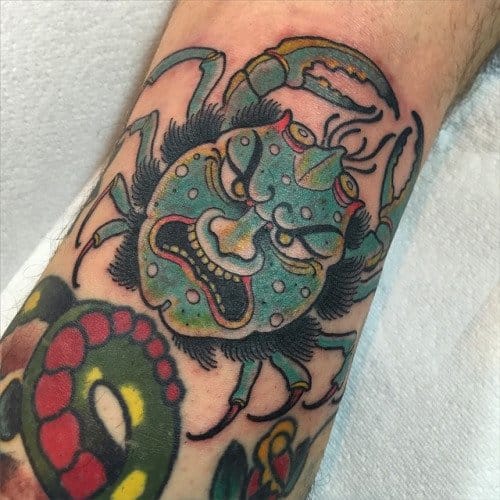 ⇑ Artist:  Gin Hicks, Samurai Crab tattoo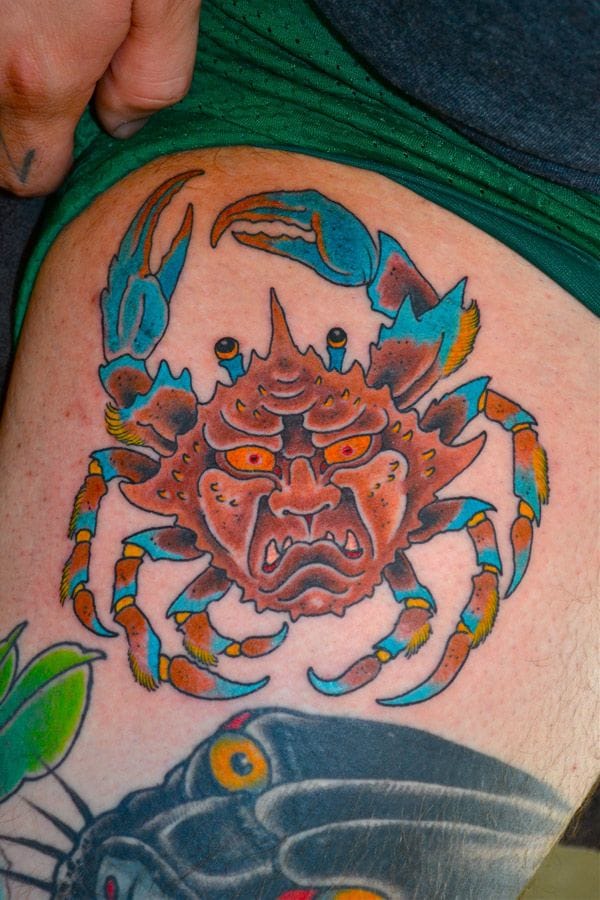 ⇑ Artist:  Luke Stewart, Japanese Heikegani Crab Tattoo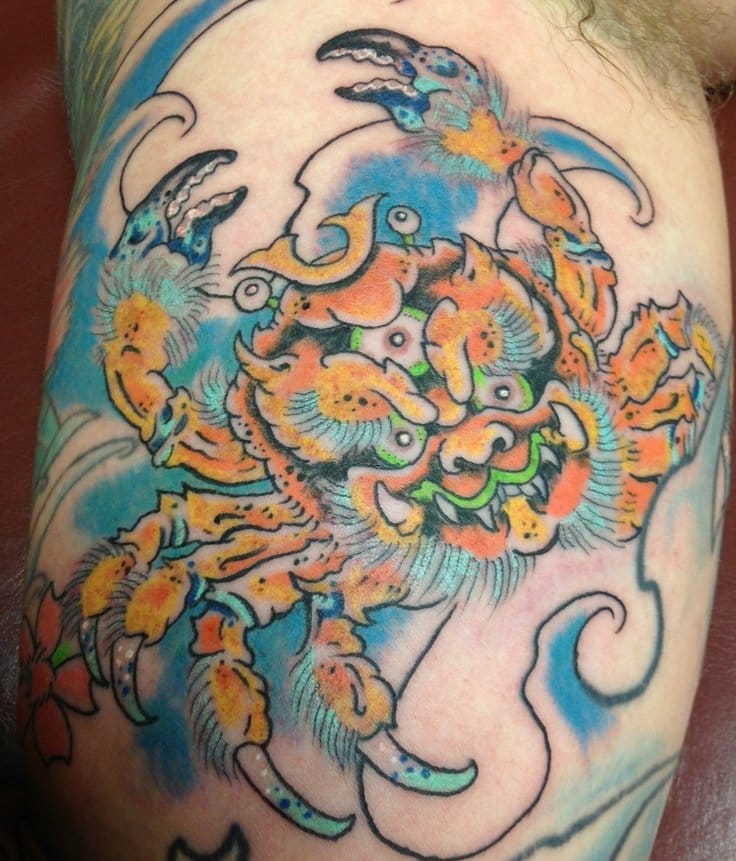 ⇑ Artist:  Luke Stewart, Japanese Heikegani Crab Tattoo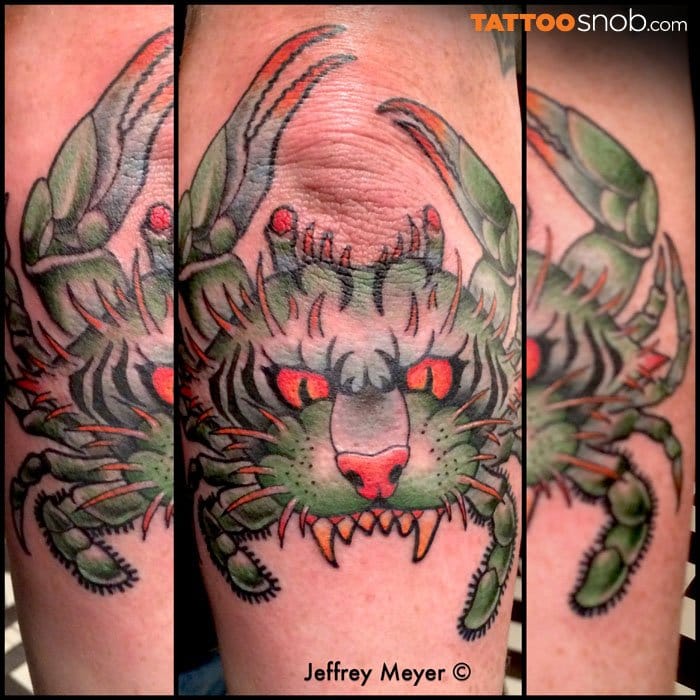 ⇑ Artist:  Jeffrey Meyer, Unbreakable Tattoo in Studio City, CA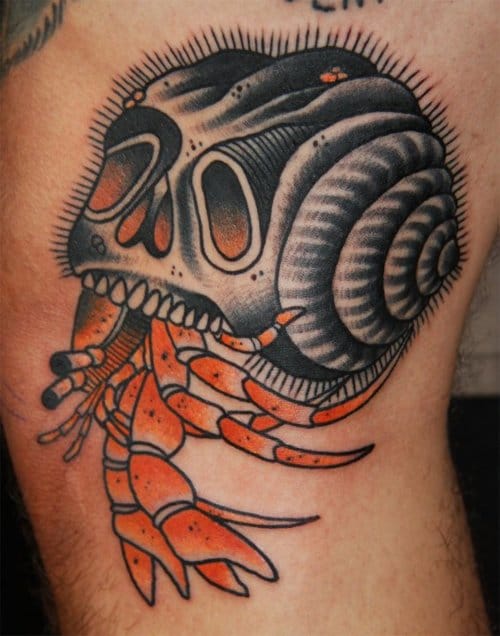 ⇑ Artist:  Madison Pierce

UNCONVENTIONAL, ORNATE, OFF-THE-WALL & DOWN-RIGHT-CUTE CRABBERS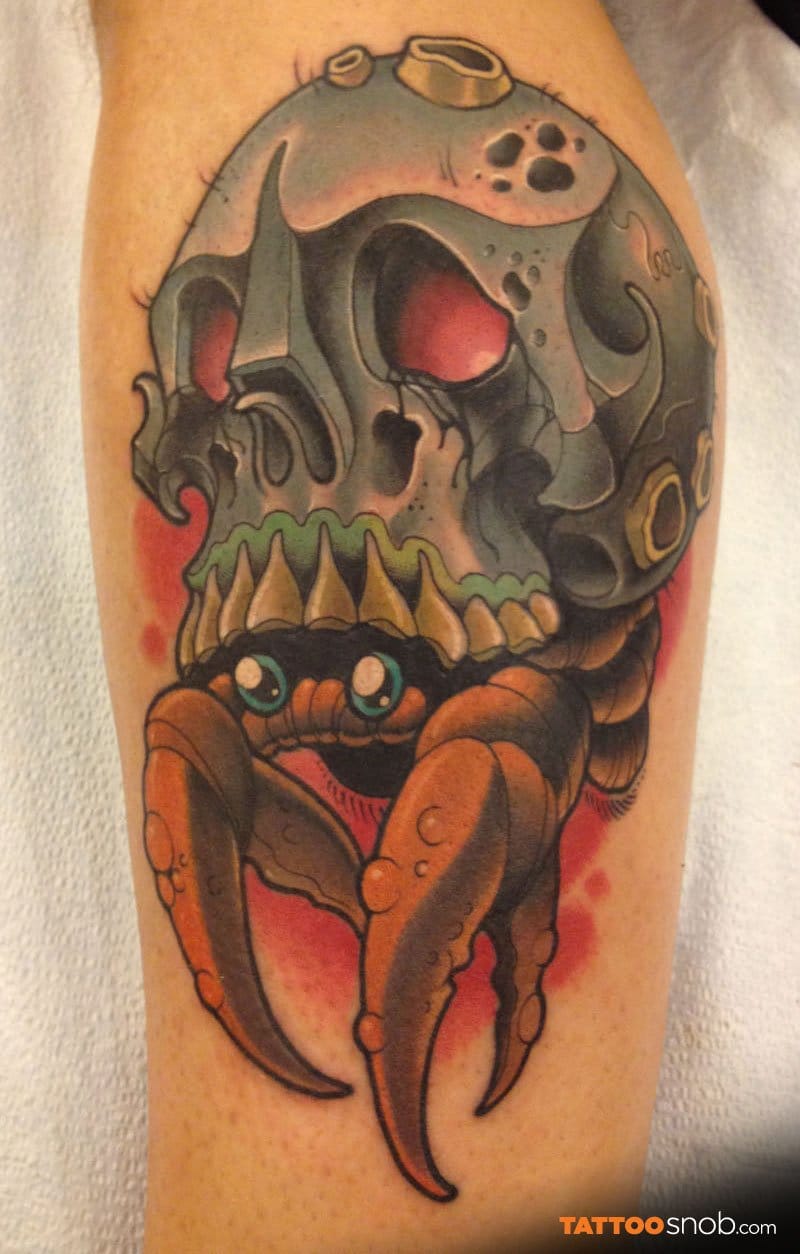 ⇑ Artist:  Dave Tevenal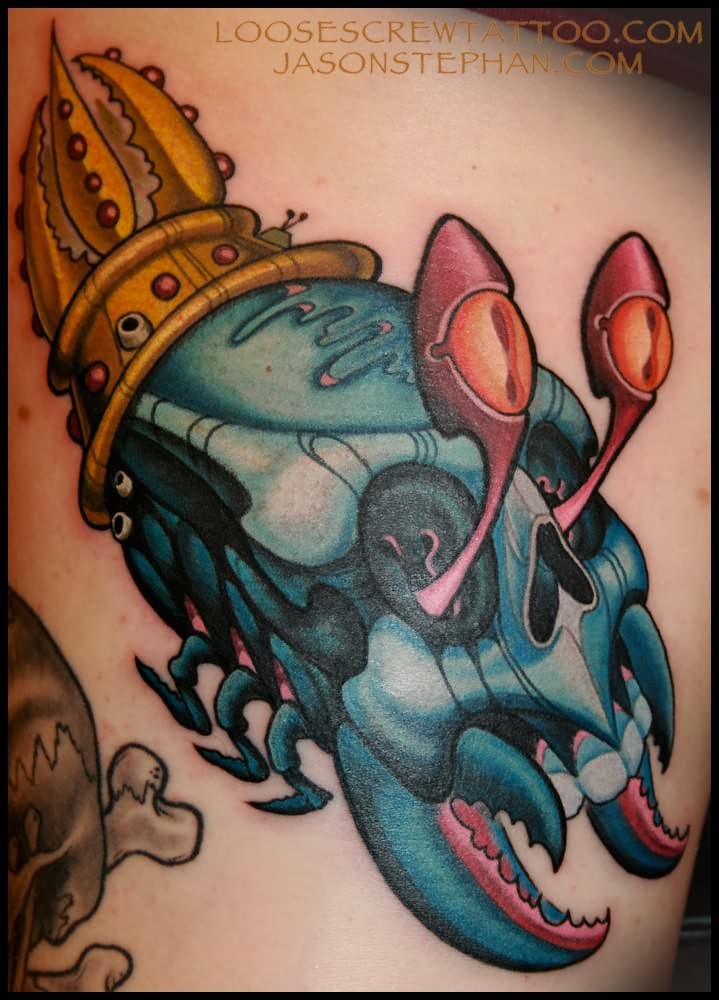 ⇑ Artist:  Jason Stephan, jasonstephan.com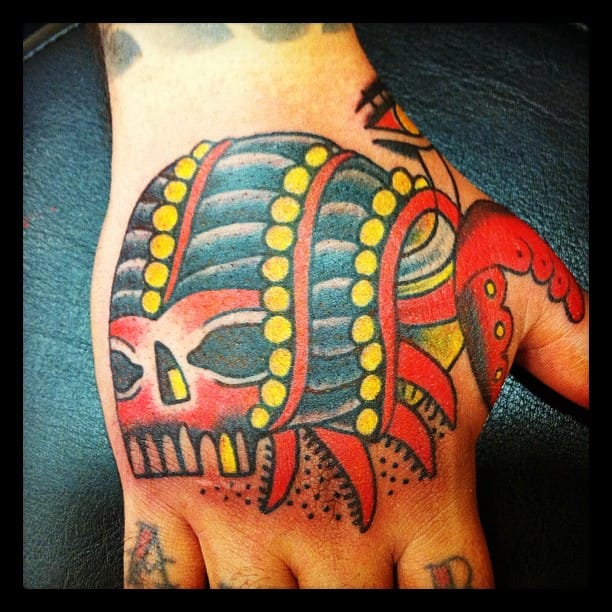 ⇑ Artist:  Deno, instagram.com/denotattoo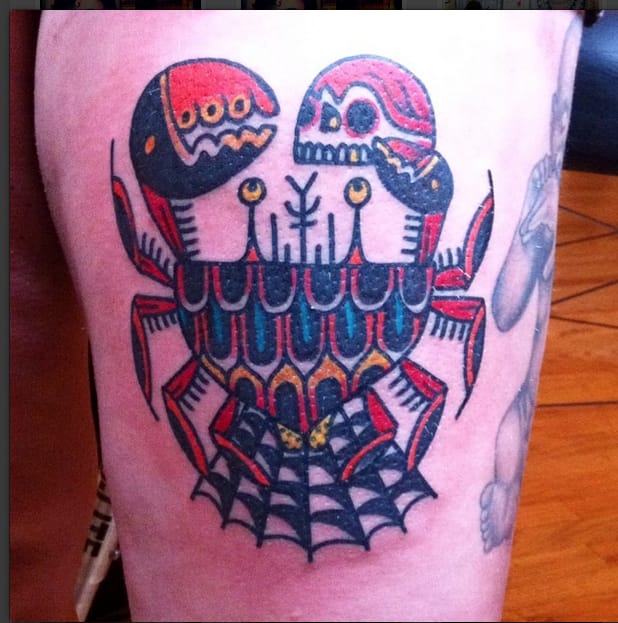 ⇑ Artist:  Deno, instagram.com/denotattoo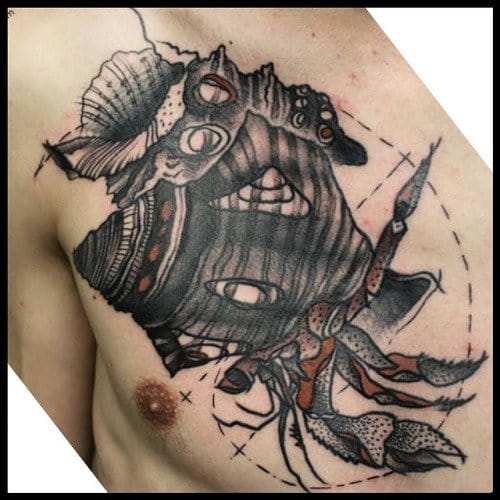 ⇑ Artist:  Tayri Rodrguez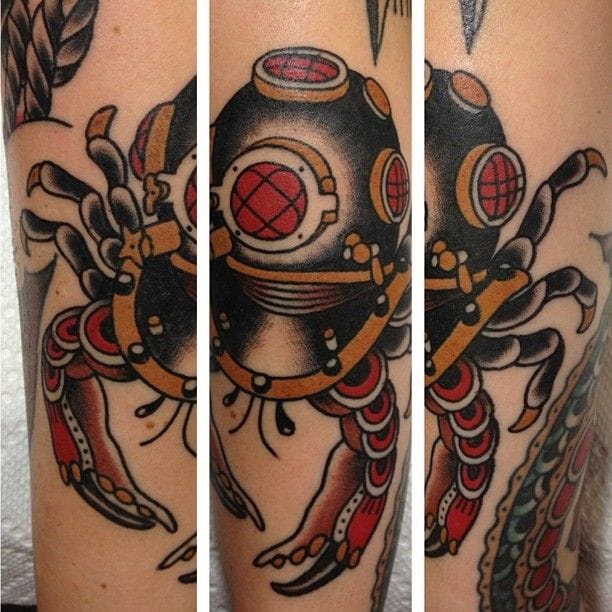 ⇑ Artist:  Ryan Cooper Thompson, Kansas City MO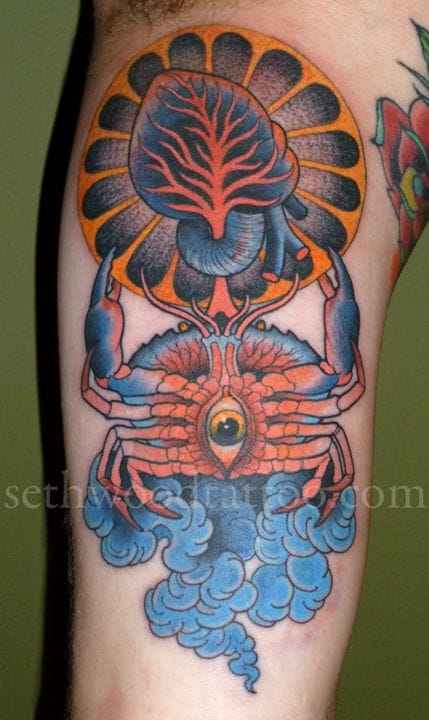 ⇑ Artist:  Seth Wood, crab-eye-heart-weird-tattoo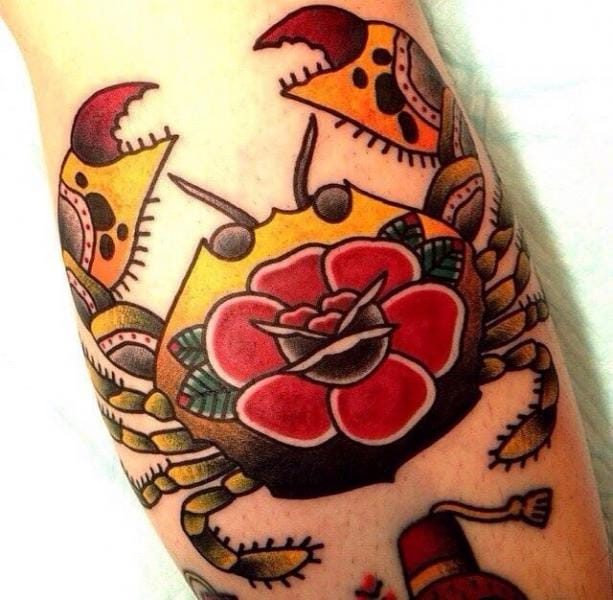 ⇑ Artist:  Chopstick Tattoo, New School Rose Cancer tattoo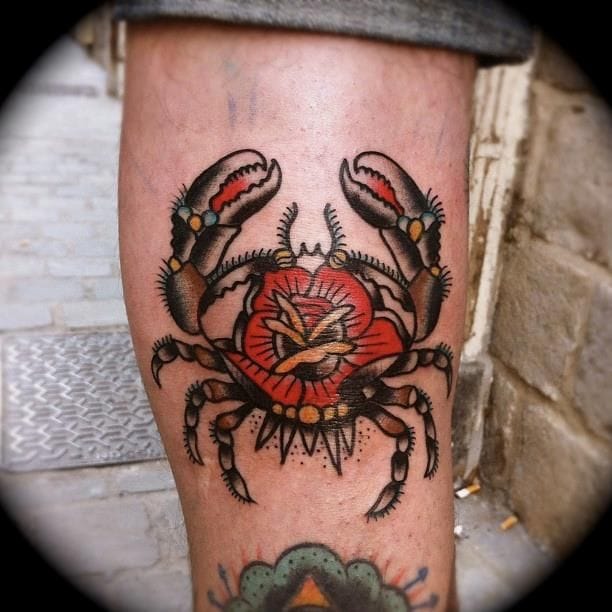 ⇑ Artist:  Kim-Anh Nguyen Rose-Crab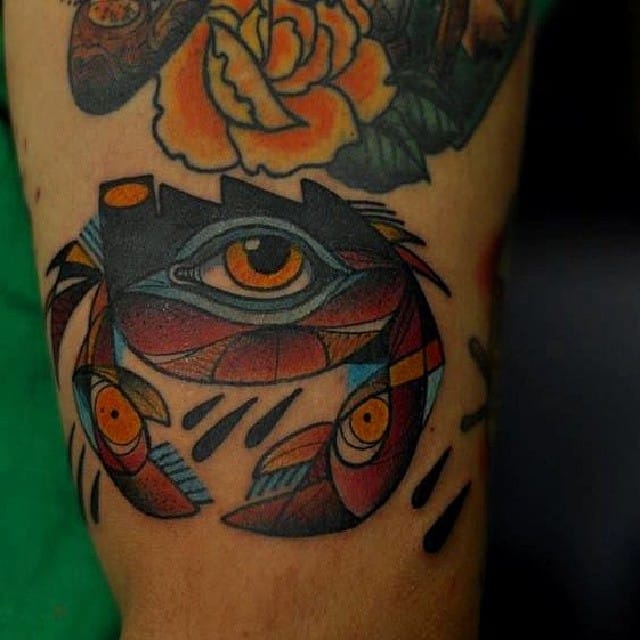 ⇑ Artist:  Martin Mallo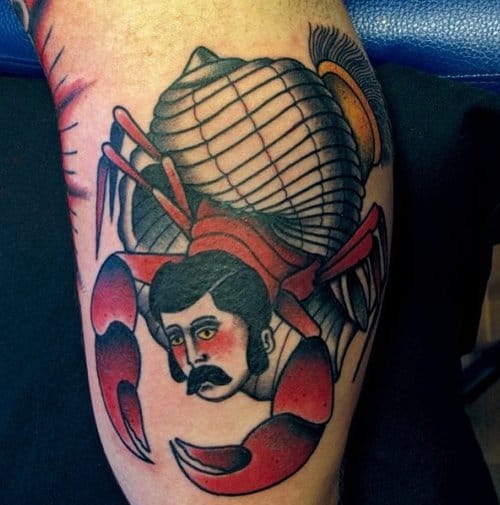 ⇑ Artist:  lucafont.com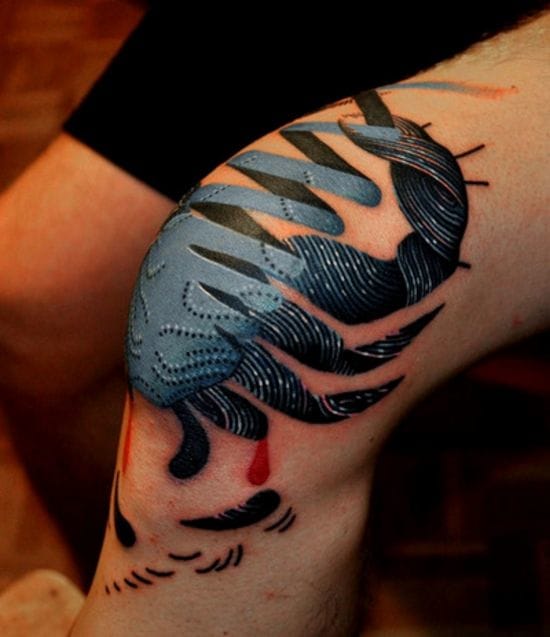 ⇑ Artist:  Marcin Aleksander Surowiec, www.facebook.comrawtattoo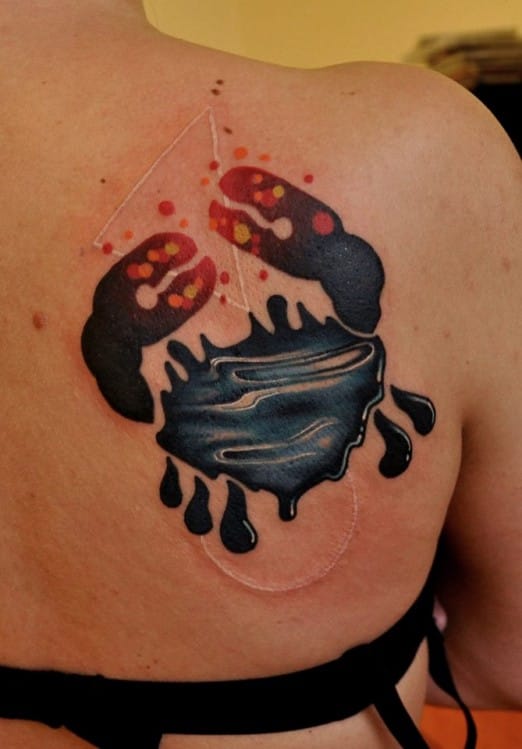 ⇑ Artist:  Marcin Aleksander Surowiec, Cancer Crab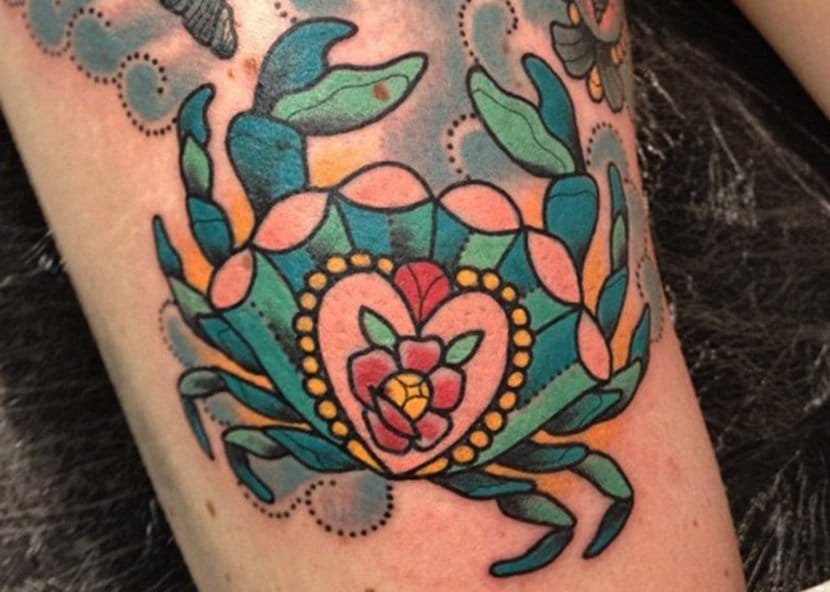 ⇑ Artist:  Jody Dawber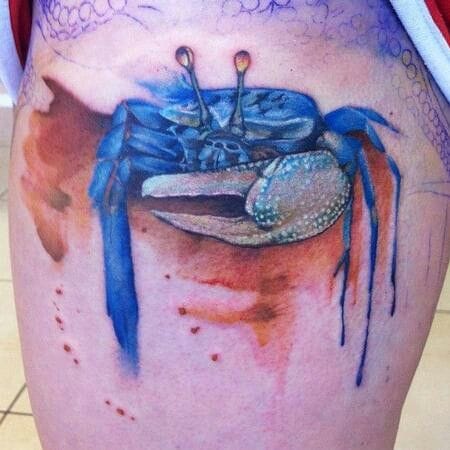 ⇑ Artist:  Kelly Peake, Watercolor Blue Crab tattoo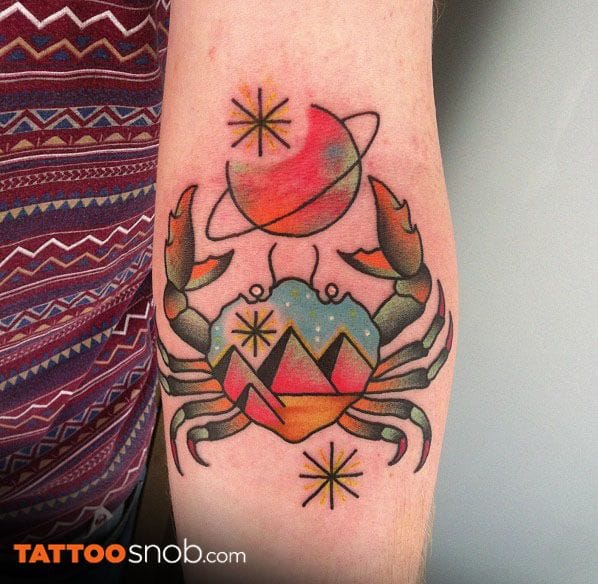 ⇑ Artist:  Jonas, Crooked Moon Tattoo in Helsingborg, Sweden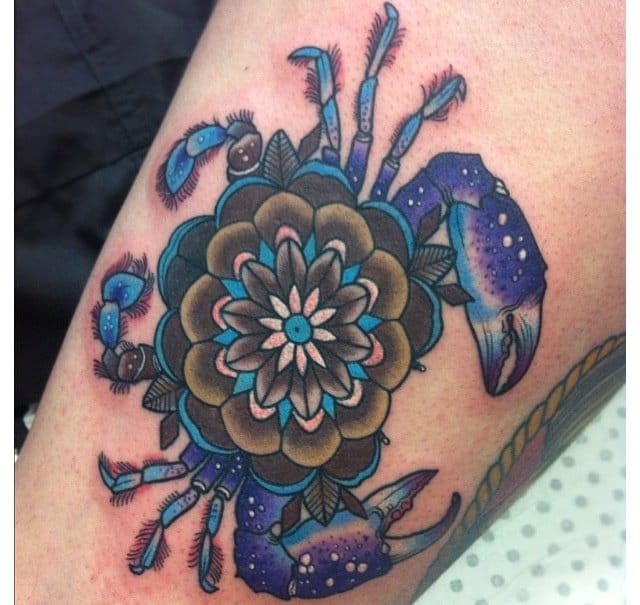 ⇑ Artist:  Unknown, found on rebelcircus.com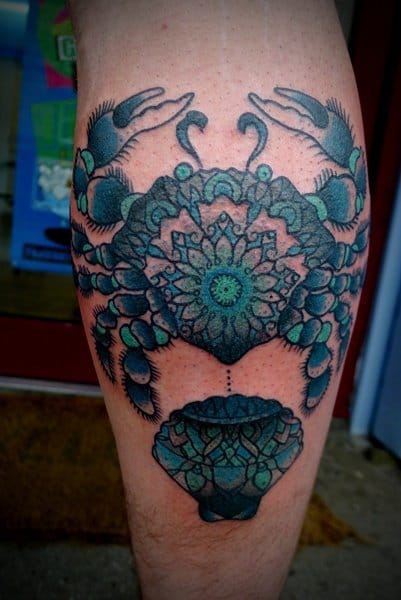 ⇑ Artist:  Elyse Schmidt, blue-crab-tattoo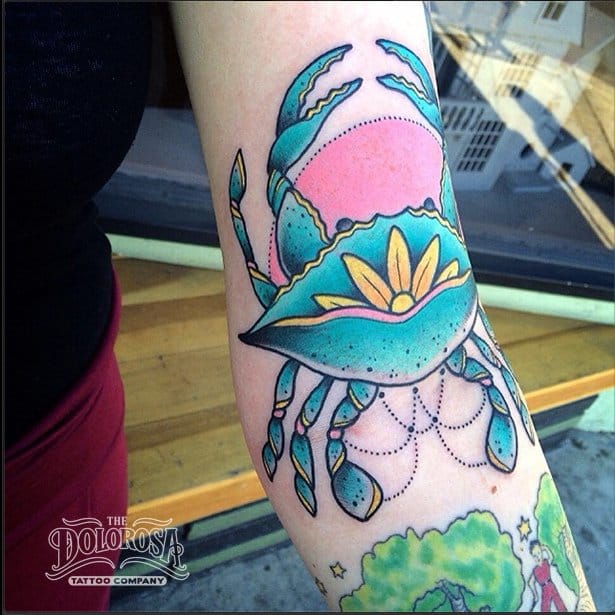 ⇑ Artist:  Alex Strangler, dolorosa-studio-city-tattoo CA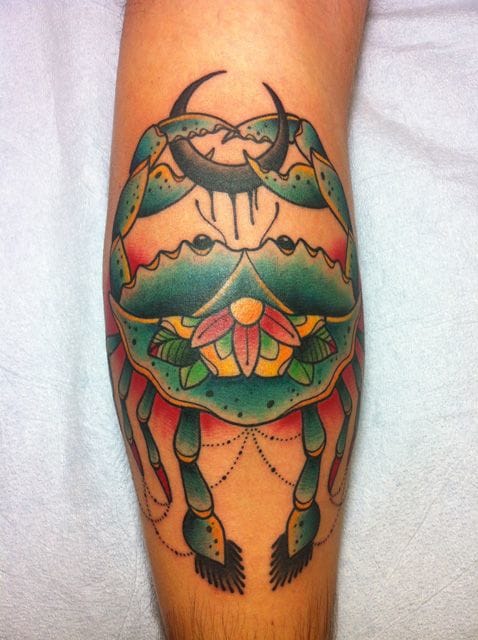 ⇑ Artist:  Alex Strangler, dolorosa-studio-city-tattoo CA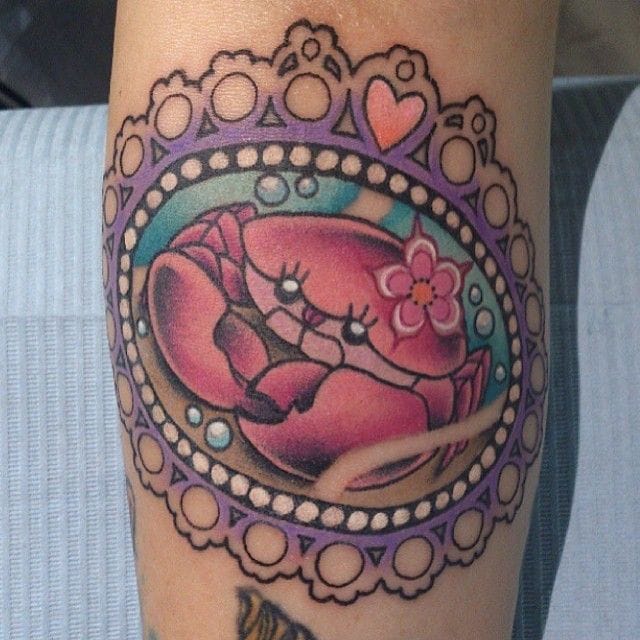 ⇑ Artist:  Gracie Gosling @graciegoslingtattoos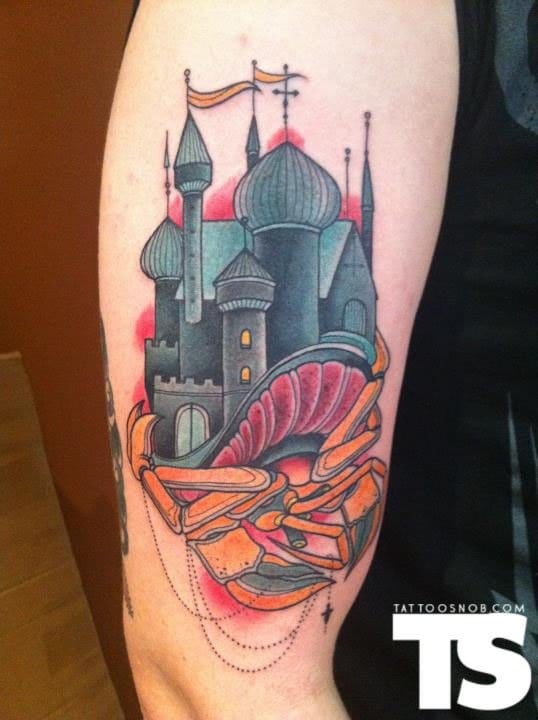 ⇑ Artist:  Annie Frenzel, Castle hermit crab tattoo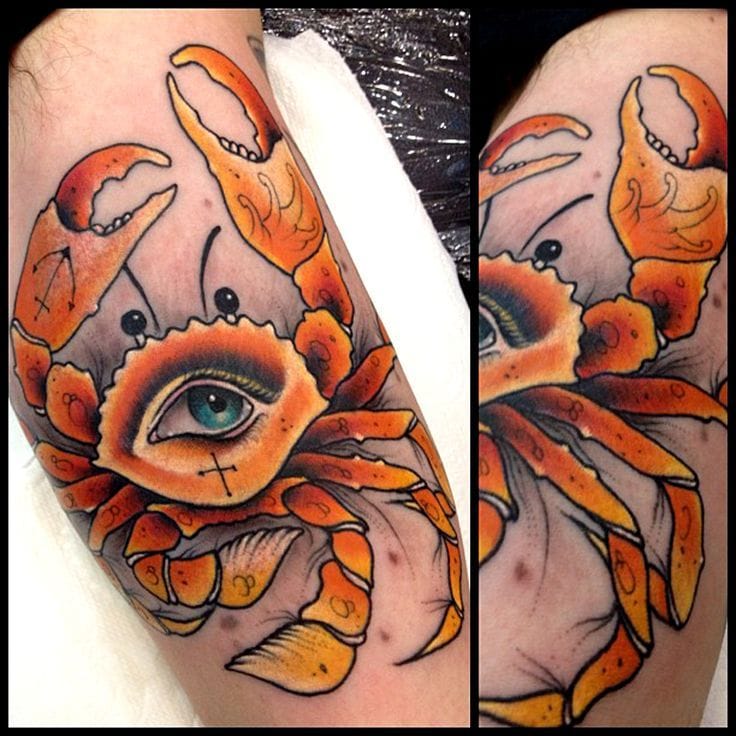 ⇑ Artist:  Billy Hay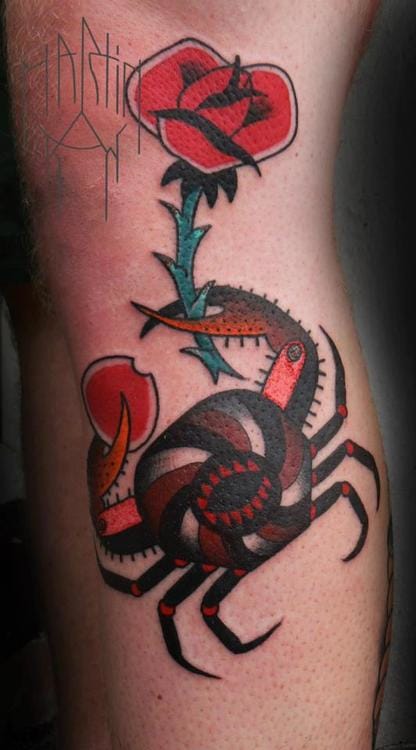 ⇑ Artist: Andrew Mcleod, Chapel Tattoo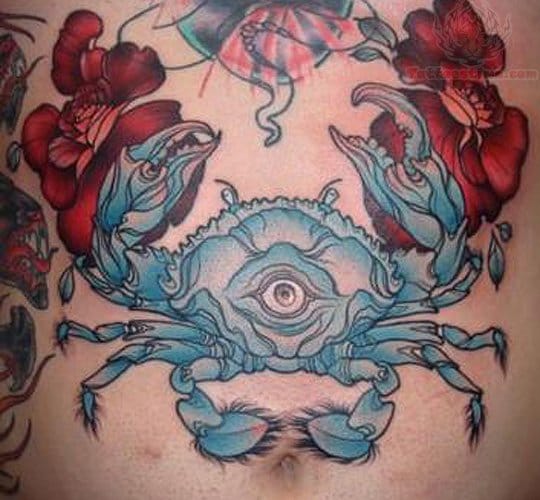 ⇑ Artist:  Rachi Brains, Black Throne Tattoo in Brisbane, Australia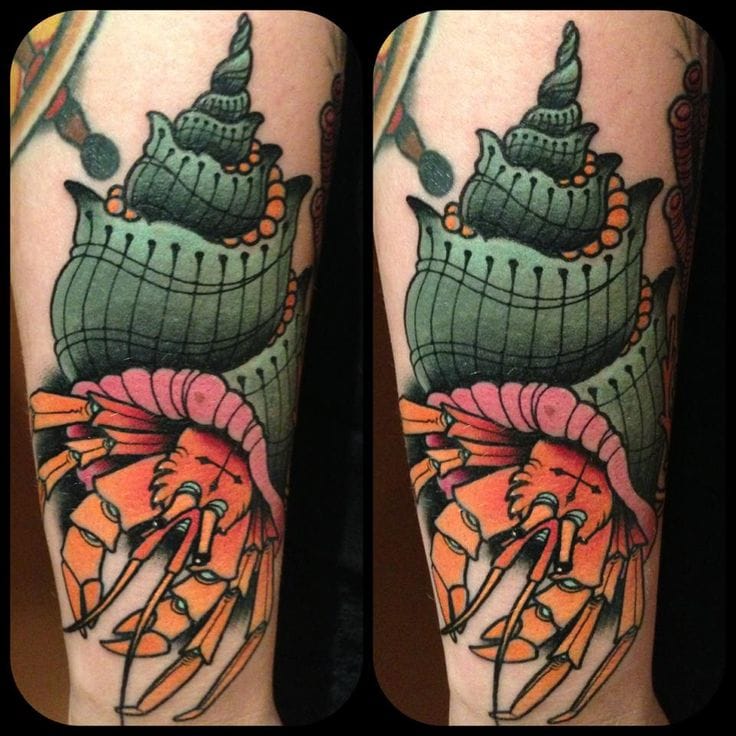 ⇑ Artist:  Annie Frenzel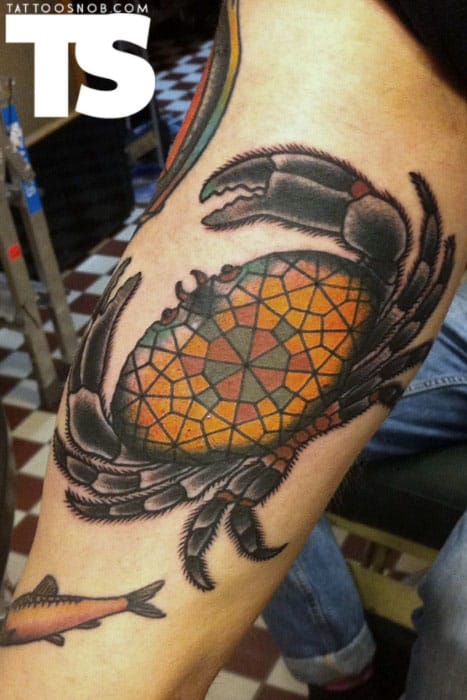 ⇑ Artist: Jonas Uggli, Göteborg Classic Tattooing in Göteborg, Sweden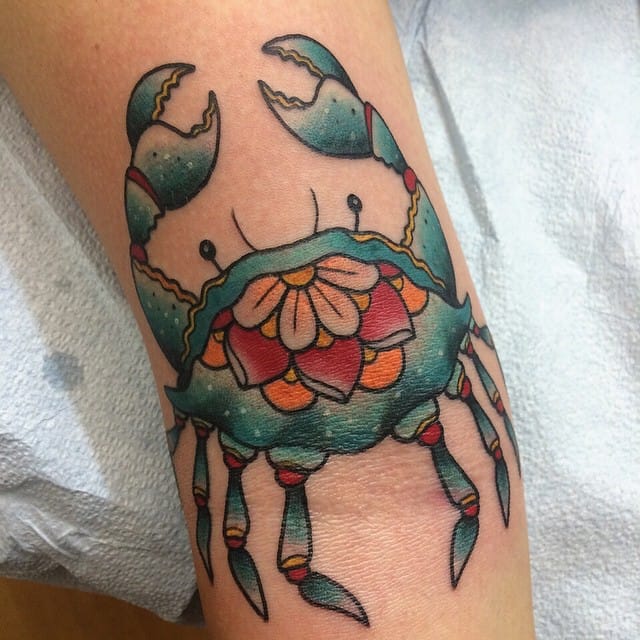 ⇑ Artist:  Janelle @thedolorosatattoo

STEAMPUNK CRAB DESIGNS
⇑ Artist:  Segej Rakov Tattoo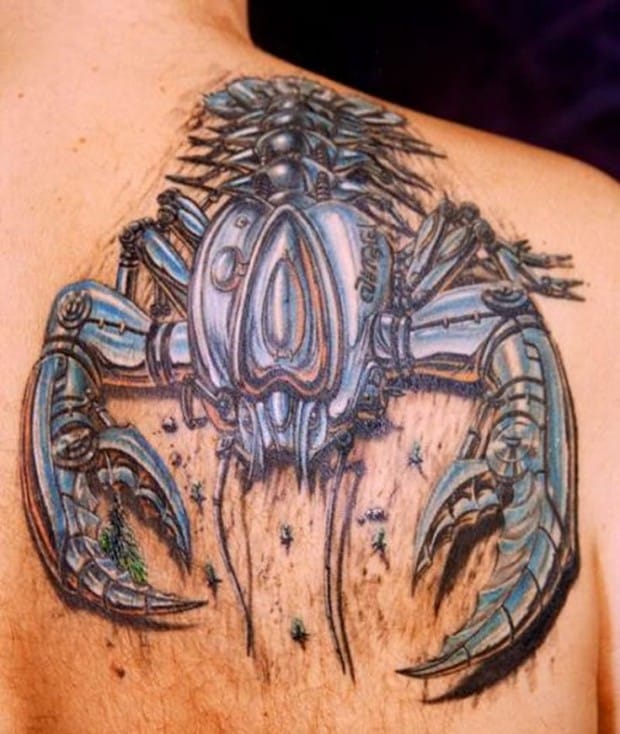 ⇑ Artist:  Jamie Kuhn Wikheim, robotic crab tattoo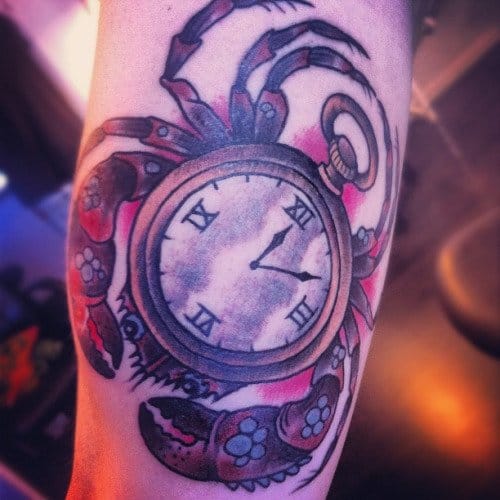 ⇑ Artist:  Frej Lind, RoyalArchTattoo
⇑ Artist:  Marc Skiles, 13shadestattoo.com