Big Boy Pin Ups Are The Pin Up Tattoos You Never Thought You Wanted
Xa

Jamie August gives the classic pin up tattoo a sweet new spin with his 'big boy pin ups' I just can't help but love—you would too.
Pin up tattoos have been staple pieces in traditional American style tattoos for ages and you won't be able to paint tattoo history without them. Making their debut in WW2, they've earned their place in tattoo flashes throughout the years especially in the works of celebrated artists like Sailor Jerry which continue to inspire contemporary tattoo artists.
A couple weeks ago I thought about making pin up men because we never see these around and it would be pretty cool to make this a thing. This is obviously not a thing to pit men against women rather, it ought to be a fun take on a well-loved classic. Turns out, somebody got way ahead of me and is spreading the 'big boy' love with his pin up tattoos.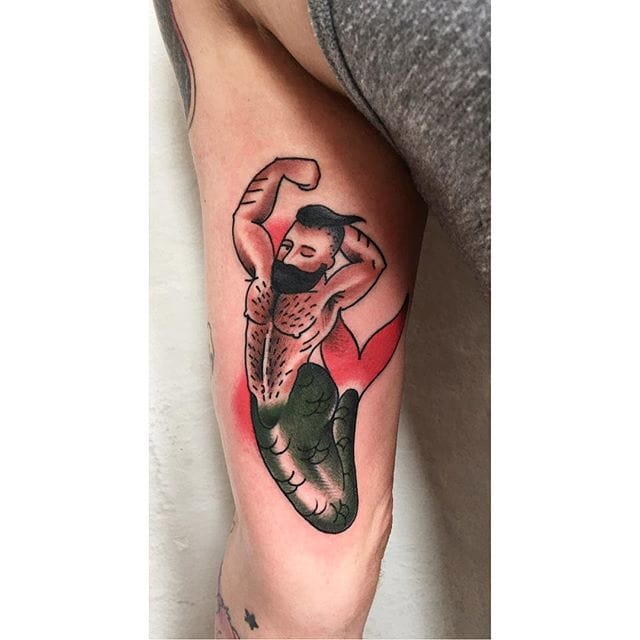 Australian-based tattoo artist, Jamie August's page is studded with just that — big boy pin ups — featuring men drawn the same way as any pin up would have been designed. Only with more beard, body hair, meat, gut, and balls hanging out. It's genius. He has fun designs such as sad strippers, mermen, and beefy beauties. Let's make this a thing.
As happy as I am to see big boy pin ups, here's to hoping that there would be more pin up ladies with a whole lot of curves and meat and people would warmly welcome them as they did with Jamie's big boy pin ups. Cheers!
Can't get enough of creative pin ups? You'll love these:
Start 2016 With This Classic American Girls Pin-Up Calendar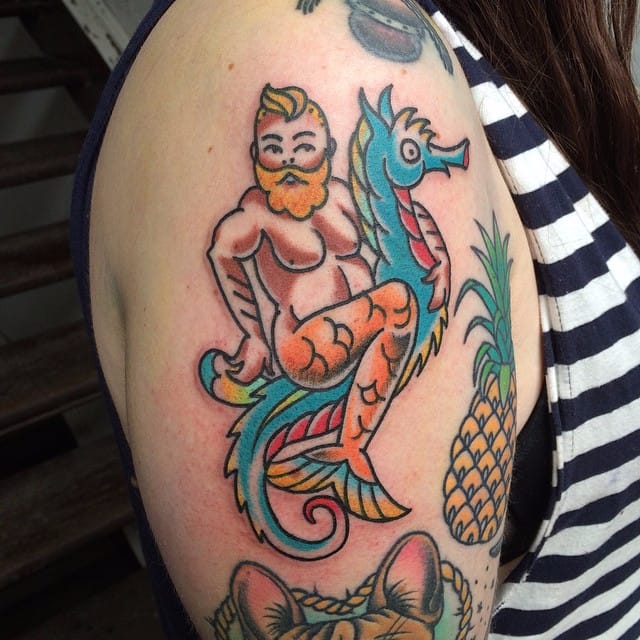 Follow Jamie on Instagram.