BJ Betts: The King of Typographic Tattoos
RH

This artist wrote the book when it comes to creating beautiful black and grey script tattoos.
BJ Betts is widely recognized as one of the foremost authorities on black and grey script in the tattoo industry. He's even published a five-volume guide to lettering that other artists use as a reference when designing pieces with typographic elements. His script is highly diverse, extremely intricate, clean as can be, and, above all else, legible. Take one look at these spectacular typefaces and you'll see why he's become so well known for his lettering.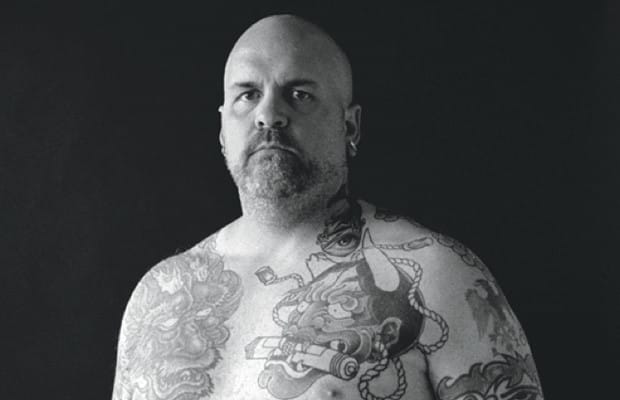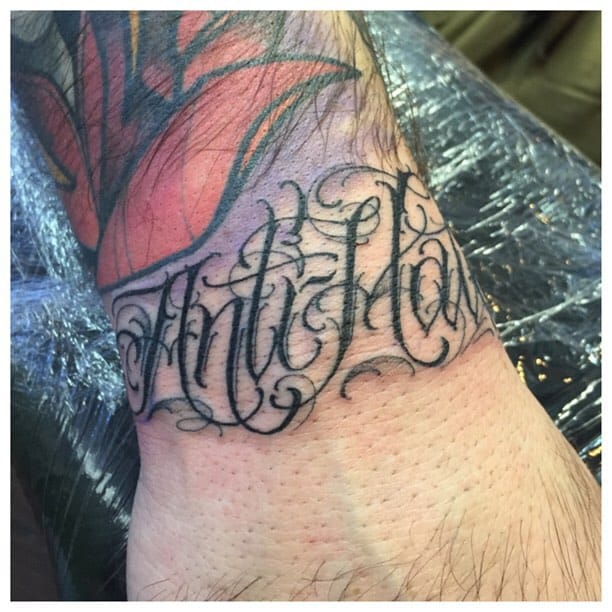 Prior to becoming a tattooer, Betts spent nine years in the military, working as an Operations Specialist in the US Navy, until an injury made it impossible for him to continue down that career path.After receiving a medical discharge, he tried his hand at tattooing and hasn't looked back since. Over the course of his long and accomplished career a significant portion of his clientele commissioned script tattoos, allowing him to develop his definitive take on the style and pioneer the way for other artists interested in calligraphy along the way.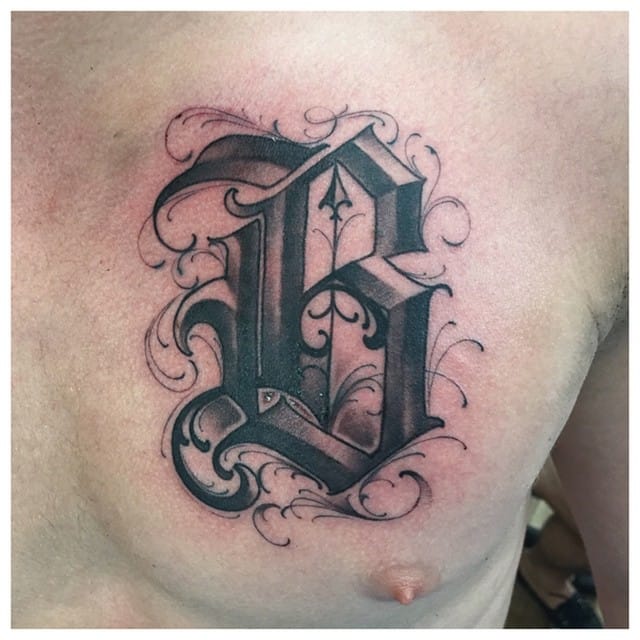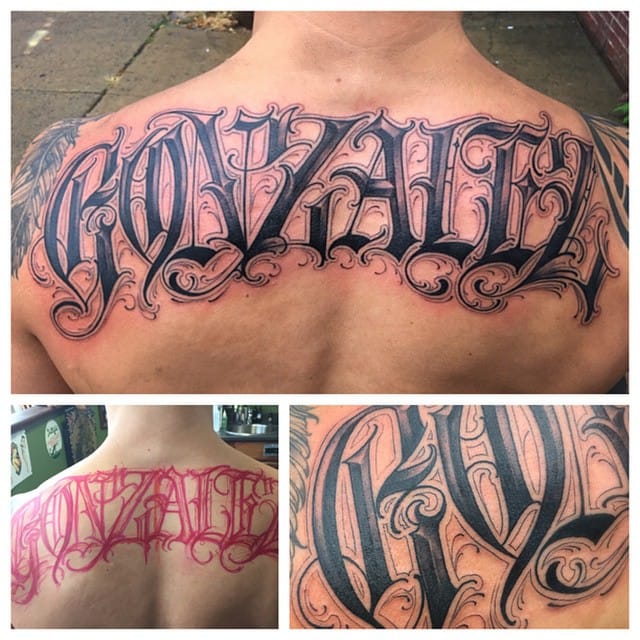 There are a number of quality how-to books on lettering tattoos in circulation, but Betts' series on the subject, The BJ Betts Lettering Book, was the first and remains one of the most comprehensive and influential guides on the market. What makes his guide so useful is how extensive it is. There are hundreds if not thousands of different typefaces in the five-part compendium, many of which are accompanied by his handwritten notes on how to best execute them. In short, it is the go-to source for any aspiring black and grey script tattooist.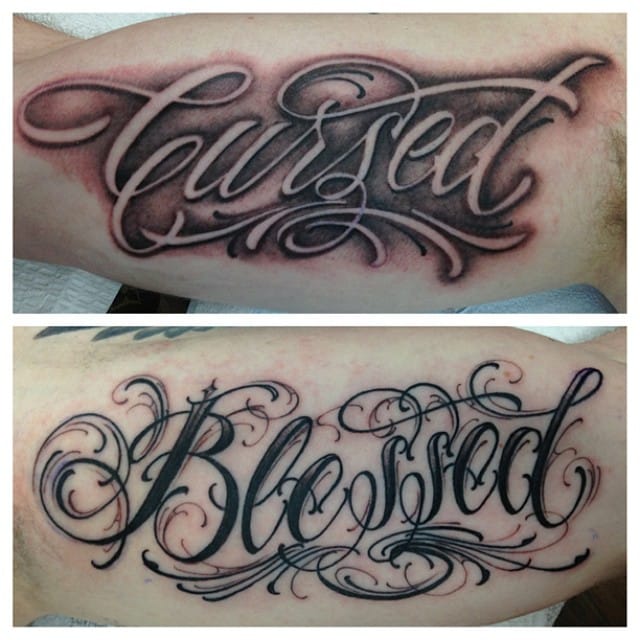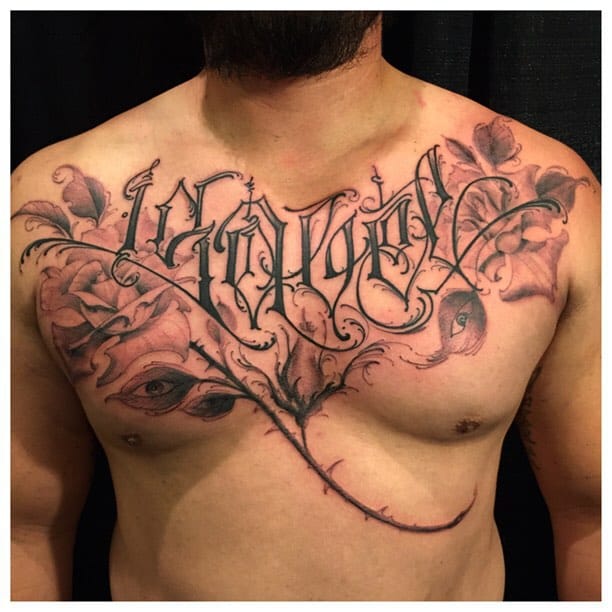 While some script tattooists place an emphasis of intricacy, Betts places an emphasis on legibility in his work, creating incredibly ornate text but making sure that the viewer can make out what it says. To his thinking, a typographical piece should, first and foremost, be intelligible, while also having the graceful penmanship that makes the style so attractive in the first place. He employs an extremely precise linework and a mixture of black and greywash shading to create the sayings his clients live by on their skin, in the typefaces that suit them best. He tattoos words such as "love" in a way that will lift your spirits and acronyms like "OG" as if they were graffiti on a brick wall.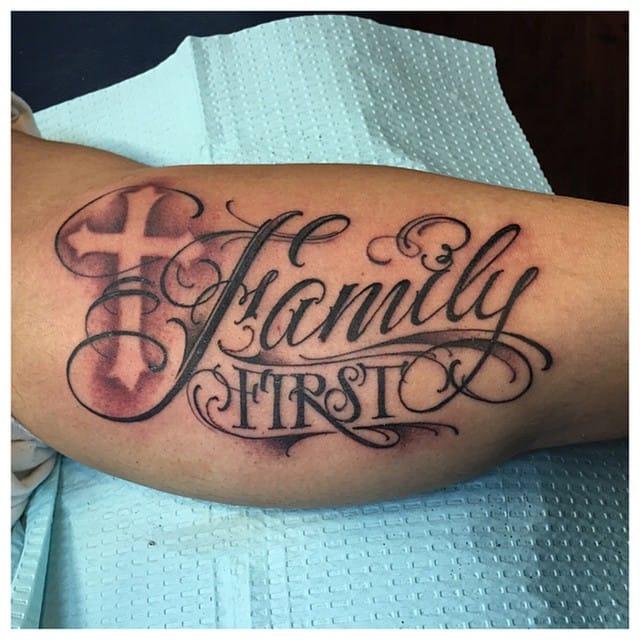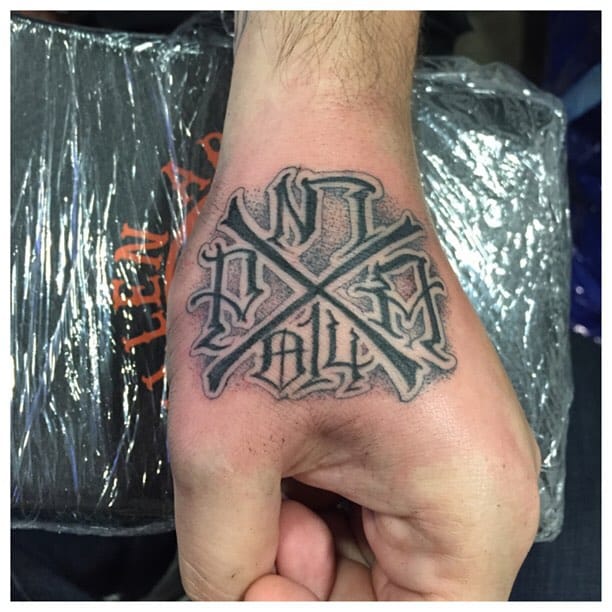 Through both his body art and his book, Betts revolutionized the world of script tattoos. His contributions have pushed the boundaries of black and grey lettering and will likely keep influencing tattooists long after his career ends. He truly is the king of typographic tattoos.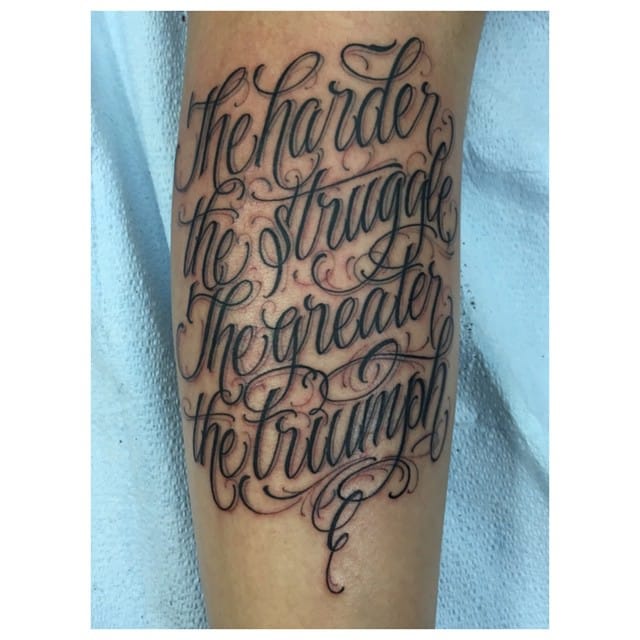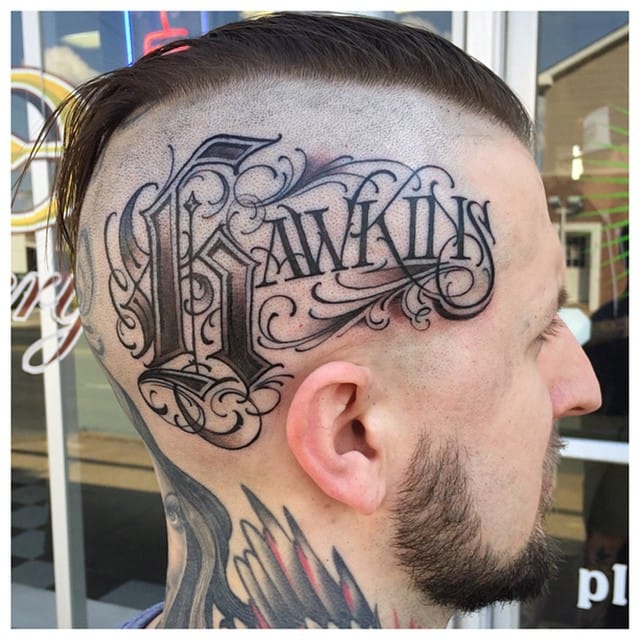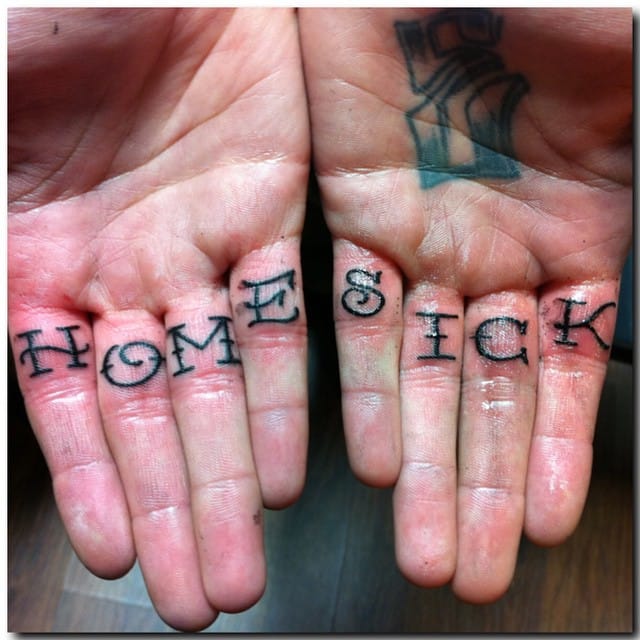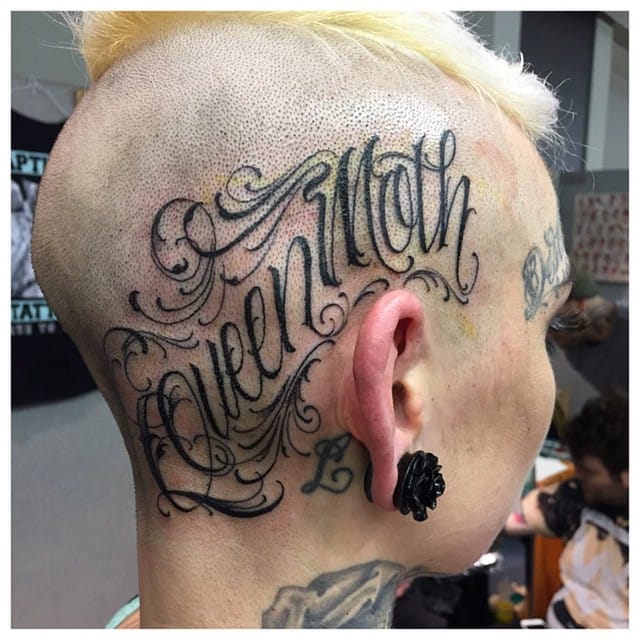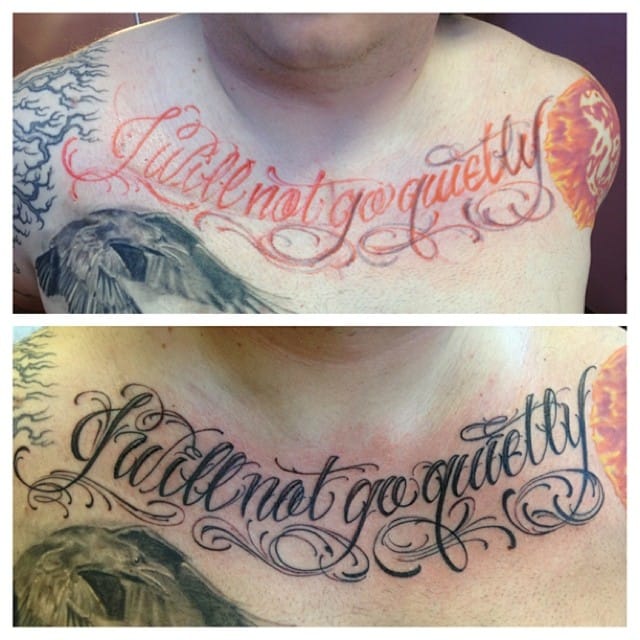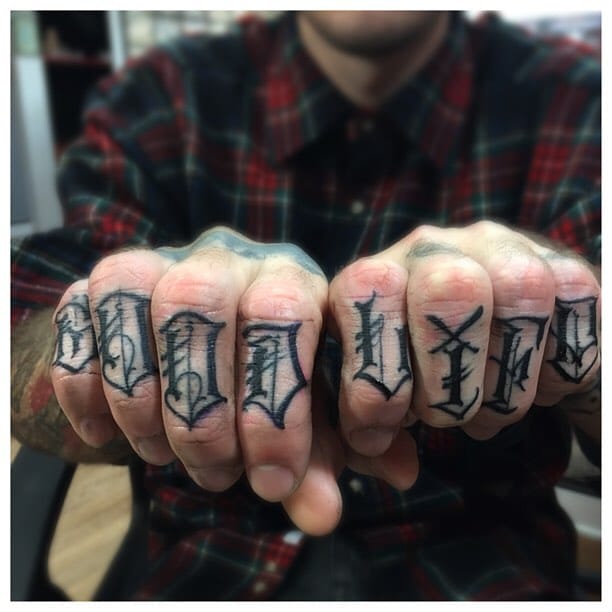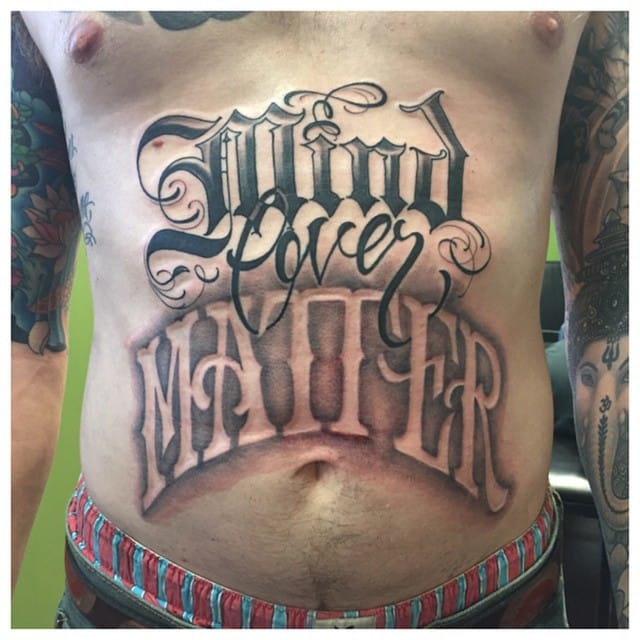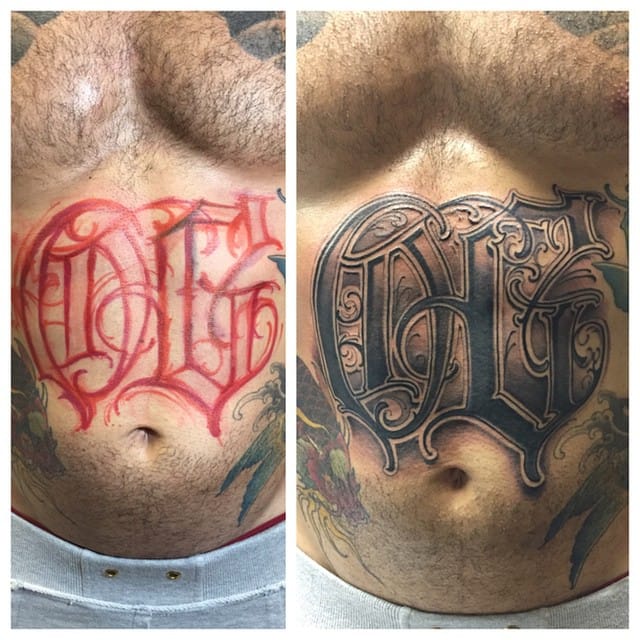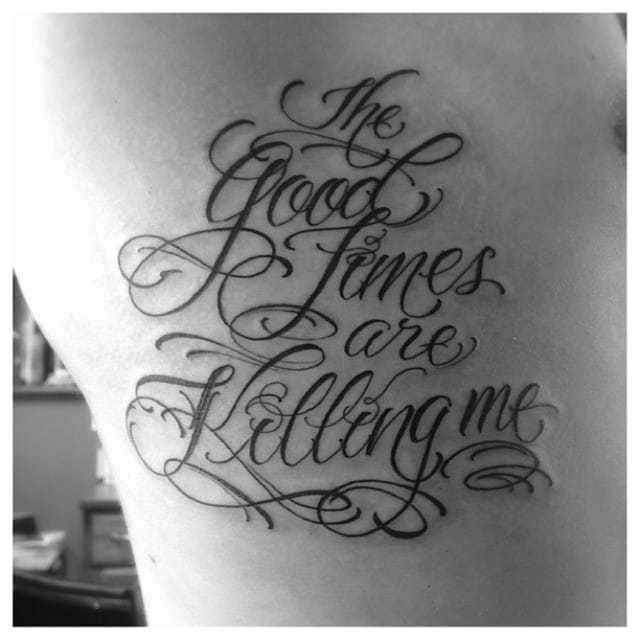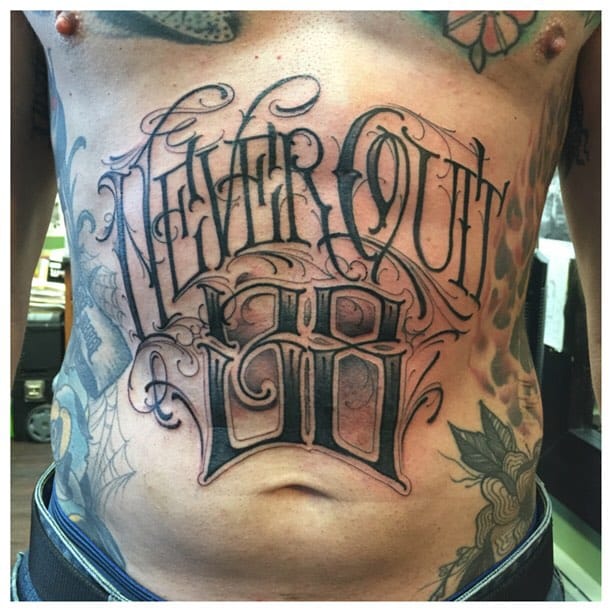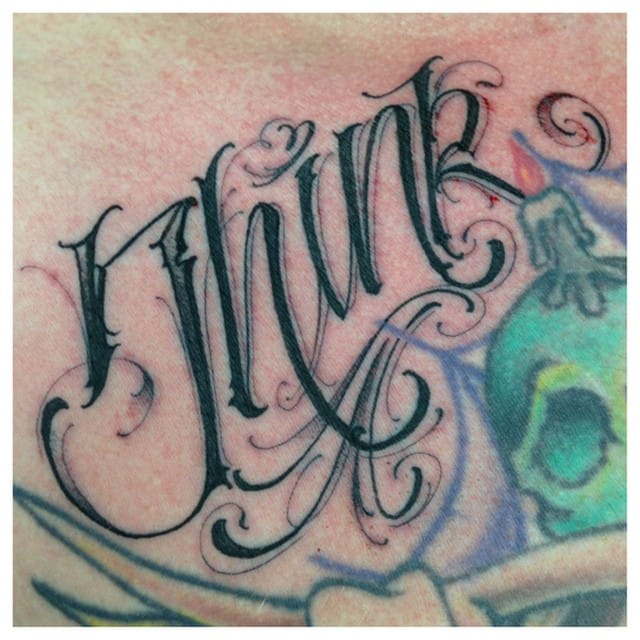 To see more of Betts pristine black and grey script, hit up his Instagram. Should you want your own personal mantra inscribed on your body in clean, beautiful lettering, he works at Trademark Tattoo in Wilmington, DE and can be contacted at cubanbeee@gmail.com for consultations. Also, if you're a tattooist who's looking to get into typography, consider ordering his book to help you master the style.