Casey Neistat's Awesome Tattoo Collection!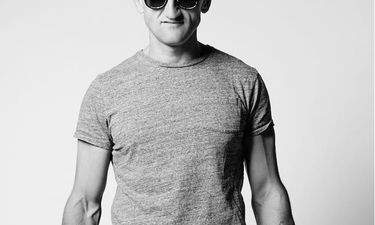 RD

YouTuber man of the moment and filmmaker extraordinaire Casey Neistat has a unique tattoo collection.
If you haven't heard of Casey Neistat then you're living life the wrong way. 
Filmmaker, director, producer, and YouTuber of the year, it's safe to say that Casey Neistat is a busy guy, but he still has time to have an awesome and totally unique tattoo collection.
The New York based filmmaker shares his life through his camera and his inspiring daily vlogs have earned him an army of fans. It takes only one visit to his YouTube channel to get hooked on the guy and only one video to pick up on his somewhat obscure tattoos. Spread across his body Neistat has a collection of small tattoos that reflect his life and specific events. From a tattoo commemorating a fish bite he received to a reminder to work harder Neistat's tattoos are truly his life in ink. 
Perhaps his most recognized tattoo is the bold 'Do More' written across his forearm which he got while working on an Ad for the Nike fuel band- an Ad where he blew the budget travelling the world and showing just what it means to Do More! You can checkout the video below and even see him getting the tattoo towards the end.
Accompanying his 'Do More' tattoos are a few other notable pieces. Also written on his arm are the phrase 'Always Be Closing', a line which any Alec Baldwin fan will know, the outline of his home-state and a tribute to his Tap Dancing grandmother. 
His legs don't miss out on the ink either. Along with the fish bite commemoration are marathon times and his wife Candice's name, a tattoo he got when they were first dating and kept through their next decade of on off dating!! 
Definitely a celebrity doing body art right, Neistat's tattoos are just one more reason to love the YouTube man of the moment and all round awesome guy!