Contemporary Tattoos by the Creative Pablo Diaz Gordoa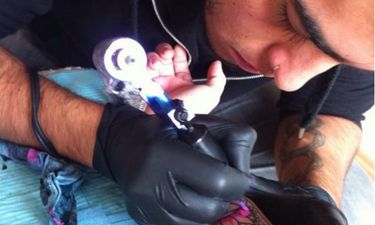 Je

Watercolor, low-poly and many other contemporary tattoos...
Pablo Diaz Gordoa is a Mexican tattoo artist and the owner of SoyFeliz tattoo studio in Mexico City. If you are looking for some creative inspiration, Pablo Diaz Gordoa is your man. He enjoys playing with all the exciting techniques of graphic tattooing. The artist can conjure poetic visions with watercolor effects. Pablo Diaz Gordoa also explores the form of abstract tattooing along with geometric low-poly art. The result is always really pretty and romantic.
You might also like: Refined Colorful Contemporary Tattoos by Zihee
Check out Amanda Wachob's Watercolor Wonderland
All images via Instagram.