Detailed Botanical Blackwork Tattoos by Kerry Burke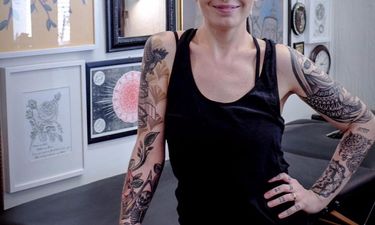 The blackwork tattoos by Kerry Burke are a perfect combination of feminine and bad-ass.
Kerry Burke works at Heart of Gold Body Arts in Henderson, North Carolina, which she co-owns together with her husband. Her work is inspired by heavy black-work artists and she specializes in botanical designs and vintage etching styled design.
Kerry's tattoos are mainly composed of vintage floral designs. Although they are feminine and could even be described as delicate, they have a suuuuper bad-ass quality to them. Although Kerry first started out tattooing traditional designs, she feels far more at home in her current style. And man, does she rock it!