Elegant Japanese Style Tattoos By Marco Serio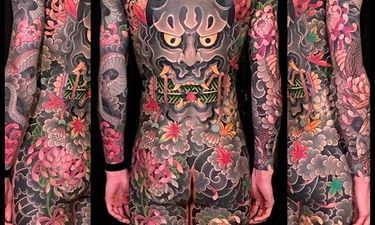 rc

Stunning huge tattoos that adorn the human body with classic Japanese imagery.
These huge Japanese tattoos by Marco Serio are a testament to the saying "no pain, no gain."
Body tattoos, body suits or Horimono, to the Japanese tattooers takes time and dedication to reach completion. It takes an exceptional amount of patience on both parts, of the tattooer and the collector.
The work of Marco Serio is a stunning collection of Japanese style tattoos. Technical aspects of tattooing and compositions covered, his works are classic and elegant looking. Marco Serio is a tattoo artist who works at The Blue Blood Studios in Amsterdam.
Hope you guys enjoy looking at these incredible Japanese style tattoos by Marco Serio.