Ervand Akopov's Large-Scale Pieces
Jo

No color to be found here, just some fantastic geometric blackwork.
Ervand Akopov has become a name synonymous with excellence in the tattoo community. His large-scale pieces are something a person could marvel at for hours, and the craftsmanship that is necessary to complete such tattoos is nothing short of mastery. Since Akopov has been a student of the game for so long, you could understand how his high-level of tattooing has come after careful study and education in the blackwork style.
These impressive geometric patterns take years to understand and design, and Akopov has made it work fantastically. Akopov refuses to be handcuffed to any of the rules of style for his tattoos and just wants to go out and create something original and great, and he's surely accomplished that. His geometric blackwork takes on all the challenges — textured shading, uniform patterns, eye-defying mandalas. When you get a tattoo from Ervand Akopov, you'll know it's one-of-a-kind.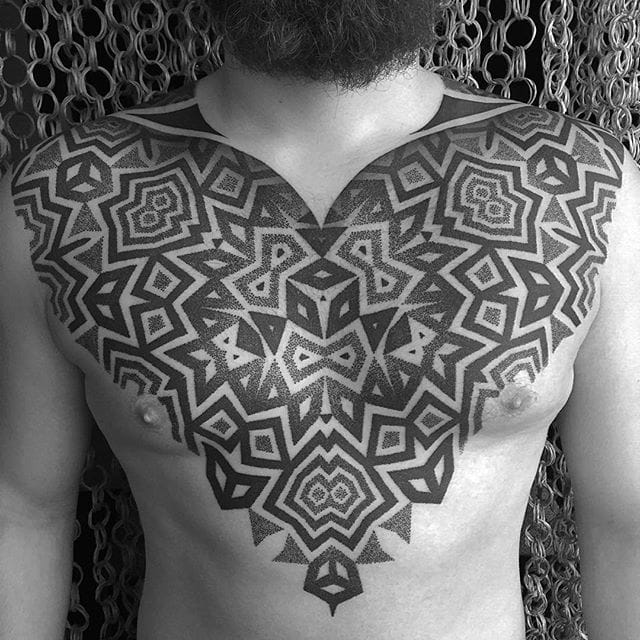 Follow Akopov on Instagram to see more tattoos like these, and start feeling inspired.