Feel Like the Master of the Universe with these Epic He-Man Tattoos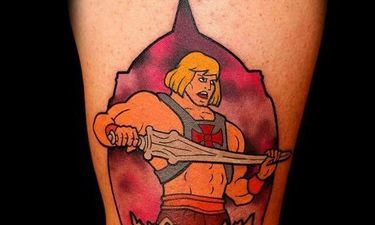 Xa

Move over, Prince Adam. By the power of Grayskull, you shall hold dominion over the whole Eternia with these epic He-Man tattoos.
Before the age of memes and merciless internet trolls, He-Man was this blond mushroom head macho man with an alter ego, wielding a big-ass sword screaming in the name of Grayskull. 
For more childhood nostalgia, why not check out these 90's Tattoos That Will Take You For A Trip Down Memory Lane
I can't possibly close this post without this one, can I?