Graphic and Poetic Tattoos by Metamose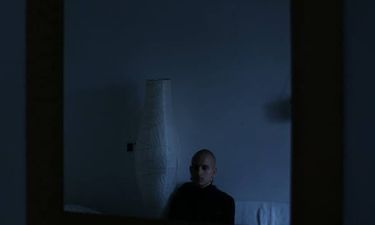 This French artist translates people's stories into contemporary tattoos.
Nicholas-Don Giancarli, a Paris-based tattoo artist, writer, and poet, creates true tattoo poetry. The 24 year-old artist was looking for a way to express his creativity when he met tattooing duo Expanded Eye. 
"Each and every unique tattoo created is our visual interpretation of concepts and stories provided by the client which hold significant meaning to the individual," Expanded Eye writes on their website. "We encompass as much personal detail possible whilst allowing each design to evolve organically into a contemporary piece of art, which we then transfer from paper to skin." 

Amazed by their energy and the possibilities of taking tattoos to a completely new, contemporary art level, Giancarli decided to create his own tattoo project, Metamose.
Metamose's work is primarily motivated by words. The words from his clients' personal stories, but also from poetry, literature and songs. Indeed, Metamose's designs often feature lettering. But his style is also a way to illustrate things that can't be expressed with language. The designs combine flesh and soul, dreams and emotions into a graphic, often abstract piece of art. Pushing the boundaries, the work of Metamose is all about experimentation.

The result of Metamose is entirely unique — per individual, but also as a whole style. Taking cues from abstract and contemporary art, the loose illustrative styles of authors like Shel Silverstein and Jules Feiffer, Metamose has created a tattoo project entirely his own. Swing by his Instagram for tattoos, poetry, writing, and more.