Grit N Glory is One of the Hottest Tattoo Studios in NYC!
Ta

Learn more about Megan Massacre's tattoo studio where YOU could be the next guest!
Grit N Glory is Megan Massacre's tattoo studio in NYC, and you might soon be paying her a visit! The Grit N Glory tattoo studio was founded in 2014 by Megan herself and is a unique one of a kind tattoo studio in NYC that really succeeds at creating a dynamic tattoo community. Who wouldn't want to be part of the Crue?!
Located near Williamsburg Bridge in Manhattan, the studio started out as a rock and roll clothing boutique but began gaining international recognition when Megan founded her private tattoo studio in the back end of the shop. Now, the tattoo studio boasts six resident artists as well as a multitude of guest artists, specializing in many different styles and techniques. 

Images from Grit N' Glory's website and Instagram unless otherwise credited.

Want a trip to see the studio for yourself, and while you're at it get a free tattoo by Megan Massacre?! This is how!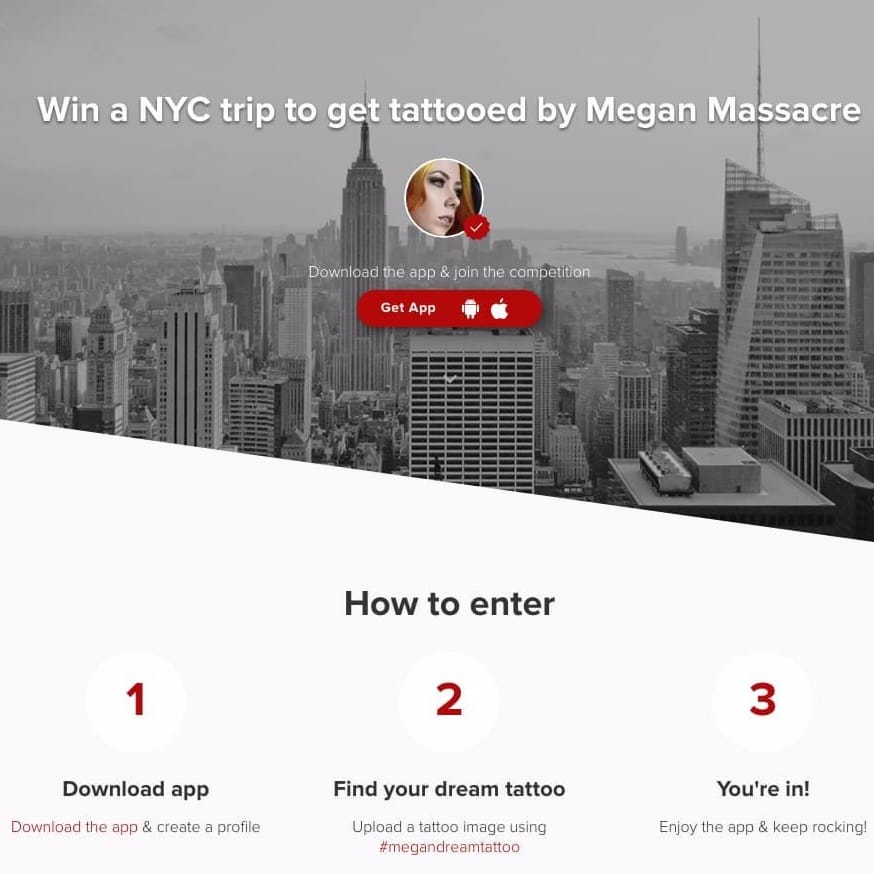 PRIZE
If you're the lucky winner, Tattoodo will fly you to NYC, where you will enjoy a 3-night stay and get tattooed by the legend, Megan Massacre, at her renowned NY studio, Grit n' Glory, ALL FOR FREE. 
Remember to give @megan_massacre a follow once you've logged into the app!