How Tattoos Stole the Runway at This Year's Fashion Week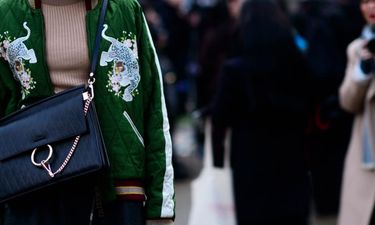 The best of the Fashion Week - fashion street style meets tattoos.
I LOVE the fact that tattoos were complimenting the looks of plenty of fashionistas during this year's Fashion Week events for Spring 2017 collections.
Fashion Weeks have been around since 1943 when the first one was held in New York to distract the public's attention away from French fashion houses. Now, the world's biggest fashion capitals New York, London, Milan and Paris host the most prominent fashion shows of them all. You can also name them as the "Big Four". The first tribute to the tattoo subculture in the fashion industry was made at Martin Margiela's Spring 1989 fashion show. The beautiful model model Graça Fisher wore a delicate shirt decorated with tribal motifs. From then on plenty of legendary fashion houses such as Margiela, Louis Vuitton, and Jean Paul Gaultier have celebrated the tattoo culture with their designs.

You can't look away from Fashion Week's street style either. This is the dream of a full-committed fashion follower to get a full-on taste of all the latest trends. Here you have celebrity fashion icons such as Rihanna and Lady Gaga, who never disappoint. Always on point! Not to mention the general street style that offers serious tattoo eye candy to every fashion and tattoo enthusiast, from full sleeves to minimalist tattoos.

I almost died when scrolling through the numerous fashion galleries - the mix of tattoos and street style is absolutely fabulous! I do believe that tattoos are slowly becoming those must-have Gucci shoes for every fashion enthusiast. 
And remember that hot tattooed model from Gucci runway? The tattooed tough-looking model at the show is actually a clean-cut pretty boy from Latvia. Who would have guessed? Lorens was covered by artsy William Blake quotes- well played, Gucci! And yes, the tattoos were only temporary, but we can't go around the fact that tattoo culture is making its way into fashion, step by step.
And what about Vivienne Westwood 's hot tattooed models? She went all in by showcasing the tattoos of her models, mostly done in blackwork. At that runway you couldn't really separate tattoos from fashion designs - they fused into one and gave that extra unique look to the models who were wearing them.
The list is VERY long when talking about tattooed high fashion models. Just take Amina Blue, Roxy Kiscinska, Cara Delevingne or Stephen James- they all have some ink to showcase. In fact, it isn't a lie that tattooed models rule the runway and this makes my favourite designer Karl Lagerfeld even state that tattoos indeed add a cool factor.
Without further ado, get your tattoo and fashion dose from the following collection of the most outstanding trend-setters.