In This Dark Hour: Yoji Harada and Lyle Tuttle Pass On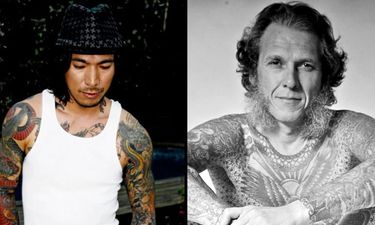 Ta

Today we hang our heads in reverence for the passing of Yoji Harada and Lyle Tuttle.
The tattoo community was hit hard today with the news of two tattoo legends crossing over to the next life. Both Yoji Harada and Lyle Tuttle passed, and the resounding voices of admiration and sadness from fans, friends, and family are being heard worldwide. 
He was well known for being an apprentice of Ami James' on the hit show Miami Ink but the reason behind Yoji Harada's passing is still unclear. Whatever it may be, it is clear that his death came all too soon. At only 47 years of age, he leaves behind a daughter, and many others, who deeply loved and cared for him. Social platforms were ringing with tender thoughts and condolences for his friends and family. Chris Garver voiced his sentiments saying, "I miss you brother. It's pretty fucking horrible." Tommy Montoya shared similar thoughts on his Twitter stating, "Rest in peace, friend. I'll miss you today. Yoji Harada passed away. Many knew him personally and many knew him from the Miami / NY Ink television programs. Either way, he was a great person and always showed me love!!! I miss you Homie!!!" 
Lyle Tuttle's passing comes as quite a shock too, although at a ripe old age of 87 he left behind an incredible mark upon tattooing history and culture. One of the pioneers of American Traditional, and often called the "father of modern tattooing", his story is one that spans many years of tattoo evolution. The San Francisco Gate paid homage with an article that mentions some of his work, "Tuttle became known as the tattoo artist to the stars and left his mark on Cher, Henry Fonda, Joan Baez, the Allman Brothers and Jim Croce. In 1970, he most famously inked a bracelet around Janis Joplin's wrist and placed a heart on her breast. 'The heart was very small, but it made history. Joplin became 'the world's first tattooed celebrity,' according to the website Tattoodo,' Carl Nolte once wrote in the San Francisco Chronicle.