Incredible Ta Moko Tattoos by Gordon Toi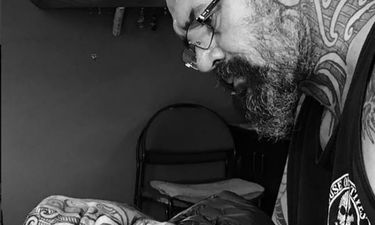 RD

Traditional Maori tattoos are celebrated in the work of Gordon Toi.
If you think you've seen true Ta Moko tattooing think again! 
Traditional Maori tattoos lay the foundation for Western tattooing, and without them tattooing would not be what it is today. While many artists create Maori inspired designs, few have the meaning and pride that comes with the work of artist Gordon Toi. Tattooing from House of Natives, Toi works with a team of handpicked artists that come together and collaborate on large Ta Moko inspired tattoos. 
Drawing influence and symbolism from traditional Maori wood carving, stone carving and painting, Toi and his crew at House of Natives produce some of the best Ta Moko tattoos in the world. A style of tattooing any tattoo fan can appreciate and enjoy, the work of Toi is simply amazing. 
Apparently This Traditional Maori Tattoo Violated Facebook's Standards
Images from Instagram.