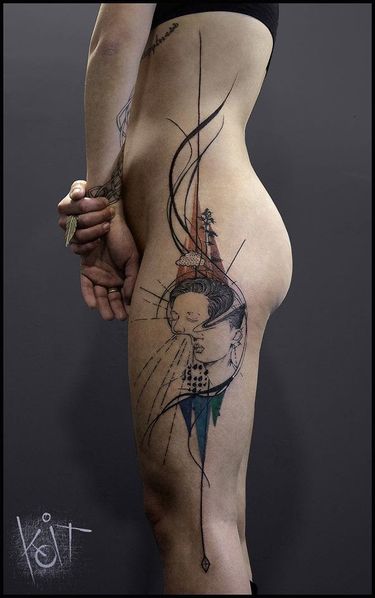 Inventive Surreal Tattoos By Koit
Je

Koit's surreal tattoos will have you questioning the world in which you live.
Get your fix of conceptual and graphic tattoos with the work of Shachar Ozery aka Koit.
Look at the brilliance that can be achieved with very meticulous stippling! 
Contemporary art lovers will be seduced by this style, it truly is on the cutting edge of tattoo art. Many of Koit's tattoos remind us of the work being done by the renowned French artist Xoil.
Koit can be found him in his shop in Berlin, as well as frequent guest spots throughout Europe or via his Facebook and Instagram.