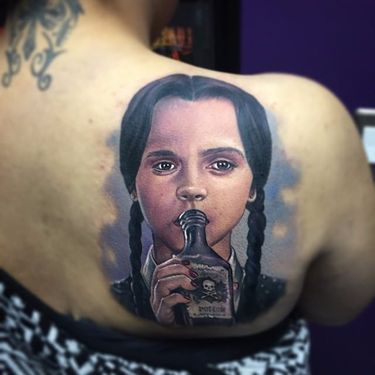 IT'S ALMOST HALLOWEEN, KWEENS!
HK

HALLOWEEN TATTOOS HALLOWEEN TATTOOS HALLOWEEN TATTOOS HALLOWEEN TATTOOS
Have you caught on that Halloween is our favorite fucking holiday? No? Fuck, where have you been, under a sad holiday-less rock? Reading too many hot takes about the election? WAKE UP! LOOK AT THESE HALLOWEEN TATTOOS!
Spooky! Cute! Scary! Adorable! Twisted! Huggable! Really, Halloween can come in all shapes and sizes. 
Classic! New wave! Retro! Funky! Fresh! Halloween is just the gift that keeps on giving.
Favorites! New faces! Old faces! Old people! Young people! Really, Halloween is for, like, everyone!
Witchy! Waspy! Sardonic! Sarcastic! Another word with an S! WE HAVE IT ALL!
Don't you just, like, LOVE HALLOWEEN? US TOO!