Love & Support for Sidney: Fundraiser for Yoji Harada's Daughter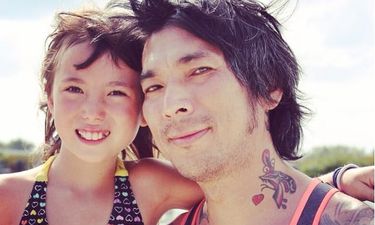 Ta

Since the terrible news of Yoji Harada's passing, Ami James has put together a GoFundMe for Sidney, Yoji's beloved daughter.
Losing a loved one is perhaps the most difficult thing to experience during a lifetime. Since the terrible news of Yoji Harada's passing has hit the news, social media has been singing his praises, wishing his family heartfelt condolences, and talking about how much he will be missed. Not only does he leave behind tons of fans and friends, he also leaves behind a beautiful daughter, Sidney. And although this is an absolutely heartbreaking time for the tattoo community, Ami James has gathered us together and started a fundraiser on GoFundMe to help with expenses, and the future. 

After Ami James was made aware of Yoji Harada's passing, he took to Instagram to express a deep sense of loss, "Words cannot describe the pain that I am feeling. I have lost my brother. I will never forget you Yoji and I'll miss you everyday of my life. Today has been the roughest day so far. I regret so many things that happened between us and I wish I could take it all back but I can't and I'm going to have to live with that but I just want you to know that I loved you like a brother and always tried my best to be there for you. I wish I knew how bad you were suffering but at least it's over now. I luv you Yoji... RIP ."
We hope that you can please give what you can to this fund so that Sidney can have a secure future before her. This is an incredibly difficult time for Yoji's family, friends, and fans, and our hopes are to bring a silver lining to this dark time. All our love to Yoji and Sidney.