Marina Inoue: Gaining a Global Clientele Through the Power of the Web
Ta

Imagine being able to create art anywhere, anytime, and never having to worry about when your next payday will come.
Presented by Squarespace. Squarespace makes it easy for anyone to build a beautiful home online. Use code TATTOODO for 10% off your first website or domain purchase.
Roughly 11 years ago, long before she chose to become a tattooing vagabond, Inoue started out at Brooklyn's Flyrite Tattoo. It is there that she developed her take on traditional tattoos. Often working with either black and grey or muted colors, Inoue's updated version of classic motifs look instantly vintage, as if the tattoo had always been there. Drawing inspiration from the American West and times gone by, Inoue is clearly in touch with the past artistically.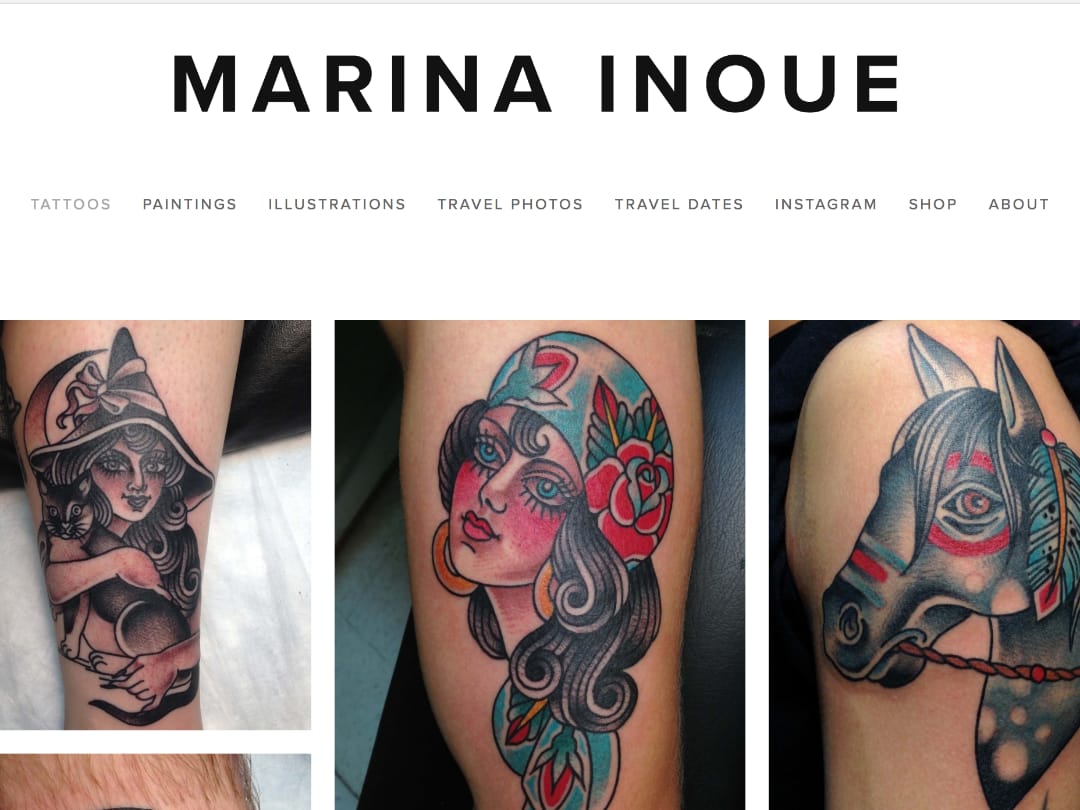 A website created with Squarespace allows Inoue an element of control over how she is perceived that can't be established via other forms of social media. "Everyone has a short attention span, with the constant influx of content that flows through social media," Inoue says. "With the way Instagram works by photos not being in a timeline, I feel like a lot of my posts get lost. I do find it important to have a website with travel dates, so that people who are seeking me out in particular can find that information online." There is no algorithm controlling what a potential client will see on a Squarespace site, there are no established standards about what can be shown — an artist has the freedom to create.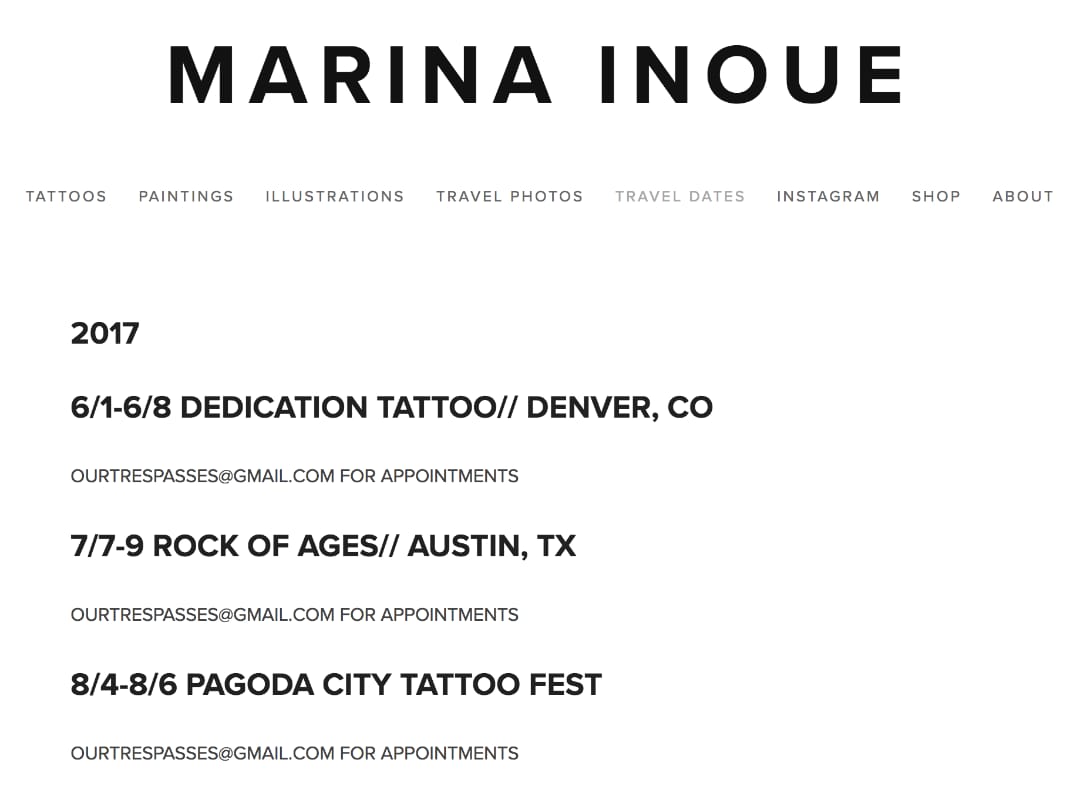 There is an endlessly inspiring world out there to be experienced, the amount of inspiration an artist can find is virtually endless. But you can't do that when you're stuck behind a computer screen trying to make sure your business doesn't fall apart. Squarespace lets artists like Inoue focus on the important things — the adventures that inspire and the creations that come from them.  "I've had a website through Squarespace for years. It's easy, attractive, and affordable," Inoue continues. "It's nice to be in control of your own site — DIY is cool. Go out there and get it."