Mendhi and Psychedelic Inspired Neotraditional Tattoos by Kajsa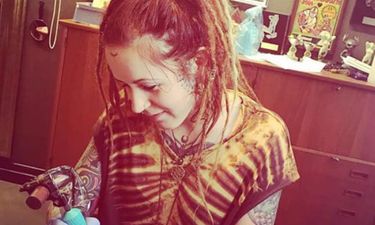 mi

A selection of Kajsa Franzén's unique tattoos...
If you like colorful tattoos with a surreal and psychedelic twist mixed with geometric patterns, then scroll down and check out these beauties...
These are mendhi, psychedelic and neotraditional styles fused by Swedish tattooer Kajsa Franzén, tattooer at Red Rose Tattoo, Gothenburg. Each tattoo draws inspiration from sacred geometry, mundane and popular tattoo subjects such as animals, mendhi patterns and mandalas. And plus, there are rainbow colors everywhere to make your colorful soul feel happy.

More like this:
Images from Instagram.