Miles Kanne Creates Funky Designs of Animals and 80s Girls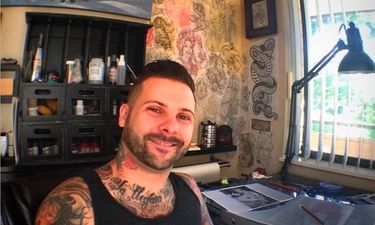 mi

Miles Kanne, a talented tattooer at Steveston Tattoo Company, creates fun neo traditional tattoo designs.
Let these fun tattoos of animals who happen to be dressed up as humans and 80s girls brighten up your day. If you're into colorful and humorous neo traditional tattoos, you'll definitely love Kanne's work. I bring you some of his best designs, from Vader Cats and Samurai dogs to sunny 80s babes that will make you smile and remember childhood memories with just one look. It's the right mix of funky, punk, pop and color that have fun written all over. If you know someone who might be into that type of tattoos, be sure to show them Miles Kanne.
You might also like the Killer Neo-Traditional Pieces by Chad Lenjer.
All images via Instagram.