Morph Knitwear: The Little Clothing Company That Could
AW

Hand knit with design in mind, Morph Knitwear is the future of winter fashion.
Hand knit garments have seen a renaissance in the past few years, with brands like Wool and the Gang and I Love Mr. Mittens leading the way in the mainstream fashion scene, but dig a little deeper and you'll find a whole host of smaller, indie brands whose impeccable designs and artistry are giving the mainstream a run for their money.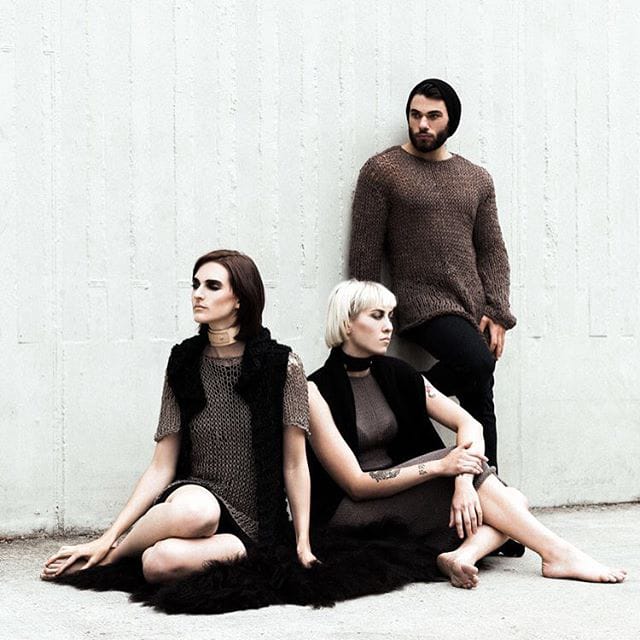 Morph Knitwear is a Portland, Oregon based clothing company founded by Angela Thornton in 2012. While most luxury hand knit companies tend to err on the side of chunky, often compromising fashion for comfort, Morph remains steadfast in its designs — maintaining all of the warmth while achieving that effortless look that most clothing companies can only aspire to. In essence, Morph is the knitwear company the indie fashion world has been waiting for. "I chose the name Morph Knitwear to reflect that the brand is an ever evolving expression of both myself and the craft of knitting," Thornton says. "The inspiration is both history and the future, my internal self, and the external world around me."

The accidental result of a knitting venture gone awry, Morph Knitwear initially started out as an etsy shop. "I had re-discovered knitting a few years prior, and I decided as an experiment to create a cohesive collection of garments and see if I could sell them," Thornton explains. "To my surprise and delight, people were actually interested in what I was making! Since then it's been years of hard work, thousands of hours of technical skill improvement, lots of long days and nights, and more than a few forgotten meals and tearful breakdowns, but it's all so worthwhile to be able to do the thing I love as a job."

Aesthetically speaking, Morph is unlike any other knitwear brand. Priding itself on its effortless utilitarian feel, most of the garments Thornton creates are unisex, but instead of focusing on accessories as most knitwear lines do, Morph's ever evolving collections contain flowing vests and skirts, as well as incredibly chic leggings and tops.
As with every small business, Morph is not without its highs and lows, and most recently some dishearteningly low lows. "Unfortunately, someone recently broke into my studio and took about $6,000 worth of finished products — something that hurts mightily, because I'd spent the last four months working full time to build up that nice extensive catalog of back stock to start the new year off with," Thornton says. "It's a shit situation, and I was really convinced the loss would force me to shut down my business entirely, however, the community response has been amazing and so, so supportive. The encouragement and generosity shown so far in this recovery process has really made my heart feel full to bursting."

As with nearly everything, there is a bit of a silver lining to this unfortunate scenario. Each purchase from Morph Knitwear will directly contribute to helping Thornton rebuild her business from the ground up — an important thing to consider when supporting the arts. Morph Knitwear is undoubtedly the future of winter fashion, with elegant designs and a celebrity following to prove it, it just needs a bit of help casting on.