No-one Does Pattern-Work Like Kirk Edward Nilsen II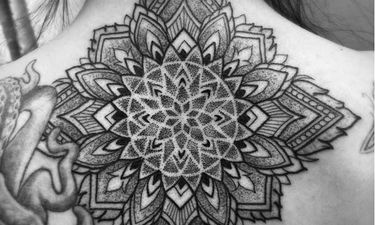 Kirk Edward Nilsen II's tattoos encompass everything I love about delicate, detailed tattoos.
Precise patterns and masterful mandalas - Kirk Nilson's intricate tattoos are perfect in every way.
Kirk Edward Nilsen II is an artist who tattoos in New Jersey, Los Angeles, Philadelphia, NYC, San Francisco. If you are based anywhere near these areas, it's obvious from the exceptional work below why you must get yourself booked in with this artist if you can!



On his website, Kirk lists his specialties: "sacred geometry, mandalas, ornamental black work, geometric, henna style, dot-work, line-work, sketch art, etching, wood print, blackwork".

All photos are taken from Kirk's Facebook page.