Ornamental Tattoos By Cats at 2Spirit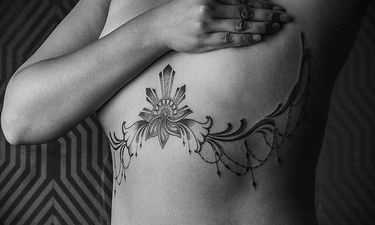 Dainty ornamental blackwork to adorn bodies...
Cats is one of the talented resident artists of famous tattoo studio 2Spirit.
Based in San Francisco, USA, Cats is a tattoo artist specialized in ornamental tattoos. Using elegant lines and exquisite dotwork, she adorns the bodies of her clients. 
Cats' designs are mixing geometry with patterns inspired by Fine Arts and traditional art. Highlighting personal beauty with spirituality, Cats' custom tattoos are really gorgeous - take a look here: 

Get to know this artist by following her on Instagram.