Paw Print Tattoos for Every Animal Lover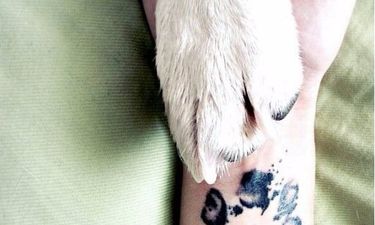 Such an adorable way to show some love to your own furry friend.
To add that bit of personal meaning to a paw print tattoo, you can get it in the memory of your late fluffy cat, cute bunny, beloved dog or maybe even that extra special bird or lizard you held very dear. 
There are many design options- whether it's all in black or colorful- you can always add that extra spunk with lettering, geometric, dotwork or linework details. But, it doesn't have to be just to commemorate your pet. Maybe you just really like the paw print, but don't have a pet? That's also ok. When you want to keep it more real- make a print of their paw and take that to your tattoo artist. This will be definitely a unique one.
Paw print tattoos are cute and come in different sizes- from teeny tiny minimalist pieces to larger designs perhaps on your hand, thighs, side or forearm. If I had a pet, I would definitely consider having one.
All images via Instagram.