Remembering Tradition - An Insightful Tattoo Talk by Lars Krutak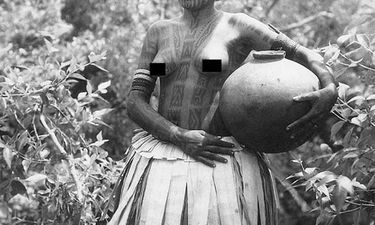 Be sure to watch this educational and inspiriting lecture from a leading tattoo expert.
Do you feel that your tattoos embody spiritual values? Are they part of your identity? Do they tell a story about who you are, and where you came from? If the answer is yes, then you have a lot in common with the world's tattooed indigenous people. In this interesting TED talk, cultural tattoo anthropologist Lars Krutak talks us through the history of tattoos, and the deep meanings they hold for tribes all over the world.

For many of these tribes, tattoos aren't solely for aesthetic purposes. They can hold complex medicinal and spiritual powers or show the status and achievements of the wearer. These tattoos may hold more importance than we can possibly imagine. Lars tells the tale of 94 year old Anna Oktokiyok, who became recognised as a true woman in her society only because of her tattoos. For many of the other females featured in his talk, tattoos are objects of huge importance because they're all they take with them to the afterlife.
From tales of acupuncture use to mythical magical properties, there are so many beautiful stories and beliefs behind these tribal tattoos... and if anyone is equipped to tell us about the global power of tattoos, it's Lars. His strong mission to capture and document the rich history of tattooing has sent him all over the world, where he's entered and been accepted into some of the most hidden tribes and groups. In this video, he talks to us about why he is passionate about this cause, why some of these sacred traditions are about to be lost, and how we must act to preserve them.
In Lars' beautiful photo below, this Konyak elder Mrs. Nyamshan has tribal tattoo markers on her lower cheeks and chin. "The two squares beside her nose are related to family achievements in warfare," explains Lars on his Facebook page. "After her husband took an enemy head she received one set of squares and after a male relative took another the second set was added. These tattoos were given whilst in her late teens. She told me that she could only eat rice until the tattoos healed."

I've featured Lars and his brilliant work before: The Cultural Heritage Of Tattooing: Tattoo Hunter Lars Krutak
Find out more about tattoo expert Lars on his website. All images from Lars' Facebook.