Ride Fast, Cry Hard: Grit N Glory & Monster Cycle Merge Emo & Exercise
Ta

Time to cut the sleeves off your My Chemical Romance tee, dust off the 'ol studded belt and break out the tissues for this fitness event.
The Grit N Glory gang is always up to something, and we're usually a thousand percent behind whatever that may be — their latest endeavor, however, pulls at our sad little heartstrings AND our leg muscles. Merging two very important aspects of life — cardio and emo music — GNG has teamed up with Monster Cycle, a unique New York City-based "cycling experience," to create a workout we can seriously fuck with.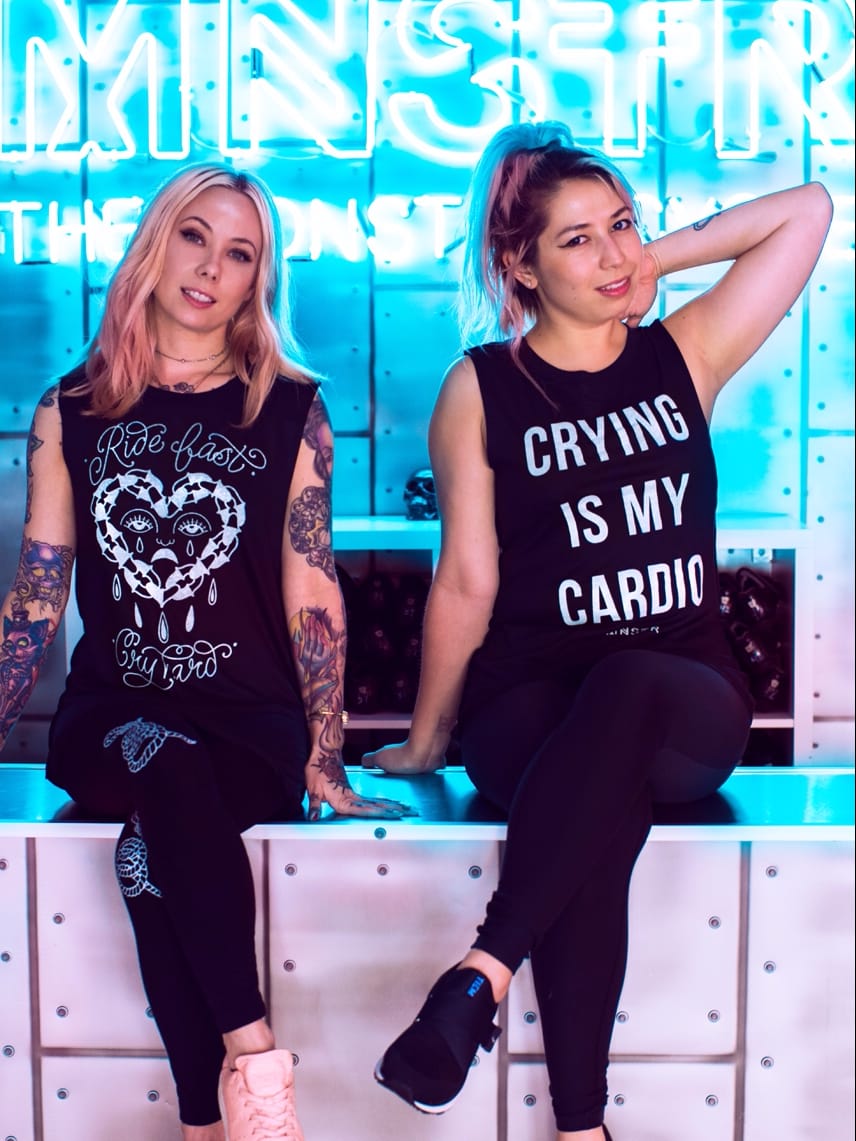 Oh, you thought that sounded good? Well, the crushing, bittersweet fun doesn't stop there. After the 7:30pm class is an after party complete with even more nostalgic tunes, special collaborative merch, flash tattoos, and alcohol. For attendees who rely on a little retail therapy to mend their broken hearts, the brains behind this operation have got you covered with custom GnG x Monster Cycle shredder tanks available for purchase post-ride (or pre-order here). For those who feel the urge to change up their appearance or do something rebellious in the throes of emotional distress, some tattooing will be going down. And lastly, for those of us who take a more booze-based route to dealing with our feelings, Sailor Jerry will be there serving up cocktails to cry into.
We're not sure if any more convincing is actually necessary, so grab your sex bracelets, throw on a Nightmare Before Christmas sweatband and head over to Monster Cycle at 182 Lafayette in the heart of Soho on Friday night. We'll see you there.