SESSIONS: Greg Christian's Precise, Fun Twist on Traditional Tattoos
CC

Written by
Charlie Connell
For over 20 years Greg Christian, owner of Cleveland's Tattoo Faction, has been putting his signature, playful stamp on traditional tattoos.
People tend to take tattoos very seriously. This makes some sense, of course, considering that the tattoo is going to be on your person until the day you die. Combine that with a decade's worth of television shows where people vamp endlessly about the deep meanings of their tattoos and it seems like there isn't a lot of room for fun. Then Greg Christian comes along and takes the piss out of everybody with his take on the traditional style.

For over two decades Christian has been perfecting the bold colors and strong back outlines of traditional tattooing. Somewhere along the way he started to have some fun with the iconic motifs found in the style, most clearly seen in the mash-ups that he has done. Christian takes a portion of dragon, throws in a dash of roses, and boom! The end result is both crazy and wacky while still being technically superb.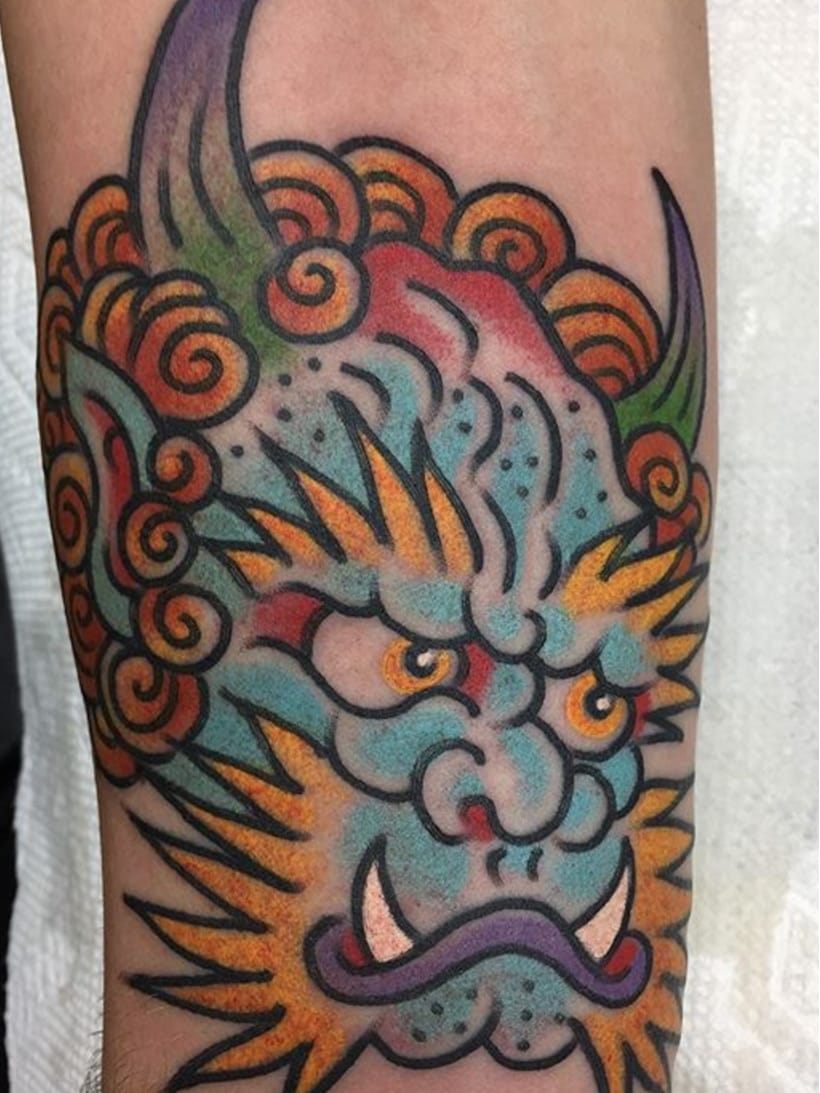 It's refreshing to see an artist having fun with their work. Life shouldn't be serious all the time, why should tattoos? But don't think that Christian takes his fun lightly — his work is as precise as anybody else in the game, proving that as long as you take your craft seriously, you can do whatever you want artistically.