SESSIONS: Steven Huie Talks Art, Inspiration & the NY Tattoo Scene
ka
Tattooing for over 20 years, owner of Brooklyn's Flyrite Tattoo, Steven Huie has become a well-respected face in the local tattoo community.
There's never been a time when New York native Steven Huie wasn't making art. After an entire childhood spent garnering inspiration from the things he loved — from band posters to comic books —  Huie eventually attended The School of Visual Arts where he studied cartooning and illustration… and began getting tattooed. Hanging out in local shops and befriending people within the community like Chris Garver and other respected artists had a huge impact on him, and it was during this time he started asking questions. Time spent bouncing creative ideas and practices off of other artists, becoming familiar with the ins and outs of tattooing and building friendships with fellow patrons proved to be priceless for Huie and would lead to not only exciting artistic opportunities but eventually a career as well.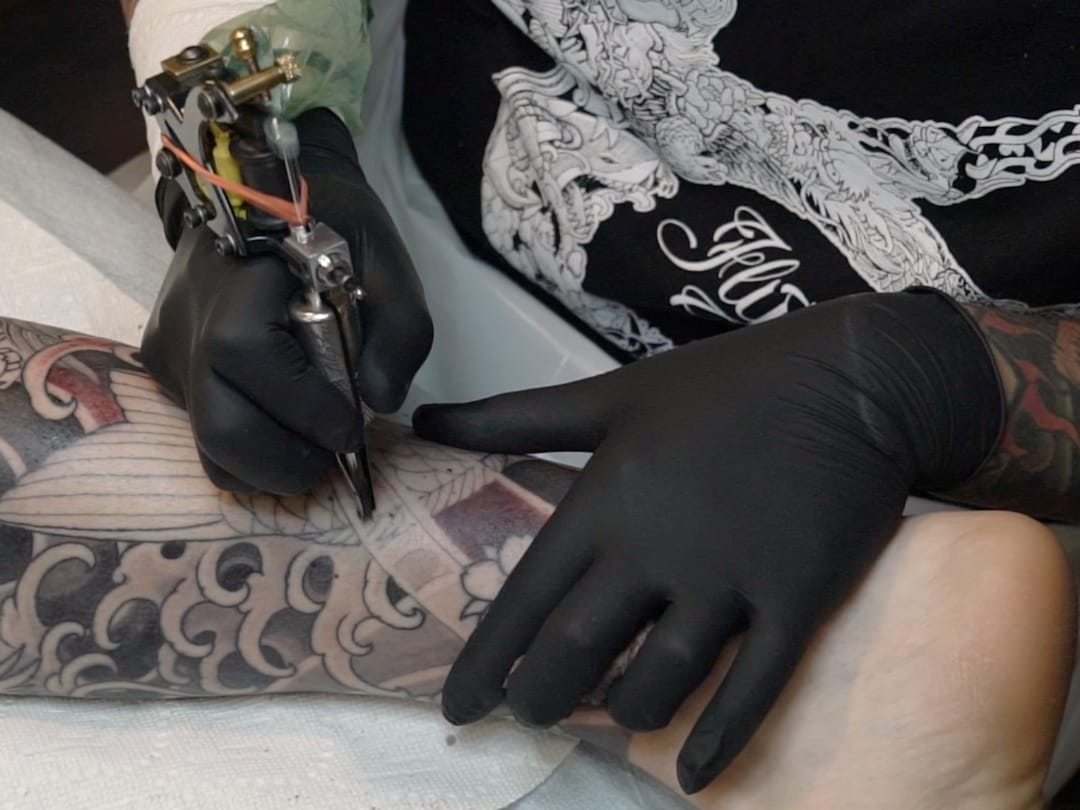 Throughout Huie's career, his artwork has always had a close association with music, and it all came to fruition when he was asked to design a tshirt for a friend's band, DMIZE. Through word of mouth, along with friendships built within the New York tattoo and music scenes, Huie went on to create fliers, posters and shirts for some of Hardcore music's biggest names— Madball, Sick of It All, Murphy's Law, Crown of Thorns, Cro-Mags, and many others. "I grew up with these guys, so music had a big impact and is a big part of what I draw," Huie explains. "I grew up looking at all the fliers, and all the pen and ink, and I gravitated toward pen and ink pretty early and I love it."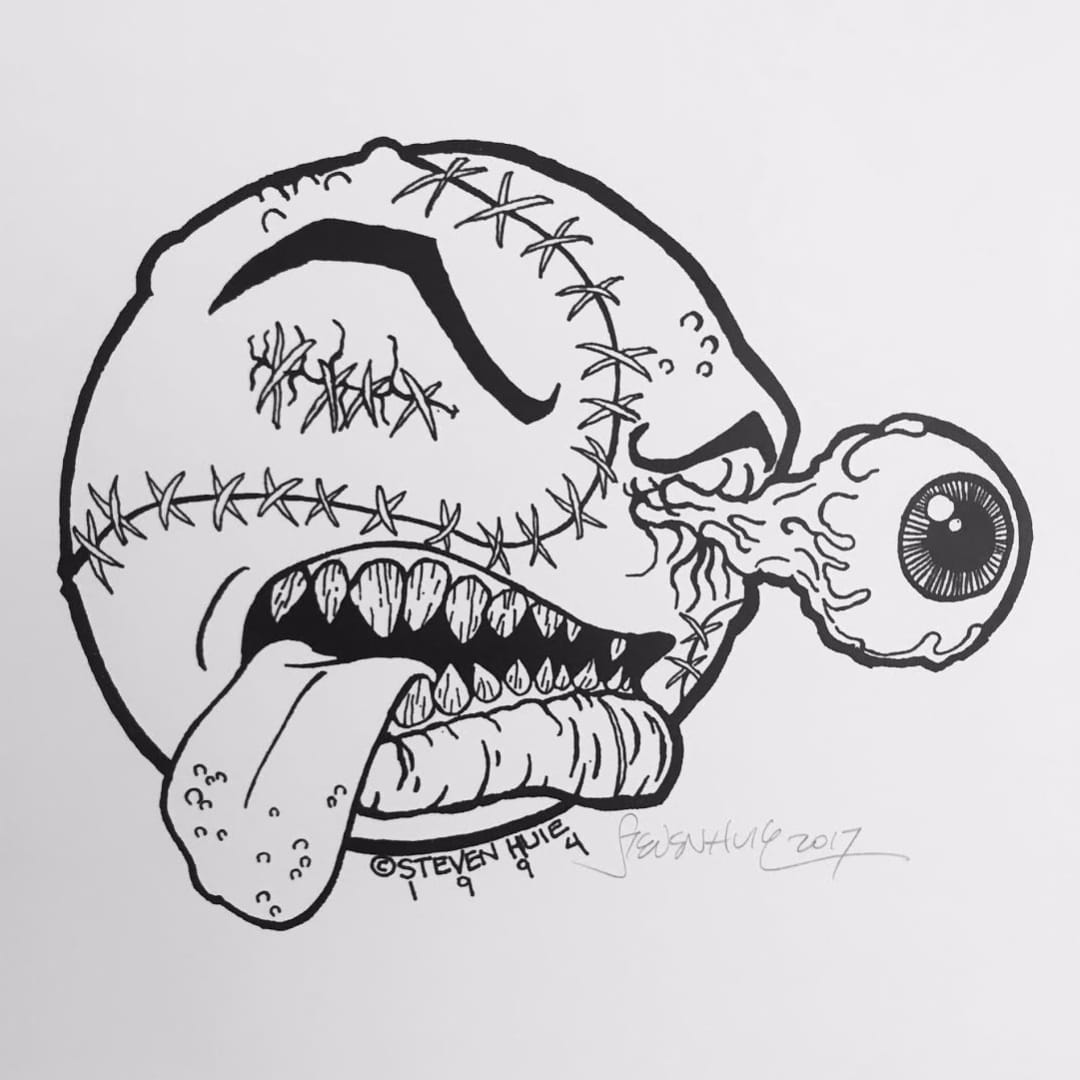 Huie's transition into tattooing came in 1999 when Elio Espana, a staple in both the New York music and tattoo communities, was looking for an artist to fill a chair at his shop. Huie humbly approached him, portfolio in hand, and just like that he was working Fridays at Flyrite. Those single Fridays quickly turned into several days, and those several days eventually added up to 10 years. It was at his 10 year mark that Huie, as the veteran of the shop, took the reins as new owner when Espana decided to move on and live a life outside the city.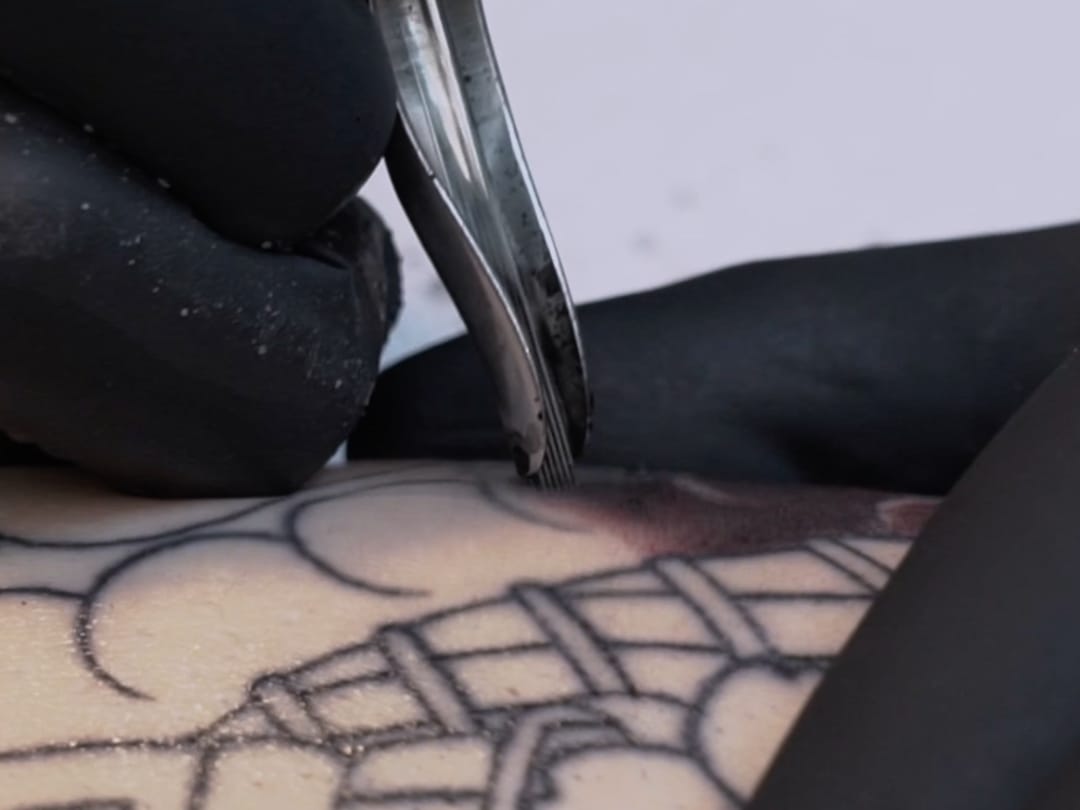 We had the pleasure of hanging out with Huie while he worked on the background shading of a Japanese piece for a loyal client. Check out our latest episode of SESSIONS to hear him talk about his shop, art and inspiration.