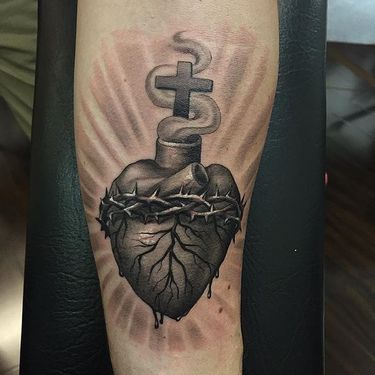 Smooth Black & Grey Realism Tattoos by Jamie Mahood
SM

Jamie Mahood creates remarkable black and grey realism pieces at Electric 13 Tattoo in Austin, Texas.
Mahood's portrait tattoos are quite impressive and the animal tattoos are so incredibly life-like. The face on the raccoon tattoo is so adorable, I almost can't handle it.
Sometimes such realistic tattoos look fake or like stickers, but that's not the case with Mahood's work. The smooth light grey background behind the foreground imagery blends the ink so subtly into the skin, making the tattoo one with the client's body. 
Follow Jamie on Instagram for more realistic tattoo art.