Summer Solstice & Pagan Tattoos a Week After Solstice
HK

Here are some summer solstice tattoos to mark the longest day of the year.
At 12:24am Eastern Standard Time, on Wednesday, June 21, 2017, the official longest day of the year began. There are two solstices — summer and winter — with winter as the shortest day of the year, and summer the longest. Winter solstice tends to make everyone cry out in grief — it is, after all, a sign that it will be pitch black before you even leave the office that day, and for many days following, and that your Vitamin D levels are gonna be considerably diminished. As if winter wasn't already cruel to anyone living in an urban setting, the lack of sunlight really smashes people's moods.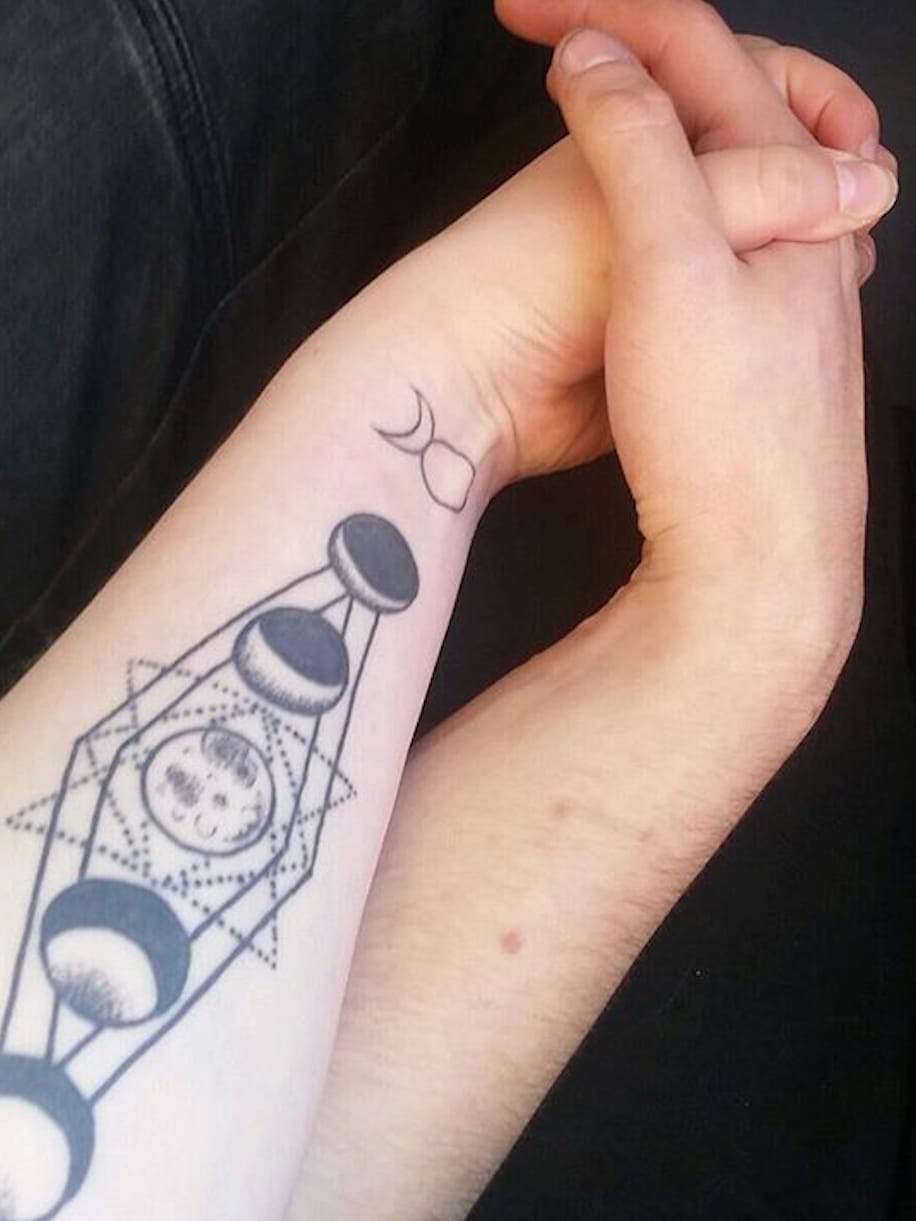 Preceded by Beltane, a Gaelic May Day, Litha, according to what little is known about ancient Celtic practices, was a celebration to honor the space between earth and the heavens. According to author Ceisiwr Serith of Deep Ancestors: Practicing the Religion of the Proto-Indo-Europeans, various rituals involving setting large wheels on fire and rolling them downhill into water were done to fight off drought. Later on, the Romans would celebrate Midsummer by honoring Juno, the wife of the god Jupiter, and goddess of women and childbirth, as June and midsummer felt rich with birth, crop, and growth.