Tattoo Parlor Walk-in Etiquette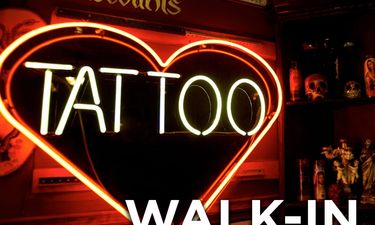 Ta

You're wandering down the street and spot a glowing TATTOO sign — how can you be your best self?
Tattoodo is your number one destination for everything tattoos — finding a shop, preparing for your first tattoo, learning more about the tattoo community. Our guides are meant as a toolkit to help you be the best client and learn how to work with your tattoo artist to create the tattoo of your dreams. Remember: No matter what you read on the internet, your artist's advice should be considered the gold standard.
2. Flash is your friend.
Getting a tattoo on the fly is super fun — it's exciting and energizing, and it's a great way to spend a day with an artist you respect. Knowing the ropes and best walk-in etiquette will help you be the best client, and build an ongoing relationship with that artist and that shop.