Tattoo Removal Creams: Pain-Free Solution or Dangerous Scam?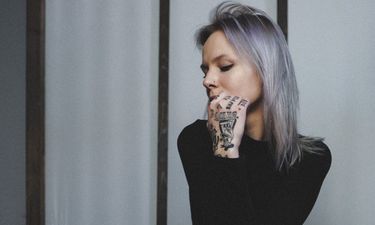 Tattoo removal cream has been promoted as a miracle product for bad tattoos, but are these formulas safe?
If you're stuck with a tattoo that you hate, you're not alone! According to recent statistics, about 11% of Americans chose to remove a tattoo last year, with about 70% of that group being women. From ex-partner's names to drunken tattoos gone wrong and aesthetics outgrown, there are a plethora of reasons why people end up removing their ink. While laser tattoo removal has remained a popular method, it's definitely not for everyone. Between the pain of the laser and the high cost of sessions, some people elect to leave their unwanted ink alone or try their luck with a cover-up piece instead. For those seeking another option, pain-free tattoo removal creams may seem like an ideal solution, but are they safe?
In this article, I will be exploring some of the top tattoo removal creams on the market, examine their ingredients, review their effectiveness, and let you know the verdict on this alternative tattoo removal method.
What is Tattoo Removal Cream?
Tattoo removal creams have been promoted in recent years as pain-free and safe methods for at-home tattoo removal, ideal for those looking to avoid painful and often expensive laser treatments.
The promise of painless, cheap, and efficient tattoo removal from the comfort of home is intriguing to many potential consumers, but how does it really work?
How Does Tattoo Removal Cream Work?
Most tattoo removal creams primarily work through their usage of powerful skin bleaching and peeling agents, like TCA (trichloroacetic acid) and hydroquinone, though some creams do claim to omit these harsh additives, preferring natural alternatives.
When a person applies a tattoo removal cream containing caustic acids and skin lighteners to their unwanted tattoo, the top layers of skin in that area are gradually removed, allowing the ink-filled macrophages in the upper layers of skin to be released and broken down into the lymphatic system.
Are Tattoo Removal Creams Safe and Efficient?
The simple answer is, no. Overall, tattoo removal creams are not safe or efficient. Since their arrival on the market, tattoo removal creams haven't had the best track record when it comes to health. From creams that do little to remove actual ink, to creams that have burned customer's skin, created permanent scarring, or been found to have contained cancer-causing ingredients, makers of these so-called "miracle creams" have come under a great deal of scrutiny in recent years, with dermatologists and health professionals speaking out against their usage.
In a recent interview with Byrdie, board-certified NYC dermatologist, Dr. Robyn Gmyrek expressed that while the trichloroacetic acid found in tattoo removal creams can be safely used within medical spaces, it is dangerous to use at home, and particularly in unknown potencies.
Other harmful ingredients in tattoo removal creams to look out for are phenoxyethanol and hydroquinone, additives that can cause central nervous system damage, cancer, and harm to unborn children. 
Customers who have used tattoo removal cream with poor results seem to have experienced a range of unpleasant consequences including, but not limited to chemical burns, scabbing, swelling, scarring, bruising, and severe skin discoloration.
So while some companies may claim to take a more "natural" or "gentle" approach, it seems that it may be safer and smarter to avoid these creams altogether as they can still be highly potent and damaging to the skin. Make sure to also remain wary of any claims that a tattoo removal cream is FDA approved, as there is not a single tattoo removal product to date that has achieved this status.
Why are Tattoos so Difficult to Remove?
Tattoos are difficult to remove because when you get tattooed, large amounts of pigment are injected into the dermis layer of your skin. When this process occurs, tiny cells in your body called macrophages immediately relocate to the site of the tattoo and become filled with the ink. These cells then become permanently trapped in place, allowing your tattoo to remain visible, with the epidermis acting as a barrier over the top of it.
Since the ink of the tattoo resides beneath the epidermis, there is a strong barrier in place when it comes to removal. Laser procedures work around this issue by breaking down the ink-filled macrophages into smaller fragments, therefore allowing them to leave the site of your tattoo and be absorbed by the lymphatic system.
Does Tattoo Removal Cream Really Work?
There isn't a lot of evidence that tattoo removal creams work. In fact, many times they are extremely damaging to your skin and overall health. Below, I go through some of the most popular creams out there and explain the issues with each product.
Popular Tattoo Removal Creams: Do They Live Up to Their Claims?
As the author of this article, and someone in need of tattoo removal myself, I was curious to learn more about the current products available on the market, while taking a look at their main ingredients and claims. Below I have examined three popular tattoo removal creams to provide you with my opinion as to whether these creams live up to their claims.
Inkology - Tattoo Removal Cream
Inkology tattoo removal cream claims to be an FDA approved product that does not rely on harmful acids. It is promoted as being safe, all-natural, hypoallergenic, and clinically-proven to remove tattoos. Their site boasts that it is suitable for all skin types and that it does not contain the ingredients chromabright, TCA, or hydroquinone.
After examining the claims and ingredients of Inkology's product, I discovered some concerning issues in their formula. The first ingredient to set off alarm bells is a preservative used in cosmetics, known as phenoxyethanol, an ingredient known to cause an array of harmful side effects including central nervous system damage, and harm to unborn children and pregnant mothers. Phenoxyethanol is considered especially dangerous when used topically and absorbed into the skin, which is chilling considering how these removal creams work. Inkology also lists "chromabright" as an ingredient twice, although outright claiming that chromabright is omitted from the formula. While chromabright is not yet known to be harmful, this seemed like a deceptive, if not careless, error on Inkology's behalf.
One of the most troubling find was Inkology claiming their cream was FDA approved. When exploring the FDA's official website, I quickly discovered that these claims were fabricated after reading the following: 
 "Ointments and Creams: FDA has not approved tattoo removal ointments and creams or do-it-yourself tattoo removal kits. These products may cause skin rashes, burns, or scars".
Wrecking Balm Tattoo Fade System
Upon googling "popular tattoo removal creams", Wrecking Balm's Tattoo Fade System came up almost immediately, which seemed surprising considering it held an average 2.5-star rating on Amazon. When exploring Wrecking Balm's claims, I discovered that they had deceptively declared FDA approval of their formula, while assuring potential customers that their product was safe and effective.
As we learned from the previous product, no tattoo removal creams have ever been approved by the FDA, making Wrecking Ball's assertion false. As for Wrecking Balm's ingredients, they seem to not to be listed anywhere online, or even on the packaging itself. Sites that work to promote Wrecking Ball's tattoo removal cream have even gone so far as to admit that the brand has no "specific" list of ingredients, which I found deeply troubling for a variety of reasons.
When we look at what customers had to say, it doesn't appear that the cream lives up to its hype. Reviews for Wrecking Ball have claimed that the cream was incredibly painful to use, noting the extreme discomfort experienced when using the microbead cleanser to further exfoliate their raw skin. Others have spoken of allergic reactions that have lasted up to two weeks, scarring, and general skin irritation. In terms of effectiveness, reviews reflect that the product does not work as claimed, and many customers seem to give up instead of continuing to re-purchase the product.
Tat B Gone Tattoo Removal System
Tat B Gone Tattoo Removal System is considered one of the more popular creams on the market, but does it live up to the hype?
This product claims to provide an affordable, simple, and comfortable tattoo removal process, while avoiding common tattoo cream issues like scarring and scabbing. But, according to customers on Amazon, Tat B Gone has created a wide array of side effects, while doing almost nothing to fade tattoos.
From turning a customer's skin yellow to sketchy packaging that contains no label, information, or ingredients, it seems that this cream is following in the footsteps of its potentially harmful, and equally deceptive competitors.
Tattoo Removal Cream Conclusion
While inexpensive tattoo removal creams may seem enticing to many of us, the risks seem to outweigh the benefits. Products that we apply topically on the skin are absorbed throughout our entire system, making tattoo removal creams usage of cancer-causing or harmful ingredients extremely dangerous to the wearer.
As always, when deciding to try a new product on your skin, especially one that claims to do something as drastic as removing a tattoo, make sure to double-check the ingredients and carefully examine any claims made. While it can seem daunting and confusing to make sense of the ingredients within these products, a simple google search of each component can arm you with the information needed to make an informed purchase.
If you are currently seeking to remove unwanted ink, it would appear that the safest and most effective avenue is still laser removal. Though it may be costly, painful, and time-consuming, outside of cover-up tattoos, this is the prime way to rid yourself of unwanted ink.
Outside of tattoo removal creams seeming to mainly be gimmicks, scams, and dangerous products, they are also known to be highly ineffective. Through caustic skin bleaching and peeling, it may appear as if your tattoo has faded a bit, or begun to disappear, but since the cream cannot penetrate into the dermis layer of the skin where the ink is held, you're likely to end up with a blurry and scarred mess where your tattoo once was.
My verdict? Steer clear of tattoo removal creams and explore traditional options like cover-up pieces and laser tattoo removal. While a cover-up tattoo can be costly and may require you to undergo some laser treatments, it's certainly a better alternative to permanent scarring, potential health issues, and chemical burns!
If you're interested in learning more about the process of cover-up tattoos or laser tattoo removal, feel free to check out the articles below for additional information!
See More: Transforming Faux Pas: Cover Up Tattoos