Tattoo Stories: A Mountain Wedding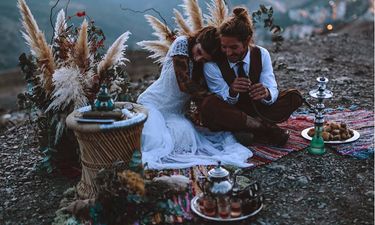 JM

This wedding adventure brings two people together who love tattoos, sports, and exploring almost as much as they love each other.
In this special installment of Tattoo Stories, we meet Germán and Vero whose wedding story is one of romance, adventure, and beauty.
Thankfully, serendipitously, their paths crossed once more. "...the magic came back again, this time with more strength than ever. And they started to talk, to laugh together, to open up to each other and, finally, to get to know each other better." Once they had decided to get married, they wanted to begin their committed life together in the most enchanting way as possible. So, they returned to the Sierra Nevada mountains to link their lives…
Do you have matching tattoos?
Who are your favorite artists?
Do you have any plans after marriage? Honey moon? Kids? Anything you're excited about for the future?