Tattoodo Goes To Scotland in Search of Sweet Scottish Tattoos
SJ

Written by
Servo Jefferson
The country is an amazing place and its residents like to remind you of that with Scotland tattoos
Recently I was sitting in the Tattoodo offices staring out the blind-less windows hoping for some inspiration. One of the higher ups noticed me and asked what was up. "Ah yes, inspiration can be tough at times. How about we give you $5,000 to travel to Scotland so you can write a really killer piece about it?" I was sold and 8,603 frequent flier miles later, I'm back to share some amazing Scotland tattoos with you.
Scotland is a place where people move from one apartment to another. They're not big on elevators, so you spend a lot of time carrying heavy sewing machines up and down stairs. I knew I was having a true Scottish experience that tourists spend thousands of dollars trying to get.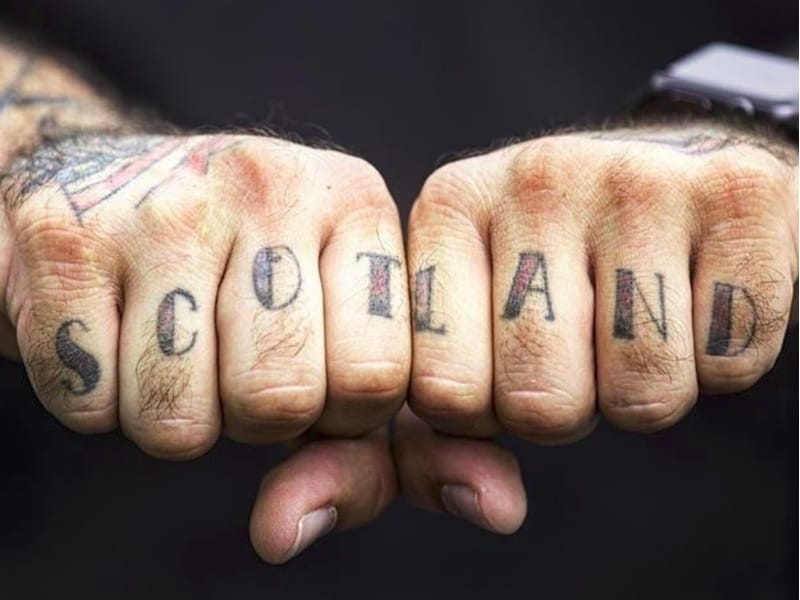 If these Scotland tattoos make you want to visit, I recommend going. Just ask your bosses for the cash for the trip. If they're anything like mine, they'll be happy to give it to you.