Tattoodo X Skin Stories: From Cop to Tattooer With Philipp Eid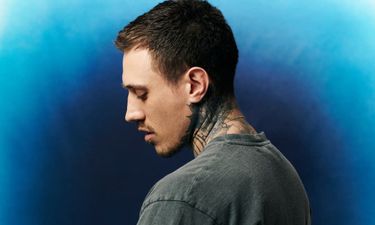 JM

Philipp Eid speaks on his path to becoming a tattoo artist and how he keeps clients happy.
Part of the Tattoodo X Skin Stories short film series collaboration, Philipp Eid shares his difficult journey going from a policeman to a tattoo artist. Speaking on the difference between societal expectations and personal freedom, Philipp talks about the inspiration he uses to be his authentic self.
I'd love if you could talk about how you went from being a policeman to being a tattooer. What sparked the transition?
The decisive point was when I was traveling in 2014 in Asia for a month. There I recognized I need to change something in my life. I wanted to be free again, to be able to freely determine my time, to no longer have to act according to orders.
How has your style evolved over time?
My style is contemporary and relatively minimalist. I slowly developed from small mini tattoos to larger motifs with shading.
Why do you think your artwork resonates with people who get tattooed by you?
I think a lot of my customers come because I've already tattooed some well-known celebrities and thus attracted attention on social media.
I always try to show the customer 2 different designs so that I can create a harmony with them and the customer feels that I have thought in two directions. Something like that leads to customer satisfaction and my artistic freedom is hardly restricted.
What have been some of your favorite client moments?
I had my best moment when I was tattooing at Leona Lewis & Dennis Jauch's wedding in Tuscany.
More people are getting tattooed than ever before...what's your advice to young kids jumping in? How do tattoos change a life?
I advise young people to think about an overall concept of how the body should look at some point, so that no tattoos are created that you might not like later. It should always be a conscious choice, as it is a choice for life.
Tattoos are gradually becoming more socially acceptable in our society. I think you are more conspicuous in society if you have one or more tattoos because you can express a lot of individuality.
Do you have any hopes, plans, goals or dreams for the future that you'd like to share?
My dream would be to travel a lot more in the future, get to know more new people and have no more pandemic. ;-)