The Art Of Tattooed Performers From Vintage Freaks To Suspension Art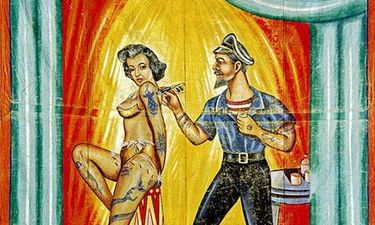 Vintage freak shows had tattooed performers in their show, now no tattoo convention is complete without it's own tattooed guest performer.
Tattooing was a prominent part of the old fashioned American traveling circus with artists giving live performances and showcasing stunning tattooed ladies to amazed audiences. Through the 1800's no circus was complete without its "freak show" which included human oddities and stunning full body tattooed men and women. As well as exhibiting their body art many would also perform acts like sword swallowing, juggling or contortion.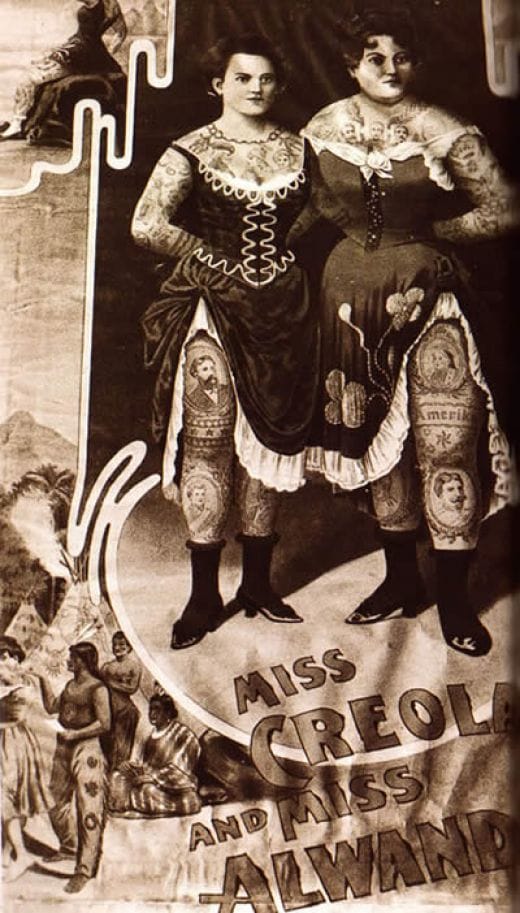 NORA HILDEBRANDT the first pro tattooed lady may have taken her name from the artist who inked her neck to toe the first professional tattoo artist Martin Hildebrandt. There is a bit of speculation about her namesake. Some say he was her father, other's say her husband. It is also thought she was no relation at all but chose to take his surname as her stage name. She began to exhibit her body under that name and toured with the Barnum & Bailey circus during the 1890's.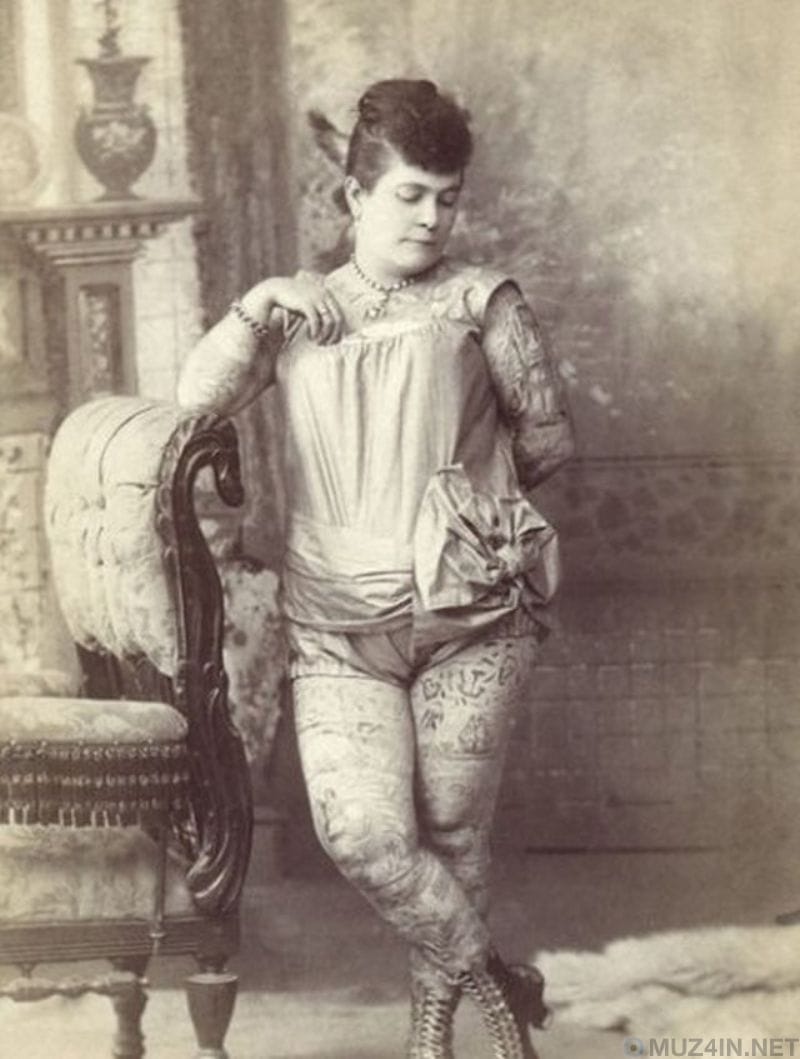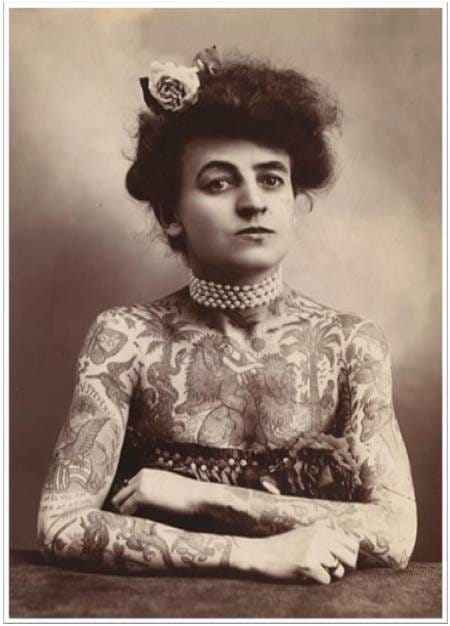 BETTY BROADBENT had 350 designs inked on her pin-up figure and became known as the tattooed beauty. She was fully inked neck to foot by 1927 and had designs done by some of the most notorious and revolutionary tattooists like Charlie Wagner, Joe Van Hart, Tony Rhineager and Red Gibbons. Betty also toured with the Barnum & Bailey circus during the 1930's and continued in the circus and showbiz circuit for 40 years before retiring in 1967.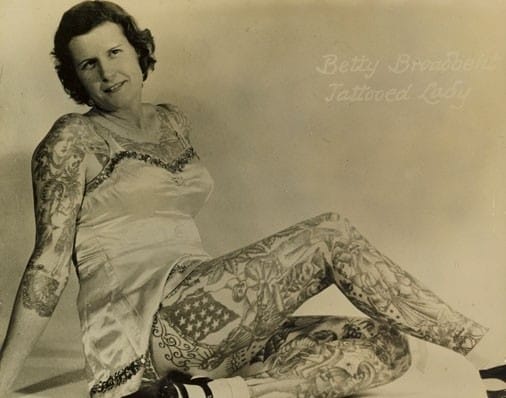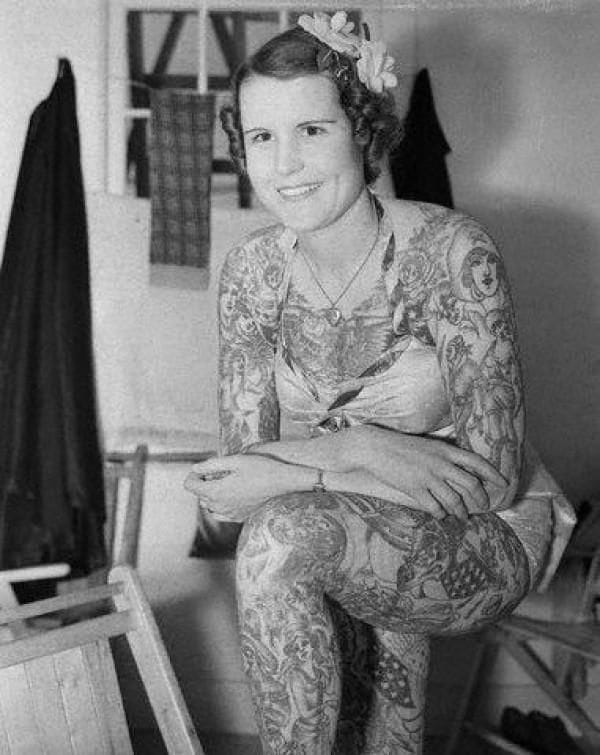 CAPTAIN COSTENTENUS although not the first tattooed man was perhaps the most tattooed man of the 1800's. He was inked from head to foot and The Captain was the first man to display a full body tattoo with his face, scalp, genitals and finger webbing all tattooed. The only part of his body not tattooed were the soles of his feet.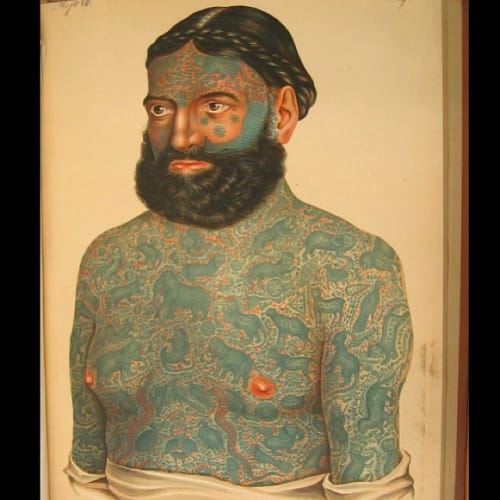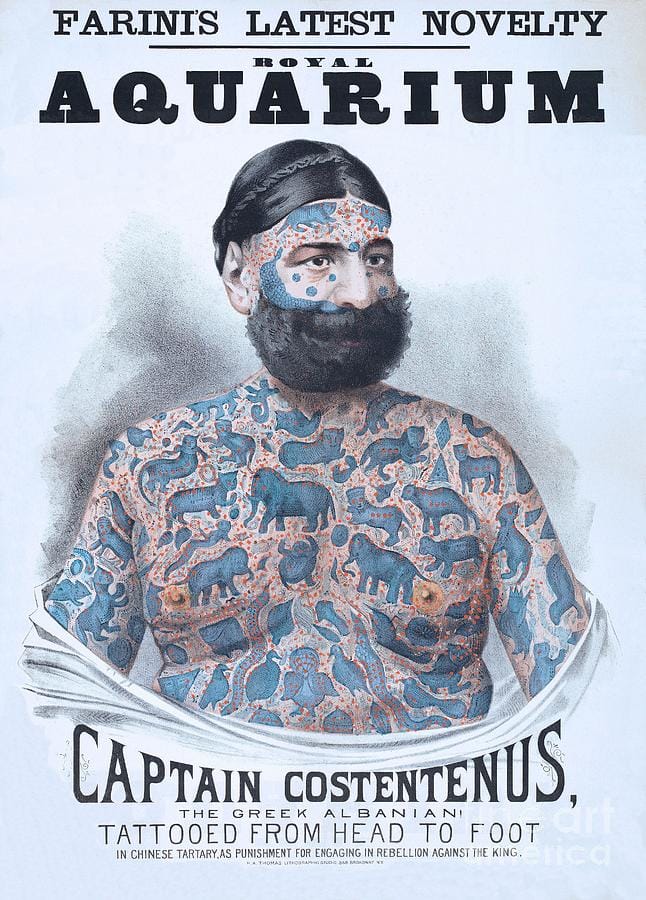 THE GREAT OMI whose real name was Horace Ridler was a tattooed Englishman with primitive blackwork tattoos all over his body. He earned the nickname "The Zebra Man" and after getting some tattoos during his years in the British Army decided that he needed to make his fame and fortune as a tattooed attraction. He got all his body covered in ink with famous London tattoo artist George Burchett.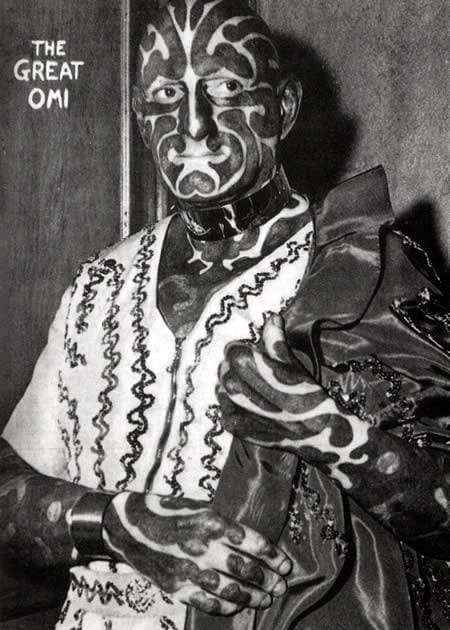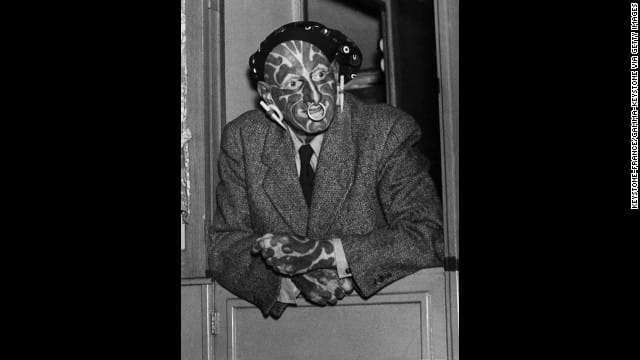 Vintage freak shows seemed to die out after World War II and of course attitudes changed when it came to seeing these people as freaks and oddities. A lot of these attractions were people with physical disabilities and not something to be gawped at by paying customers. But in the case of tattooed performers some of that tradition has carried on and we see it now mostly at tattoo conventions where tattooed models and enthusiasts of body modification make guest appearances.
MAGNETO is a German tattoo model with striking facial tattoos and expansion piercings and even has his eyeballs tattooed. He makes regular guest appearances at tattoo conventions worldwide to exhibit his art to the world.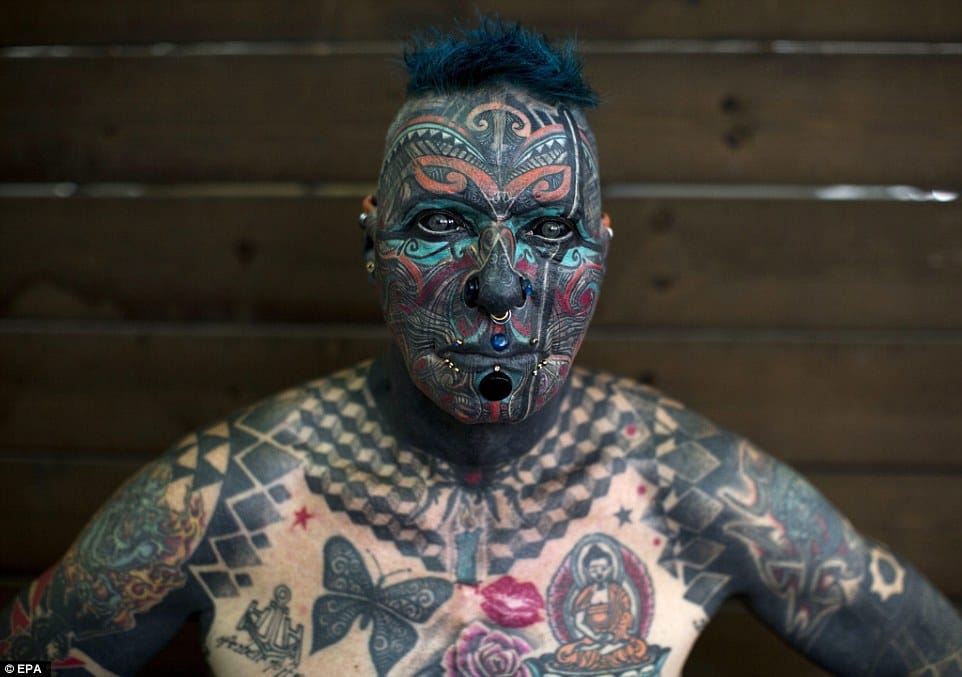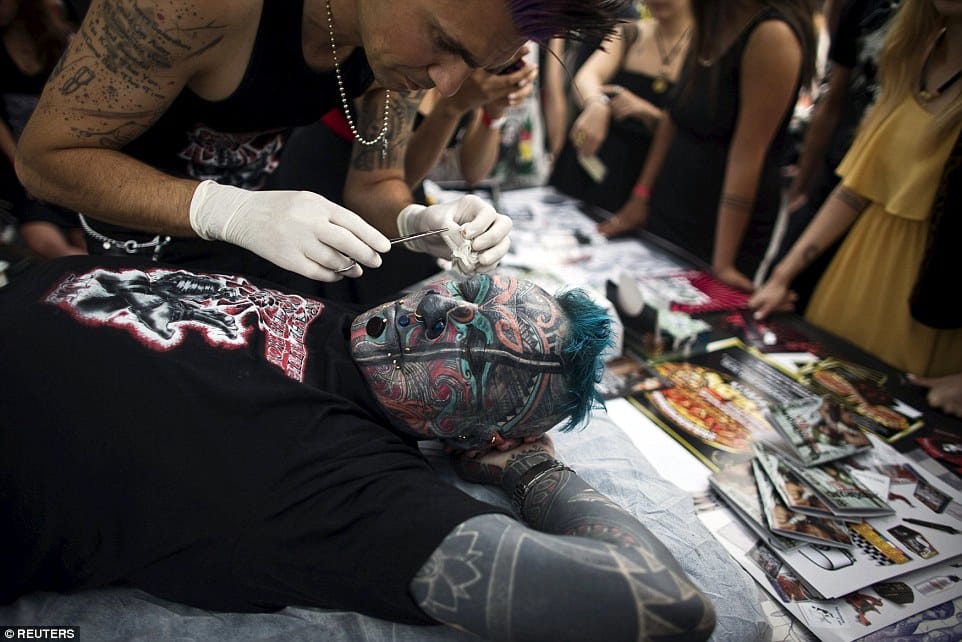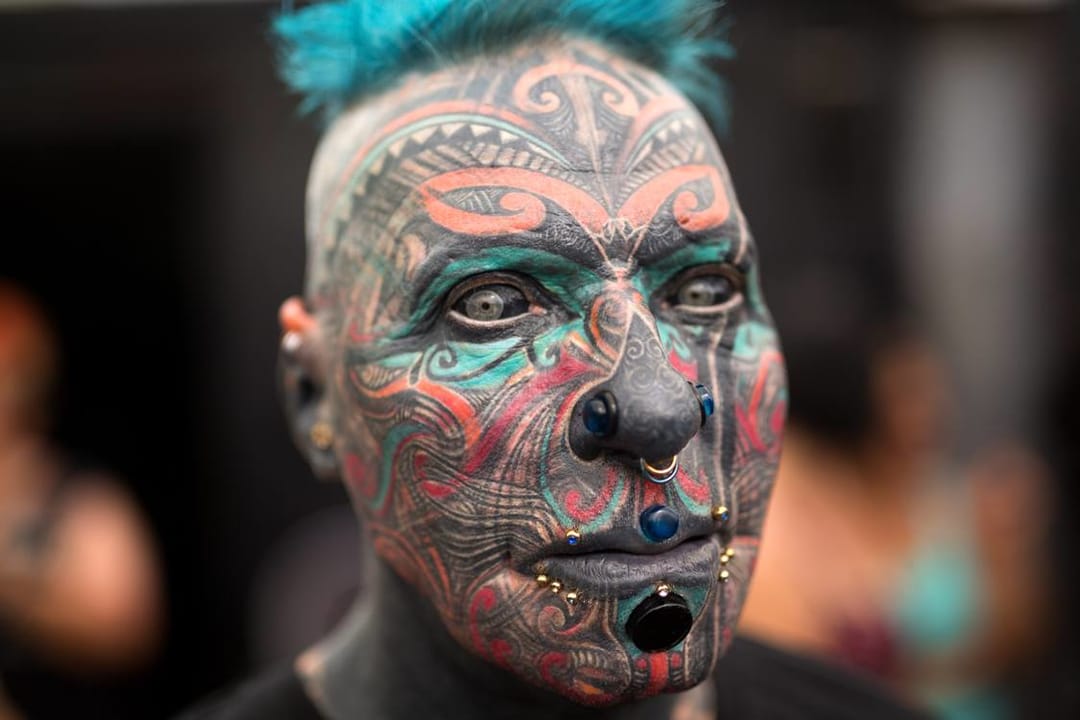 MATT GONE is known as the human checkerboard has around 95% of his body inked including his eyeballs. He makes a living touring around the world making guest appearances in conventions across the globe to exhibit his body art.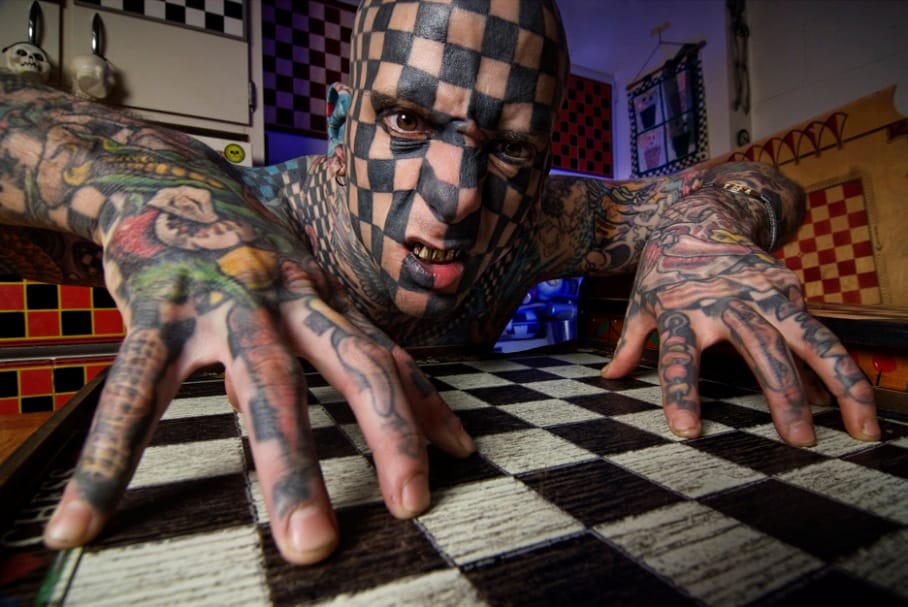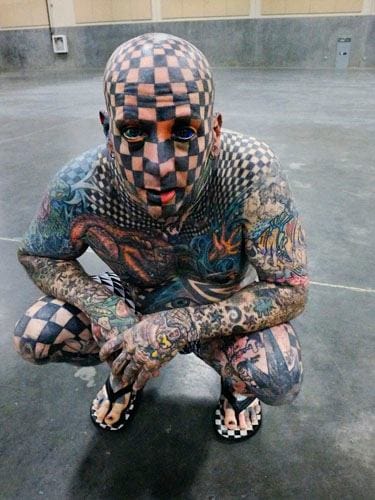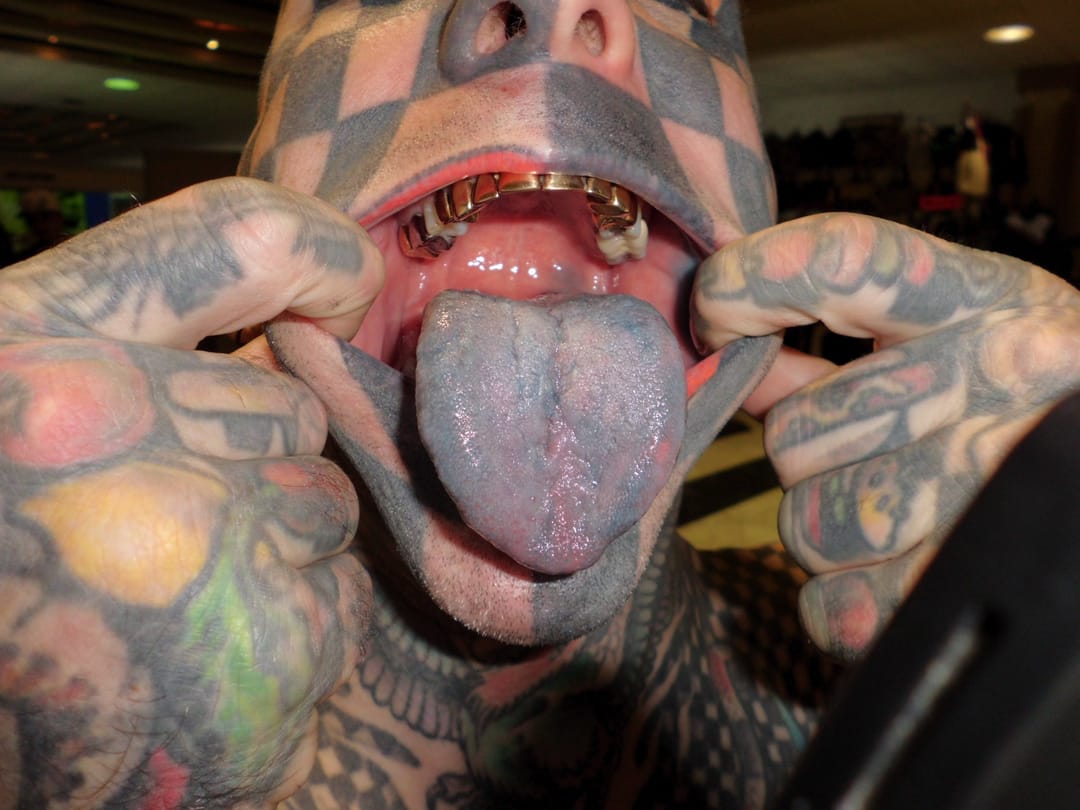 MARIA JOSE CRISTERNA from Mexico is also known as the Vampire woman. Well known in the tattoo society she has implanted horns and fangs and a total of 49 body modifications...oh and 98% covered in tattoos! Artist, lawyer, mom and business owner she also makes guest appearances at tattoo conventions across the world and performs suspension shows for amazed crowds...what a woman!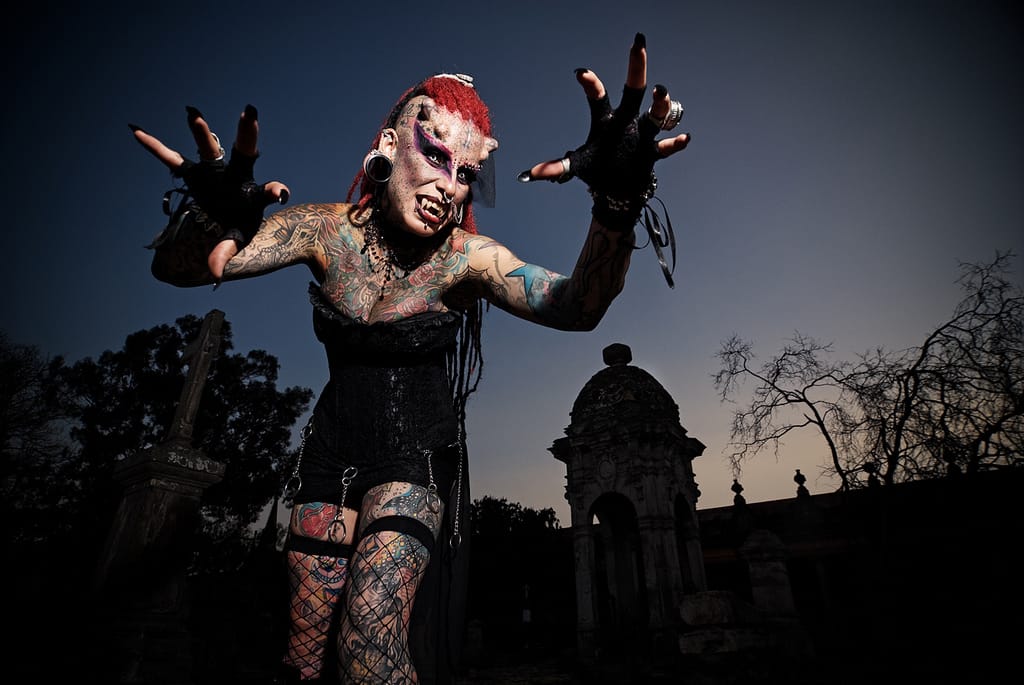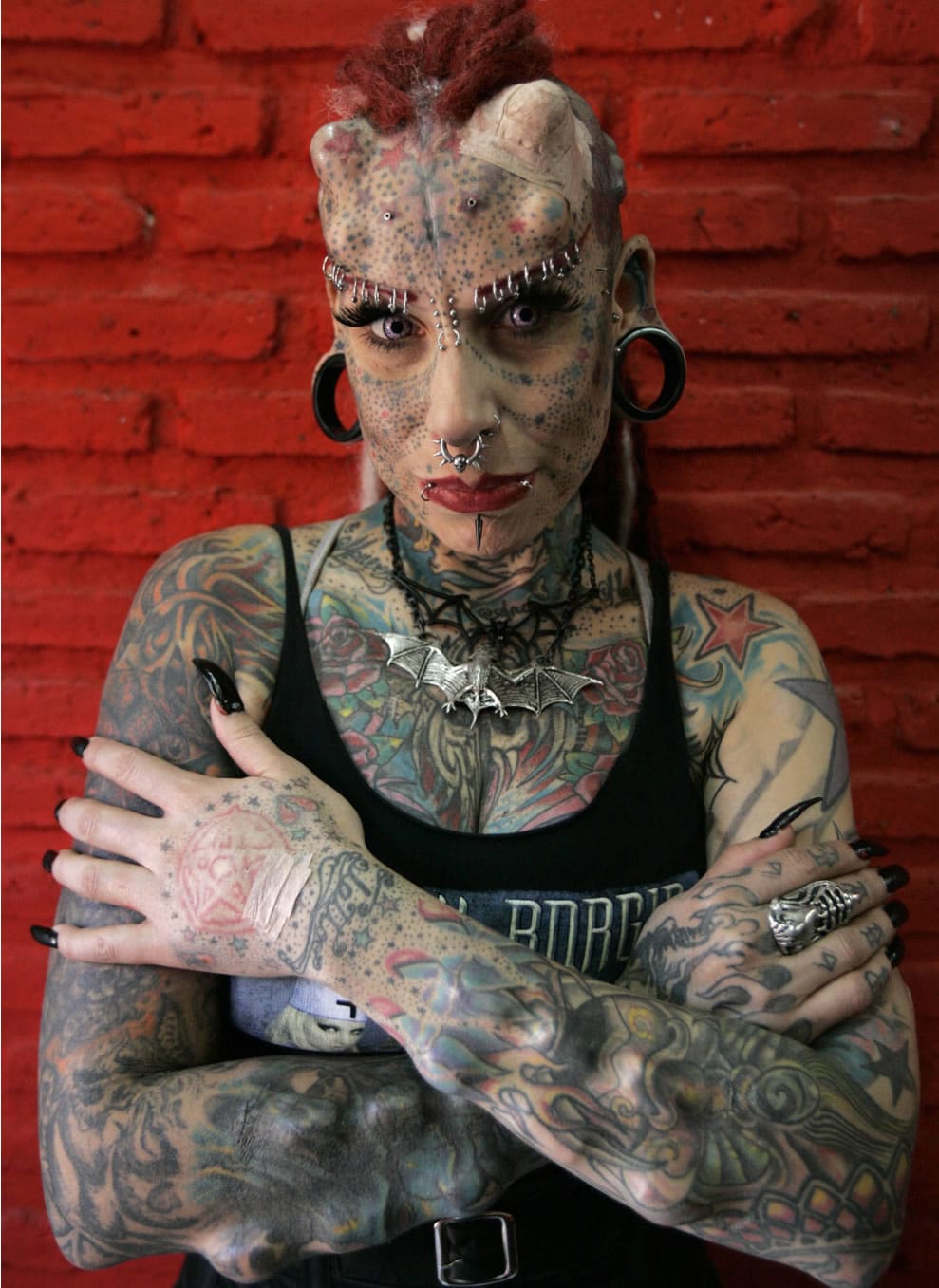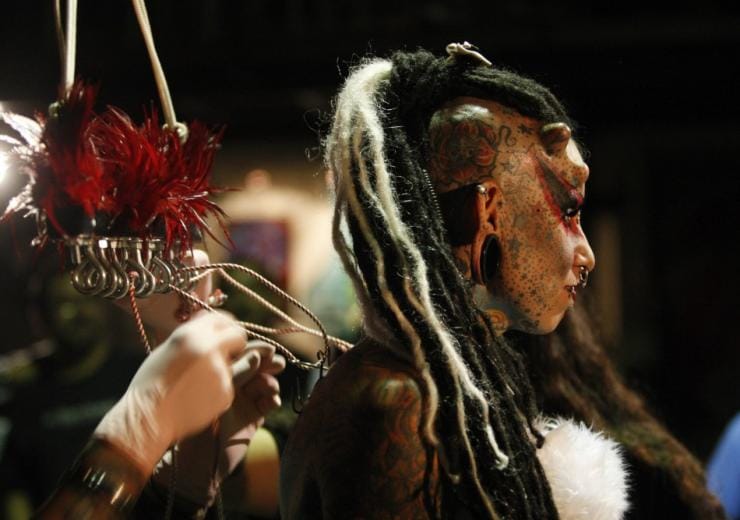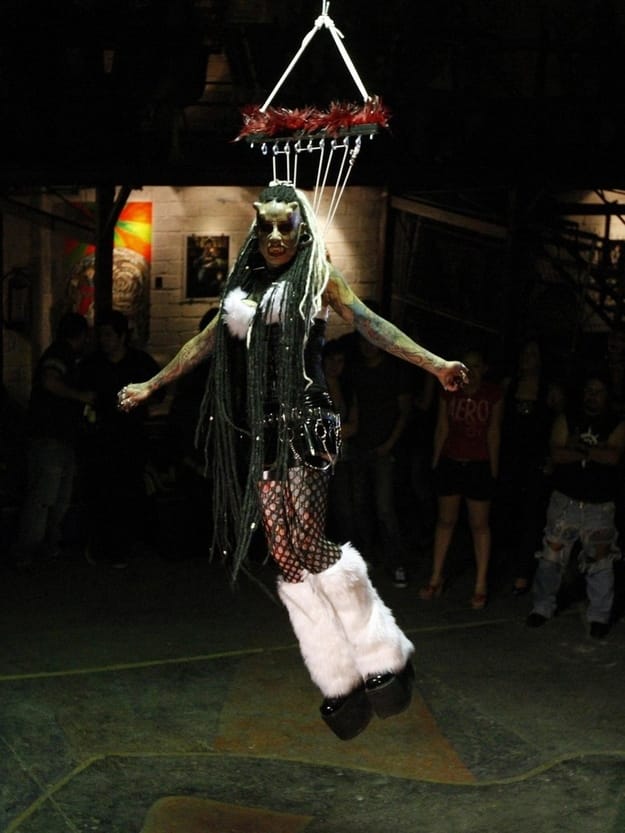 ROLF BUCHHOLTZ the world's most pierced man with 453 piercings (278 of them in his genitalia OMG) and implanted horns in his head. He comes from Germany and also makes guest appearances at conventions and body art events. He is also tattooed with a full body suit and often performs in body suspension shows at his appearances.