The Geometric Animal Tattoos Of Sven Rayen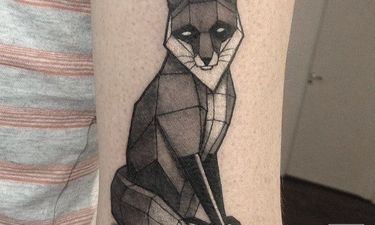 Belgian tattoo artist Sven Rayen is most famous for his geometric animal tattoos.
Most of the time working with black ink, he creates faceted Origami-like animals. His tattoos are minimalistic yet creative. He uses various techniques, from black and grey and dotwork to 3D effect and geometrical optical illusion. Sven Rayen animals are cute and original, attracting many tattoo lovers and tattoo medias all over the world. When he is not travelling, he is working on his unique tattoos and illustrations in his private studio, Studio Palermo in Antwerp, Belgium. You can see his complete portfolio on his
Instagram
or
Facebook page
.