The Heart-Warming Graphic Tattoos of Luca "Maio" Quagliotti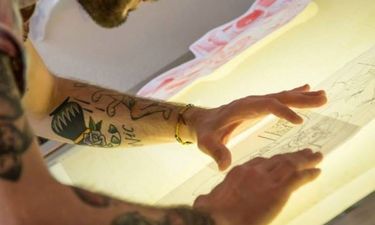 This Italian artist creates tattoos as fresh and light as dreams.
Luca Quagliotti, also known as Maio, is a tattoo artist and illustrator from Italy. He is the owner of the tattoo studio Don't Panic, in Lonato del Garda. Maio started his career in architecture, completing his studies in Verona. He has a large body of interior design and illustration work in his portfolio, but has finally found his place in the tattoo community. 
Mixing the vintage look of neo traditional with his own creative illustrative style, Maio's tattoos are surrealistic, whimsical and heart-warming. 

Find more art and tattoos by Luca "Maio" Quagliotti on Instagram.