The New Classic: An Interview with Berkay Yazici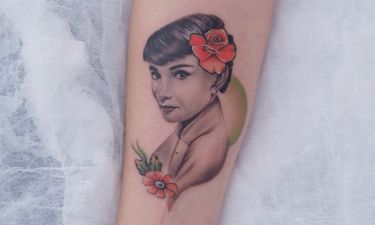 Na

In this artist interview, we discuss the culmination of styles and techniques that inspire and inform Berkay's work.
In this interview with Berkay we had the pleasure to discuss the art of expression and telling stories through tattoos, the importance of having role models in the industry and the joy of developing and improving yourself. We also get a breakdown of his own personal tattoo style which he refers to as "New Traditional" – a beautiful mix of today's visual perceptions and old compositions.
Do you remember the first moment you were drawn to art? Are there any important memories that hint at the artist you would become? 
I was always involved with fine arts, but the idea of tattooing specifically was very distant at first. Later, as my curiosity peaked, I began to draw, learn, and research the craft. The first tattoo I created was really bad! However, I learned a lot from the experience and that's when I understood what I wanted to do as well as what I wanted to be. I have never enjoyed a job as much as tattooing. Absolutely nothing would have given me so much pleasure aside from this craft. I have full faith in myself and my work because I always think that I can be even better. That's why, when I first started, I believed that one day I would be known for my work, because I really believed in myself, and I still believe. I think I'm slowly reaching my goal
Why were you drawn to tattooing and what made you pick this profession? Who were the tattoo artists you would and still look up to?
I have always loved telling stories and expressing my lifestyle. I try to express myself by drawing pictures, writing texts, or taking photos. This journey began with getting my first tattoo done. I got the logo of Judas Priest, a heavy metal band that I love very much. By seeing that tattoo, people understood what kind of music I listened to without having to talk, and it was a great convenience for me to skip that stage when first meeting people. Then I started getting other tattoos; animals I love, games I like to play, etc. Over time, this desire to tell stories turned into a desire to create the stories people wanted to tell. I started to work as an assistant and learned the business with my old friend Muratay, who did most of my tattoos at the time. Danny Garcia, whose name is known by everyone in the city I live in, has been the person I took as an example for many years. He constantly invited guest artists from America and Europe and opened our horizons in the times when the internet was not widespread. As the internet network expanded along with technology, I started to be able to follow and examine other world-famous artists. Among them, names such as Eckel, David Tevenal, Big Meas, Sneakymitch, Horiyoshi have always been a source of inspiration. I am still examining and learning from many of their designs as I create my own.
Can you talk about your style and how it developed over time?
I have tried many styles in 13 years and I am constantly trying to improve myself. But the style that I feel closest to and feel expresses myself best is American traditional. At first, I started doing linear work to improve technically. After, I started to learn color, then machine technology to improve on color transitions. I bought myself the liner, color, and shader machines by Mike Pike. Then, machines signed by Seth Ciferri and Marv Lerning. I created American traditional tattoos using these for a long time. Then I started trying new styles. I tried many styles such as watercolor, linework, dotwork, and over time, both my style, my machines, and my needles evolved and I found myself doing realistic tattoos. I began to consider if I could implement this evolution of my repertoire back to traditional tattoos and started working on it. I started adapting old compositions with today's visual perception; a realistic and traditional mix, 'New Traditional' (New :) not Neo) tattoos. I want to open a new page for tattoo collectors by blending today's technology with old compositions.
If you are able to pick, which is one of your favorite pieces you have tattooed? 
One of my favorite things lately is my tattoo of a Texas woman holding a gun. I enjoyed the project a lot while drawing and tattooing it. I'm excited to get more projects like this one!
Many artists have a philosophy about their work or why they create it. What Is your artistic philosophy and your goals within it? 
In my philosophy of life, respect for experience and masters is always at the top of the list. When I feel stuck, I review old works and try to find new influences from them. I always follow this path in my tattoos and my search for myself. With 'New Traditional', there is nothing that did not exist in the past, but there is a lot that I can add to what's established to push it further. My goal is to make everyone love the American traditional tattoo style, which I always feel close to, and adapt it to our day.
What are your favorite parts about the tattoo industry and where would you like to see change? How do you feel about the future of it?
I always try to adapt to change. Even though I feel I struggle to keep with the times, I always try to stay up to date. Staying up to date doesn't mean being popular, but adapting to the tattoo culture without disrespecting ethical values. With today's technology and visual perceptions, there are too many styles, too many unified disciplines. Of course, it is very difficult to master all of them, but I also feed on other styles in order to keep the style I want to do up to date. My dream has always been to create a gallery on a single person, to fill people instead of a space. I want to use a full body as a canvas, someone who hasn't begun their tattoo journey yet. If there were 4-5 people a year open to this journey, I would live happily. Then I would like to visit conventions all over the world with those people.
Do you have any projects, events, or plans coming up in the future that you'd like to share?
I would very much like to be in a collective structure that will feed and develop each other and the tattoo industry; or to be able to establish that collective. I would love to travel around the conventions with this collective structure and reach all over the world and increase our numbers. I am working hard for this and trying to expand my network.