These Ping Pong Tattoos Do The Sport a Great Service
SJ

Written by
Servo Jefferson
These table tennis tattoos really make us want to hit some balls with a paddle
There are very few sports which you can minimize to fit the playing field on a table-sized object. Air hockey is certainly a valiant attempt, but some of the subtleties of hockey are lost in this scope. Perhaps the only sport that has accomplished a seamless shrink job is table tennis, aka ping pong, aka analog pong. In celebration of this achievement, we're serving up some ping pong tattoos.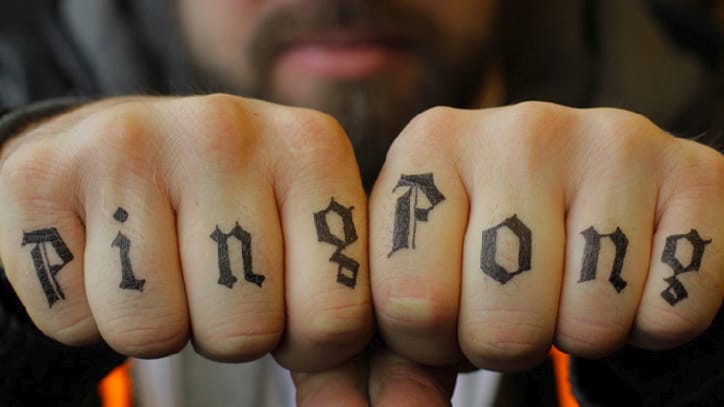 The thing that struck me most about modern day competitive ping pong is the beastly psychological warfare that occurs in the serves. Time and time again I was gobsmacked by the distraction and sleight of hand involved in beginning a service. Instead of trying to put these deceptions involving a little white ball into words, I'll just link you to this video. It's like psych outs taken to the next level and then taken yet another level beyond that.
These ping pong tattoos represent true love for a totally fun game. Although, come to think of it, modern day table tennis pros really don't look like they're having much fun. Mostly they look like they really need to poop.