Turkish Delight: The Dreamy Nature Tattoos of Gülşah Karaca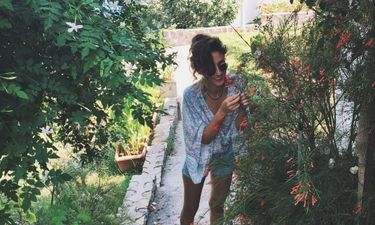 Istanbul based tattoo artist Gülşah Karaca will whisk you away to her fantasy world of dreamy conceptual tattoos.
Take the plunge and get that far out tattoo idea you have in the back of your mind. Gülşah Karaca might give you the push you needed to explore the tattoo styles you've always dreamed of but never had the guts to try out. Her stunning illustrative works designed with multiple complementing techniques will make you salivate and covet tattoos that seem to have been scooped straight out of a vivid, surrealistic dream.
Gülşah Karaca is a tattoo artist and biologist from Istanbul, Turkey. She's inspired by bright colors, striking elements, and alternative styles she then mashes together into unique, conceptual tattoos. With her tattoos, there's no particular focal point. You've got to pay attention to everything. They have something I can't quite put my finger on but they make you wonder at all the colors and details all at once. The whole tattoo is the big picture splashed with dotwork, geometry, and color-blocking.
While color-blocking is difficult to work with in some tattoos, especially in those heavy on watercolor-inspired washes, Gülşah doesn't play by the rules and wastes no time reading the guidebooks. She experiments with everything: contrasting, complimenting, and clashing colors. The woman has a way with playing with hues and tones and getting them to obey her.

See more of Gülşah's unique, dreamlike works on her Instagram.