Watercolor Daydream: The Fine Line Pastel Tattoos of G. NO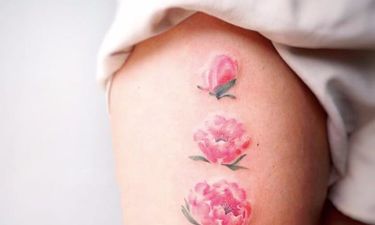 Tattooist G. NO gracefully blends South Korean fine line tattoos with beautiful watercolor washes to create lovely designs.
Fine lines and watercolor come together in sweet harmony in Tattooist G. NO's beautifully laid-back designs. The Toronto-based tattoo artist brings in the much-needed softer vibes to the table compared to fellow South Korean-born artists specializing in a variety of styles. Tattooist G.NO is the woman for the job when it comes to pastel, watercolor and floral embellishments. Locals no longer have to go all the way to SoKo for a genuine, fine line tattoo.
Aside from typical floral designs, Tattooist G.NO is fond of watercolor washes and seamless work. She is currently experimenting with soft hue washes and ditching black outlines in her tattoos. She also does a bit of pop culture stuff like the Studio Ghibli piece above, but for the most part she sticks to organic designs.
All the photos featured here were taken by Tattooist G. NO. See the rest of her works on Instagram.